House passes first anti-abortion bill post-Roe decision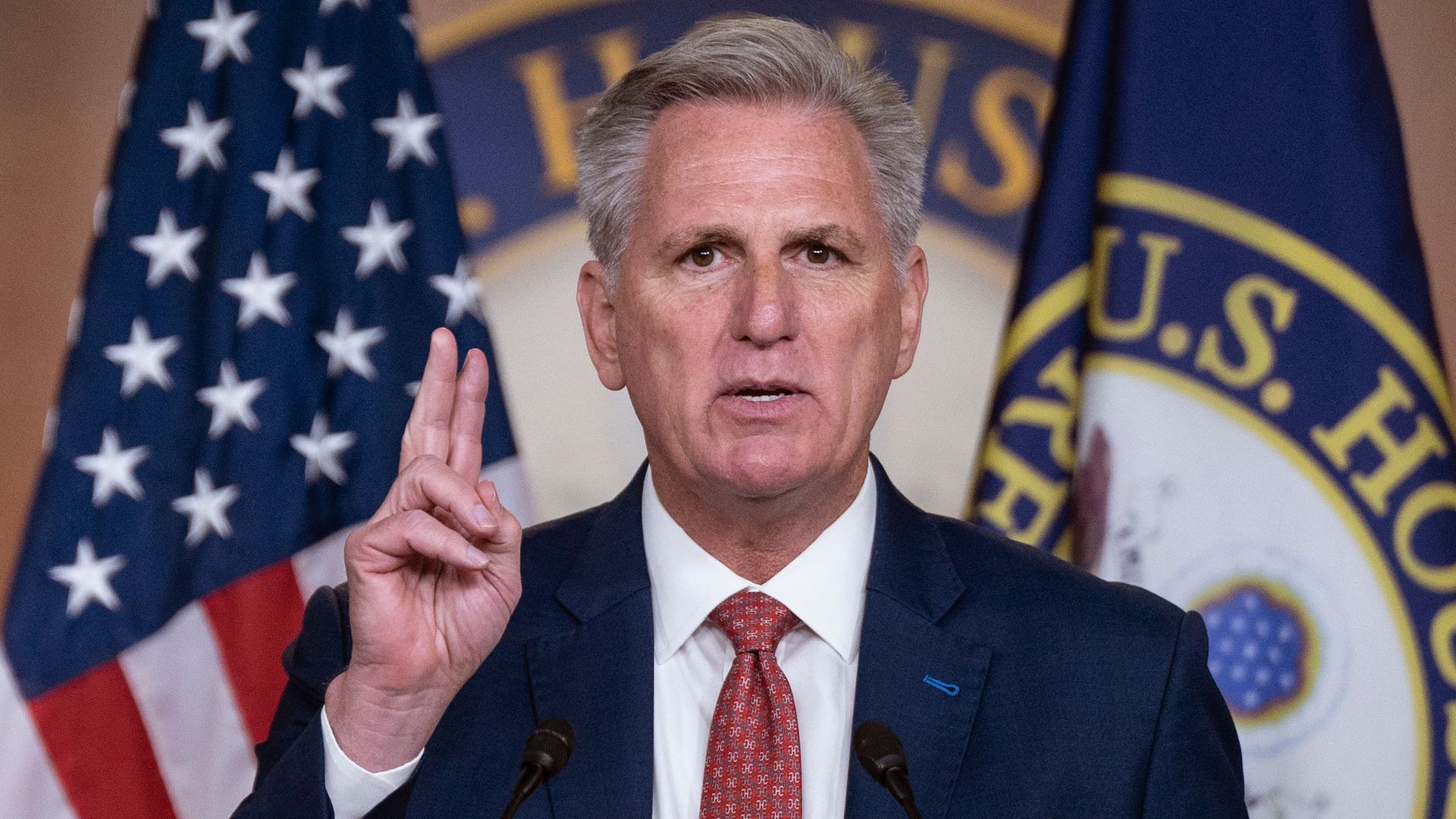 House Republicans on Wednesday used their new majority to push through a largely symbolic bill that would require health care providers to provide care to infants born after an attempted abortion.
Don't forget: Health providers are already required under law to act to provide medical services to any infant born at any gestational age. The House bill also penalizes the "intentional killing of a born-alive child," which is already illegal.
The Born-Alive Infants Protection Act, enacted in 2002, says that any child born at any stage of development — including potentially after an abortion — should be considered a "person" and a "human being," and thus is entitled to the same legal protections.
The measure, which passed 220-210, has virtually no chance of passing the Democratic-controlled Senate.
Rep. Henry Cuellar, the only House Democrat that does not support abortion rights, voted in support of the bill.
Details: The main difference between the 2002 law and the most current one — the Born-Alive Abortion Survivors Protection Act — is that the latter establishes penalties for health providers who do not act to "preserve the life and health of the child."
Providers would face up to five years in prison under the new bill. In addition, if they are found to have "intentionally" killed or attempted to kill a child, they could be found guilty of murder.
Providers can also be sued by the person "upon whom the abortion was performed or attempted."
Between the lines: 93.1% of abortions in 2020 were performed at or before 13 weeks of pregnancy, 5.8% were conducted between 14 and 20 weeks, and 0.9% were performed at or after 21 weeks, according to the most recent data from the Centers for Disease Control and Prevention.
People who have abortions later in the pregnancy do so because of "medical concerns such as fetal anomalies or maternal life endangerment, as well as barriers to care that cause delays in obtaining an abortion," per the Kaiser Family Foundation.
During the first trimester, the time in which most abortions are performed, fetuses cannot survive outside of the womb.
What they're saying: House Republicans "are using their razor-thin majority to fearmonger and stigmatize abortion, ignoring the clear message that voters delivered in November: they want to protect and expand reproductive health care and rights," said Alexis McGill Johnson, president of Planned Parenthood Action Fund.
"This bill is deliberately misleading and offensive to pregnant people and the doctors and nurses who provide their care," said Jacqueline Ayers, Planned Parenthood's senior vice president of policy, organizing and campaigns.
The other side: Anti-abortion groups praised the effort, with Marjorie Dannenfelser, president of SBA Pro-Life America, saying the bill would protect "vulnerable children and their mothers."
March for Life president Jeanne Mancini called the bill "commonsense and compassionate."
Zoom out: A similar measure on Montana's ballot for the midterms was rejected by voters.
Some House Republicans have questioned a strategy of pushing abortion restrictions early in the new session after the polling indicated the issue worked against the party in the midterms.
What else happened: The House also voted in support of a resolution to condemn attacks on "pro-life facilities, groups, and churches."
The resolution also states that the House "recognizes the sanctity of life."
Three Democrats voted for the resolution: Reps. Vicente Gonzalez (D-Texas), Marie Perez (D-Wash.) and Chrissy Houlahan (D-Pa.).
Editor's note: This story has been updated with additional details.
Go deeper