Democrats increase pressure on march-in rights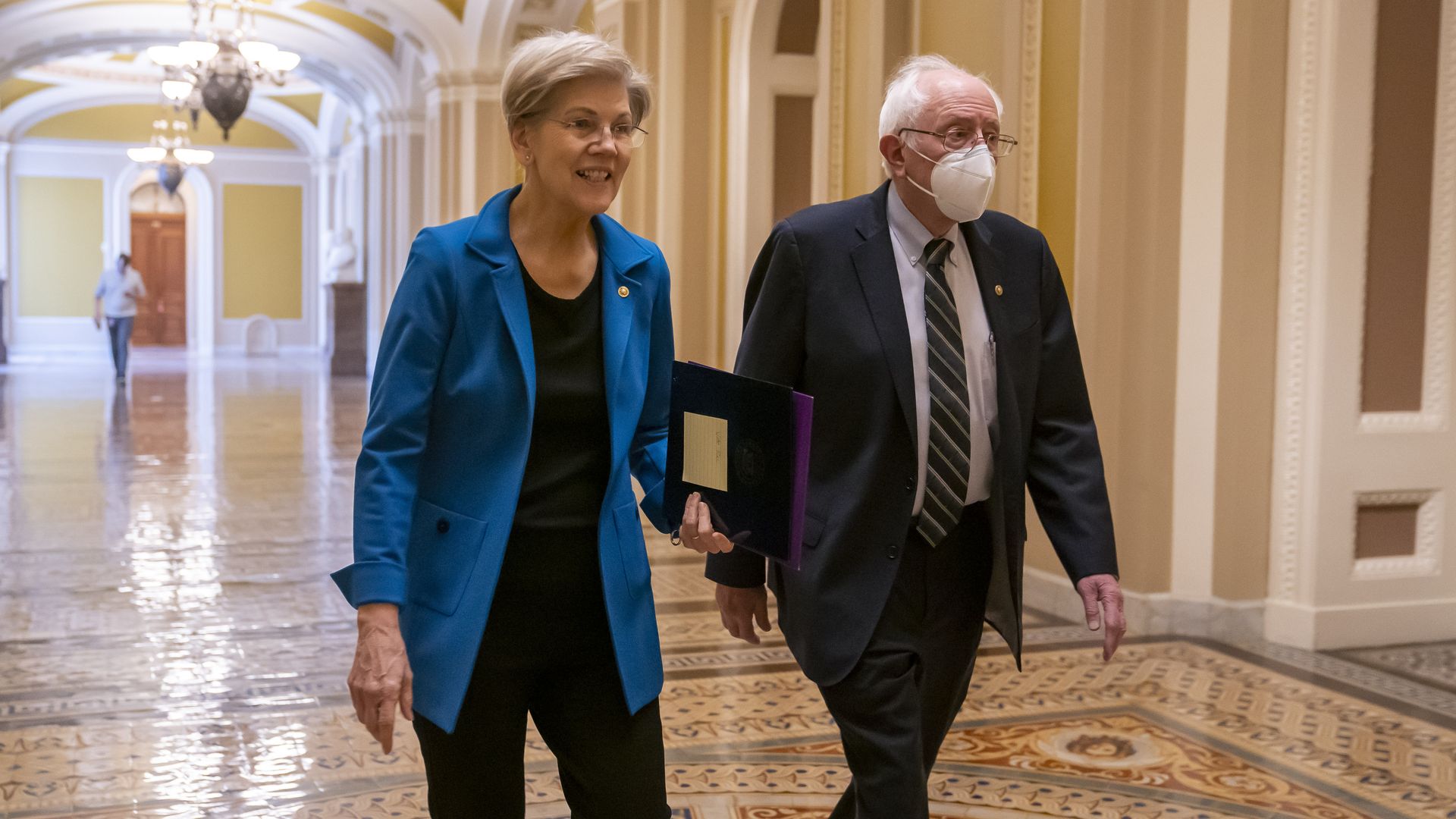 Democrats — led by Elizabeth Warren, Angus King (technically an independent!) and Lloyd Doggett — are getting antsy for answers from the Biden administration on march-in rights.
Why it matters: Major drug pricing policies are going to come from the administration, not Congress, over the next two years. That leaves President Biden with some pretty big decisions to make, and these Democrats are making it clear they haven't forgotten about them.
State of play: Here's more background, but the tldr is that NIH has been reviewing a petition to use march-in rights to lower the price of Xtandi, an expensive prostate cancer drug, for more than a year.
Some Democrats are over the wait. Signees of today's letter include Bernie Sanders, Cory Booker, Ed Markey, Rosa DeLauro, Pramila Jayapal, Jerry Nadler, Katie Porter and Jan Schakowsky.
What they're saying: "You have the power to take on the monopoly abuses of the pharmaceutical industry and the responsibility to ensure Americans have affordable access to the medicines they need," the Democrats write in a letter to HHS Secretary Xavier Becerra, dated Tuesday.
"We urge you to move forward with the march-in petition for Xtandi without delay and ask that you provide answers" to questions detailed in the letter.
The members also want HHS to hold a public hearing on the petition.
The bottom line: Watch this space. The Biden administration will either make huge news by moving ahead with using march-in rights — the first time any administration has done so to lower drug prices — or it will risk seriously angering some important members of its own party.
Go deeper