Congress turns to hospital price transparency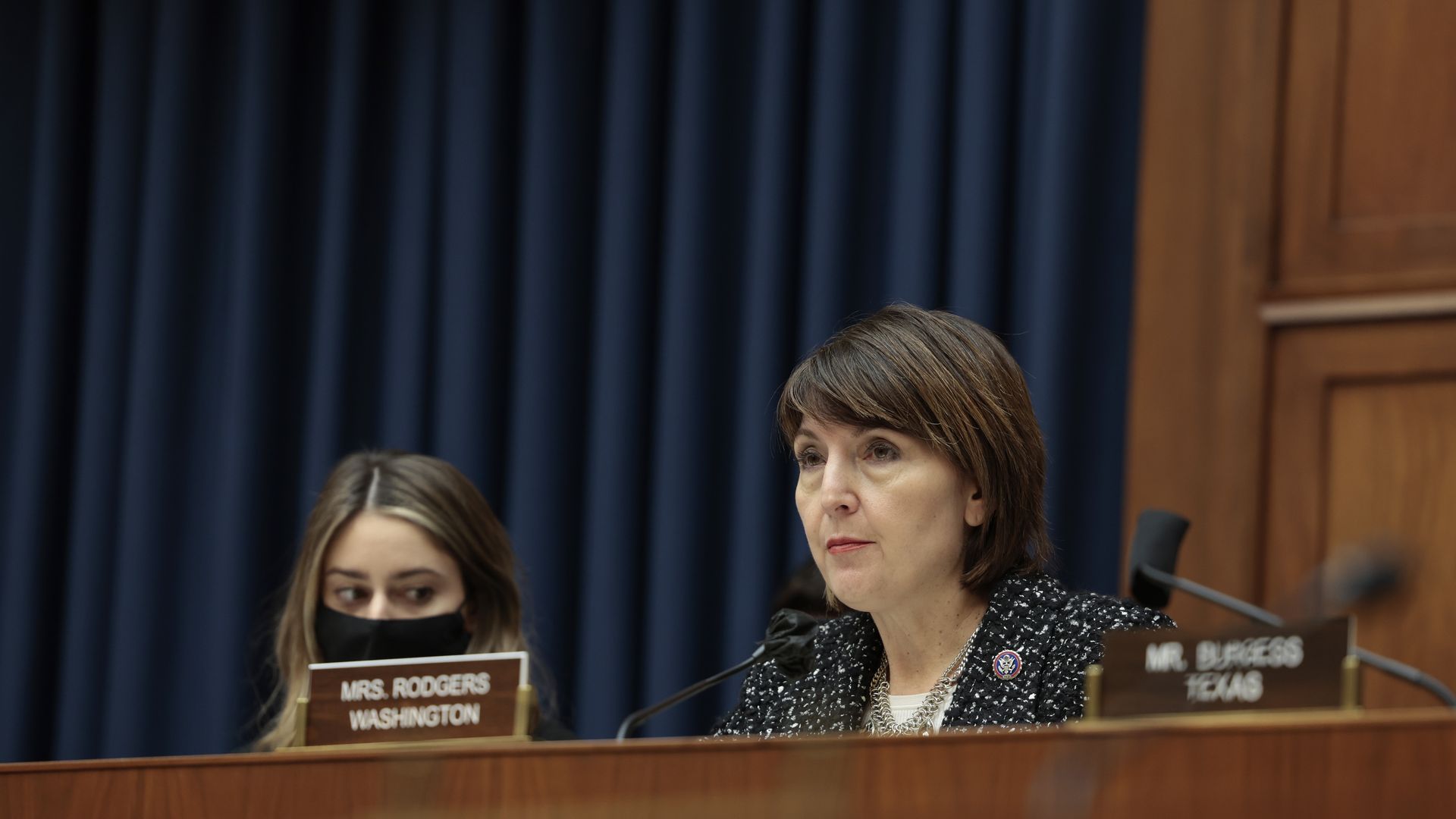 All House speaker chaos aside, members have been quietly signaling interest in revisiting hospital price transparency requirements — a policy initiative that may seem benign on its face but has historically drawn intense industry opposition.
Why it matters: There's a big debate about whether price transparency itself could lead to lower health care prices — or is more of a step toward heavier-handed reforms.
Hospitals argue that making their negotiated rates public actually has an anticompetitive effect.
The big picture: Many experts have complained about hospitals' compliance with the law, arguing that the penalties are too small to have teeth. (The AHA has said that outside groups are mischaracterizing the true rate of compliance, and that it's actually pretty good.)
What we're watching: Both E&C chair Cathy McMorris Rodgers and former chair (now ranking member) Frank Pallone are unhappy with the compliance, and aides say the topic is ripe for action this Congress.
"We are concerned with continuing reports of low hospital compliance and some hospitals' complete lack of compliance," Pallone and McMorris Rodgers wrote in a letter to the GAO in November, asking it to investigate compliance with the rule.
"We are also troubled by reports that some hospitals disclosing their prices are making it difficult for consumers to access the price information."
By the numbers: As of November, CMS had fined only two hospitals for not complying with the transparency requirements, although it had issued more than 400 warning notices and requested more than 200 corrective plans, per the agency.
Other than the two hospitals that were fined, "every other hospital that has come under compliance review has resolved its deficiencies or is in the process of doing so. Therefore, it has not been necessary for CMS to issue any penalties to any additional hospitals," an agency spokesperson told Axios.
CMS has already increased the penalty amount once.
What they're saying: Making noncompliance more painful is definitely on members' radar, one Republican aide familiar with the discussions told Axios.
"I think we would be very open to increasing that enforcement mechanism," the aide said.
That doesn't necessarily mean increasing the fine. "A civil monetary penalty might not be the best way" to increase compliance, the aide added.
An E&C GOP aide said the committee conducted oversight last Congress on compliance with the rule, and it hopes to continue that bipartisan work this congress.
The other side: Among their other arguments against the policy, hospitals say the rules are difficult to follow and on top of that, they've simply been too overwhelmed with the pandemic to fully comply.
The requirement to post negotiated rates "continues to pose challenges in terms of cost and complexity," the AHA wrote in a blog post last summer.
Go deeper