Exclusive: Anti-money laundering startup Sandbar raises $4.8M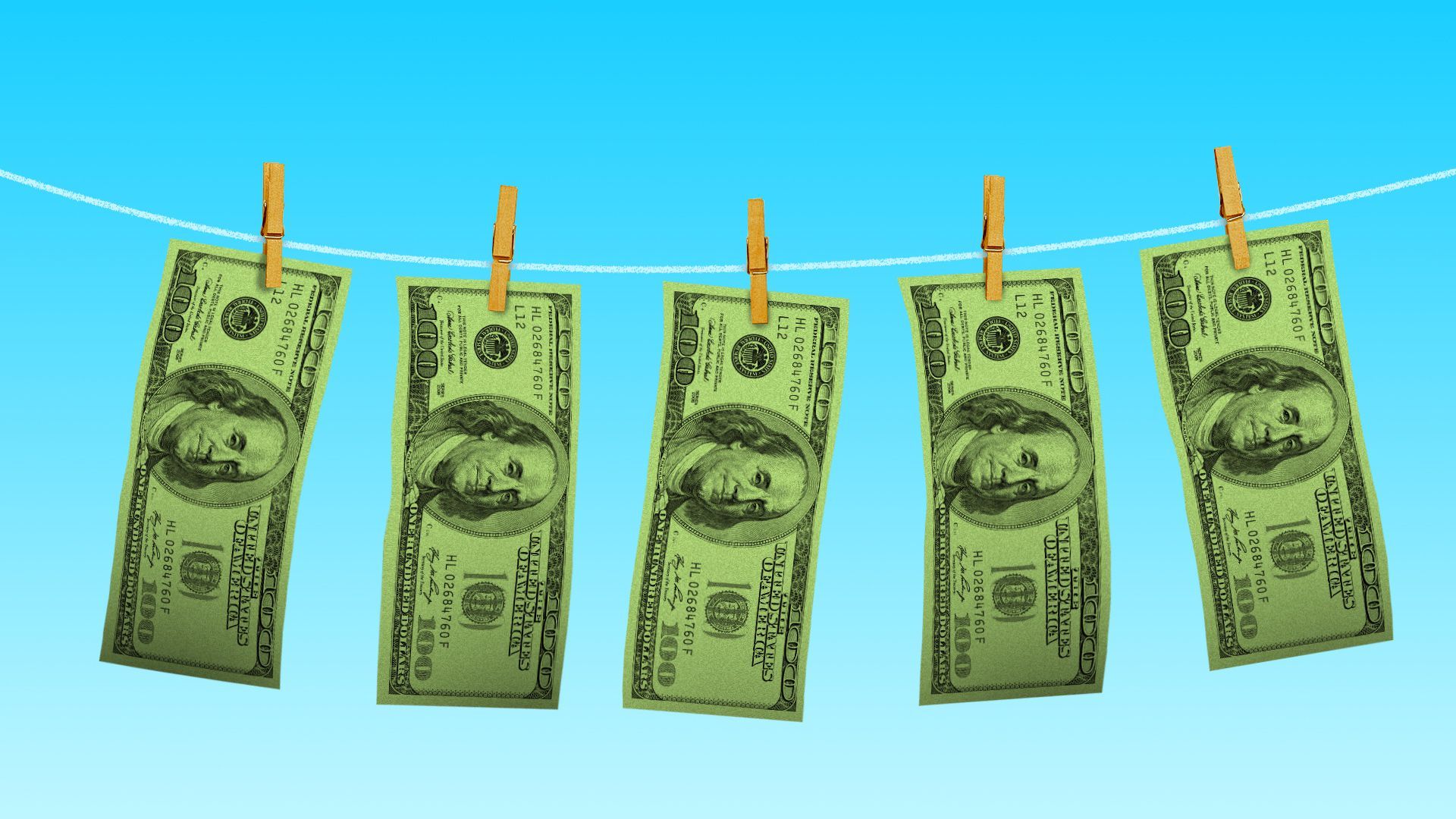 Sandbar, which builds anti-money laundering software for fintechs, has raised $4.8 million in seed funding, the company tells Axios exclusively, in a round led by Lachy Groom and Abstract Ventures.
Why it matters: The fund raising comes as regulators are cracking down on lax risk and compliance practices at fintech companies.
How it works: Sandbar builds an API-based transaction monitoring system to give fintechs more visibility into user activity and flag suspicious transactions.
Its product is designed to help detect large-scale fraud, money laundering, or illicit funding for users. It also helps risk and compliance teams to manage, prioritize and solve cases that are flagged.
"We are trying to provide more signal and less noise... to produce fewer false positives without missing any true positives," Sandbar founder and CEO Brock Bontrager says.
State of play: While financial institutions are required to monitor transactions for illicit activity, many fintechs don't have the right tools in place to do so effectively.
Coinbase, for instance, just agreed to a $100 million settlement with New York's Department of Financial Services (NYDFS) related to deficiencies in its compliance program that dated back to 2018.
Coinbase's compliance program failed to keep up with its growth and was overwhelmed with a backlog of 100,000-plus unreviewed transaction monitoring alerts.
Of note: Other investors in the round include BoxGroup and multiple angels from the fintech industry, including founders and executives from companies like Ramp, Stripe, Plaid and Square.
Go deeper