April 18, 2023
🏛️ Congress is back, and we're returning to regular newsletters. Let's dig in!
🌎 Mark your calendars for an Earth Day virtual event Friday featuring Democratic Reps. Steny Hoyer and Jared Huffman. They'll talk to us about implementation of the IRA and IIJA. Register here.
🎧 Today's last song comes from Jael, who was listening to "Broadripple Is Burning" by Margot & the Nuclear So & So's as we put together the newsletter. Check it out.
1 big thing: Congress loves nuclear power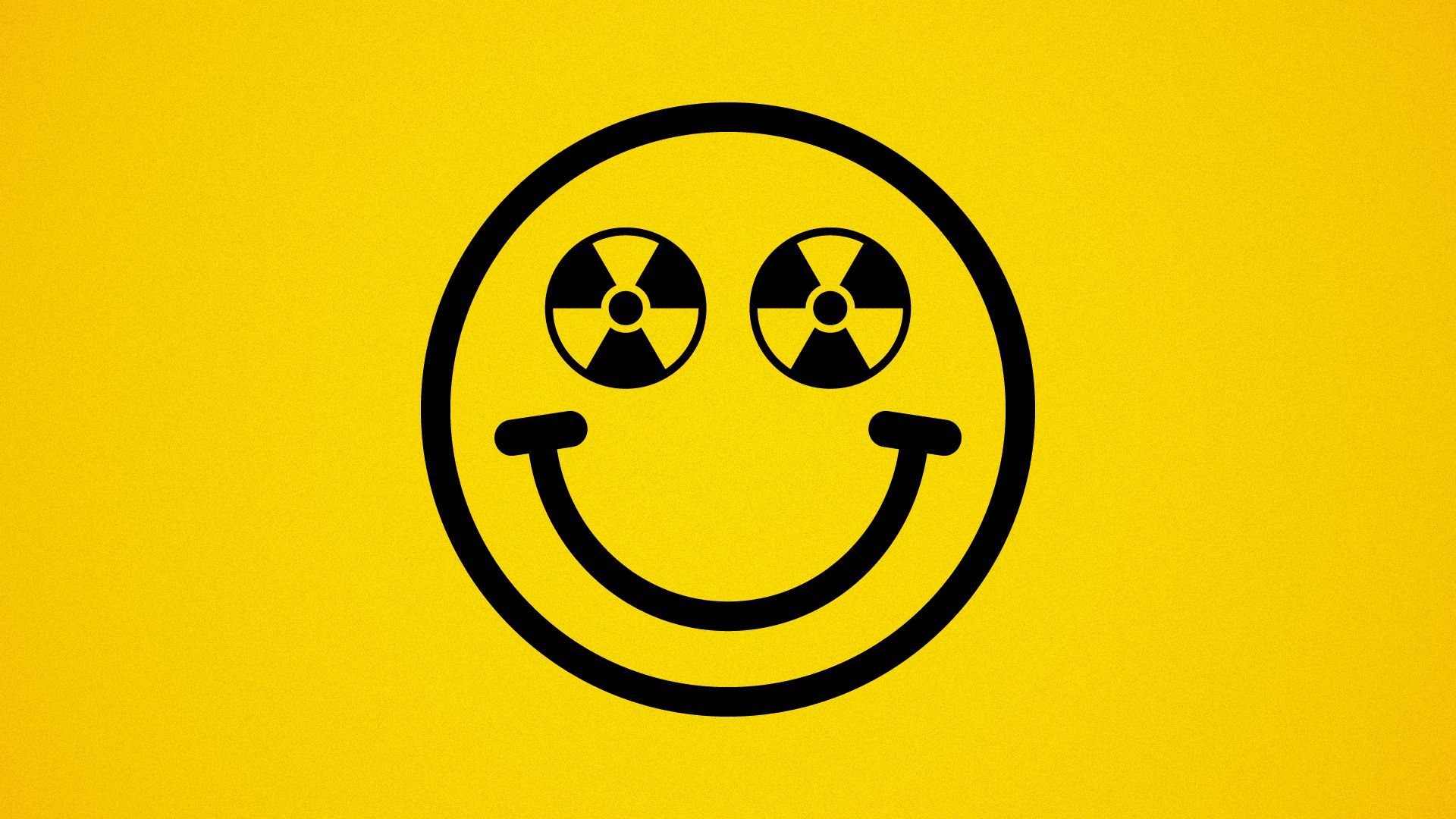 Nuclear energy has growing bipartisan appeal, and that popularity could shepherd new legislation through a particularly divided Congress.
Why it matters: Nuclear's role has risen beyond the shadow of past global plant mishaps, as Congress rallies behind it as a low-carbon source of baseload power.
Lawmakers and industry watchers expect nuclear policy to become part of talks on a bipartisan permitting overhaul over the next few months.
The road ahead could still be bumpy: Nuclear's critics remain troubled by cost concerns and the lack of a permanent waste storage solution.
What they're saying: Both Democrats and Republicans are interested in speeding the licensing process at the Nuclear Regulatory Commission, particularly for small modular reactors and advanced nuclear technologies that could come online over the next decade.
"With small modular reactors, you could literally have a lot more inherent safety built into the design," Sen. Martin Heinrich told Nick last month. "And if you get through the regulatory process once, you're really only going to make an exact copy of that, so it needs a different regulatory structure than permitting a new light-water reactor from 10 years ago."
Before the House jetted off for recess, Rep. Byron Donalds told Nick, "We have to find ways at the NRC to get to 'yes' as opposed to everything being 'no,' especially when the technology is changing and other countries are light years ahead of us."
Zoom in: NRC reform is particularly important to the industry because the agency might face a flurry of new requests in the next decade, juiced by subsidies from the IRA and IIJA.
"You will see more design certification applications in the near term," John Kotek, the Nuclear Energy Institute's senior vice president of policy development and public affairs, told us.
"But as you get into the middle of the decade, that handful of companies trying to get a technology license, we think, is going to turn into dozens of applications to actually license a particular site."
That'll make for a busy NRC and could create potential roadblocks for new development, Kotek said.
What we're watching: Atop the bipartisan list is the ADVANCE Act, introduced this month by Sens. Shelley Moore Capito and Tom Carper, leaders of the Environment and Public Works Committee.
That bill would cut down licensing fees for advanced technologies and aim to make it easier to hire new highly specialized staff to get through the paperwork.
It includes a hook that might appeal to progressives: new funding authorizations to clean up legacy mining pollution on tribal lands, which have historically borne the brunt of uranium supply chains.
Donalds, meanwhile, has bills to let the government ease fee requirements for small businesses and require an anonymous internal survey at NRC to learn what staff think about agency operations.
And Rep. Buddy Carter has legislation that would set up a DOE training program for "foreign nuclear energy expert[s]" and allow agencies to restrict China-linked nuclear fuel.
What's next: A pair of hearings this week could shed light on where this conversation is going.
A House Energy and Commerce subcommittee will meet this afternoon to hear from experts and advocacy groups on how to expand the industry.
Senate EPW, meanwhile, plans a deep dive on the NRC's budget tomorrow.
Sen. Mike Crapo will attend a separate EESI briefing on the Hill tomorrow.
View archive