Axios Pro: Energy Policy
Thought Bubble
February 16, 2023
🌧️ Hello again! We have one more piece of news for you before we head out into the rainy D.C. afternoon.
We'll send another email like this if we have news tomorrow. Otherwise, see you next week!
1 big thing: Manchin seeks Ford-CATL contracts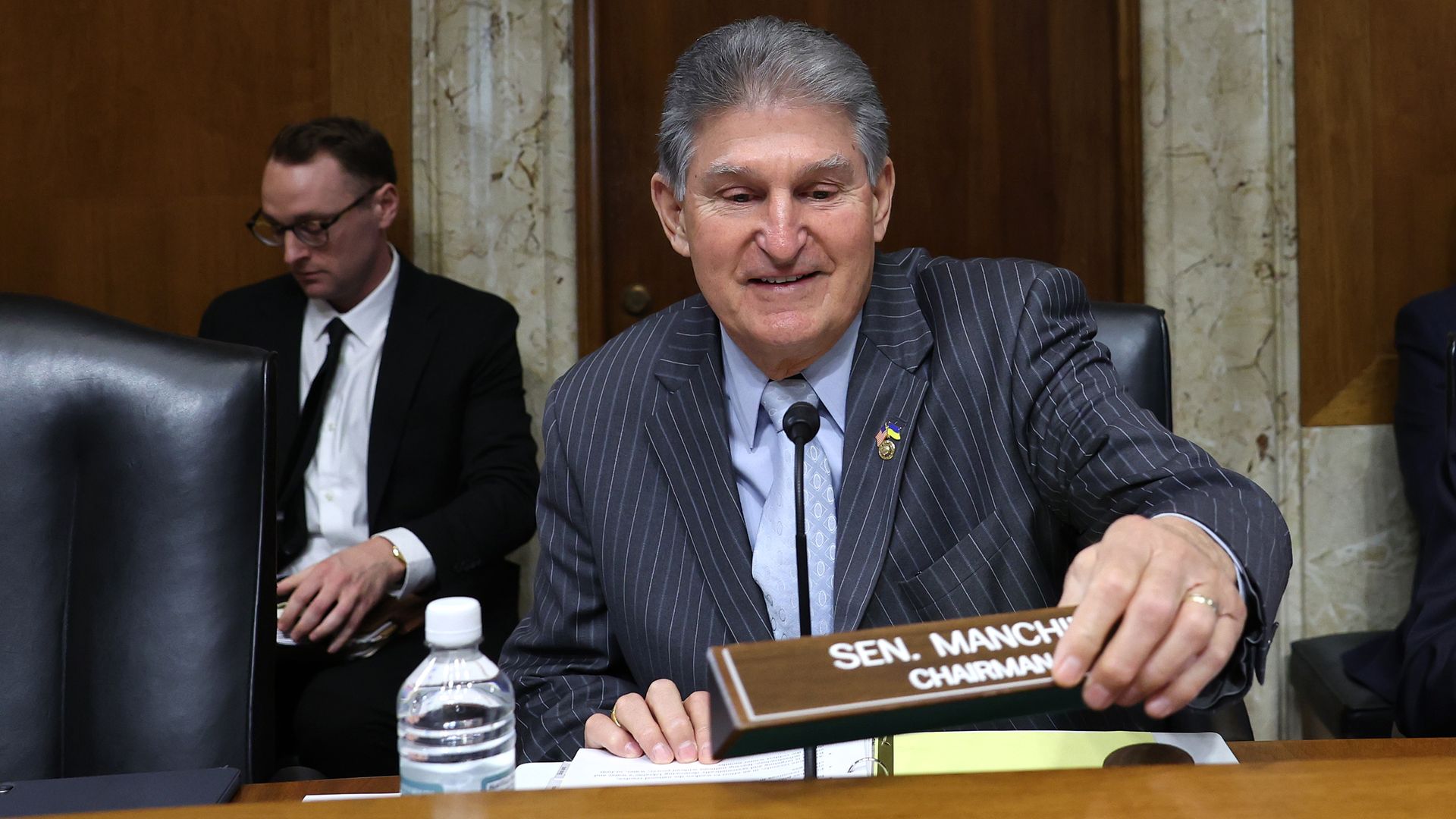 Sen. Joe Manchin has asked to review Ford's contract with a major Chinese battery supplier, Nick and Jael write.
Why it matters: Manchin's earlier concern about the deal is now becoming real oversight.
Driving the news: He told Nick in the Senate subway that he asked Ford "for the contract" involved in a deal announced this week for a $3.5 billion EV factory in Michigan that will use technology from Contemporary Amperex Technology Co. Limited (CATL), a Chinese firm.
The plant was announced in Michigan after a previous attempt to locate it in Virginia was vetoed by Gov. Glenn Youngkin, who claimed the CATL connection posed a national security risk.
The Senate Energy and Natural Resources chairman released a vague statement after the deal: "Ford has serious questions to answer before Sen. Manchin can fully evaluate the business partnership."
Now we know what he meant: He wants the text of the deal.
"I've already talked to the Ford officials. They're sending us everything. They've been very cooperative," Manchin told Nick.
Between the lines: Manchin has sought many avenues to curb China's involvement in the U.S. energy transition, including with mineral sourcing language in the Inflation Reduction Act's consumer EV tax credits.
Right now, he's regularly venting about how widely Treasury is applying those credits.
What they're saying: Other Democrats have taken a more positive view of the Ford plant.
"I have a broader concerns generally about China, but I think we have to recognize that as we onshore manufacturing capacity, it doesn't all happen overnight. You actually have to take steps, and this is a step," Sen. Martin Heinrich, an ENR member, told Nick.
Ford didn't immediately respond to a request for comment.
Quick take: It's unclear what Manchin can actually do to stop this — but he sure can keep it in the headlines.
Manchin said he isn't sure whether he'll hold a hearing on the Ford-CATL deal.
View archive