Next frontiers for industrial policy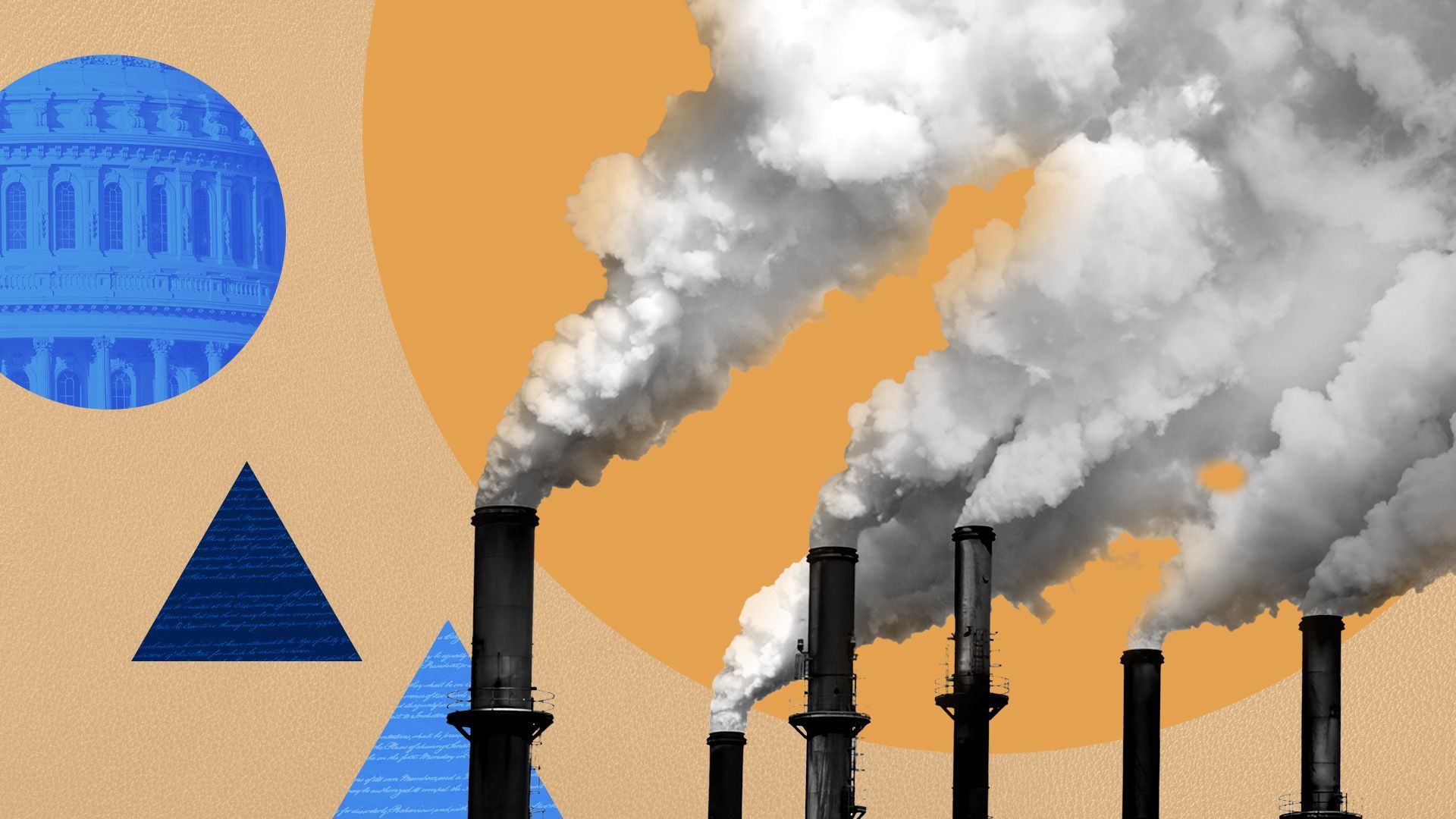 The IRA made landmark industrial policy. But Congress might have to do more to cut emissions from industrial products like iron, steel, cement and fertilizer.
Why it matters: There's real bipartisanship here, and we expect Democrats to move legislation on these "hard to abate" industries next if they keep the White House and take back control of both chambers.
Driving the news: Democrats are joining labor unions and some climate hawks to call for greater federal intervention in the decarbonization of heavy industry.
Senate Environment and Public Works Chair Tom Carper held a hearing Wednesday on the topic, highlighting programs from the IIJA and IRA that could be critical to lowering industrial emissions.
Jason Walsh of the BlueGreen Alliance told Axios there is "direct investment in the IRA that is being fully utilized by industry … and it's not enough."
And Rep. Kathy Castor told Nick: "It's not a sexy topic out there in the world, but it's incredibly important.… Industrial is one of the missing pieces."
The intrigue: Everyone has their own preferred solution — including some Republicans.
Sens. Kevin Cramer and Chris Coons are looking for a vehicle to move the PROVE IT Act, which would be a first step toward carbon-focused trade deals for products like steel. Cramer raised the bill at the hearing.
EPW ranking member Shelley Moore Capito name-dropped the ADVANCE Act at the hearing, arguing that advanced nuclear power should be part of the solution. (We told you it may be in trouble in the House.)
Zoom in: The infrastructure law and IRA offered a cornucopia of grants and tax credits for heavy industrial companies seeking to lower emissions.
The IIJA created a $5.8 billion demonstration program. The IRA gave companies the 48C credit for carbon capture work and 45V for the production of hydrogen, which may supplant met coal in the iron and steelmaking process.
Walsh said the demonstration program and 48C are getting far more demand than the billions Congress provided, showing that legislators need to do more.
The hydrogen credit got a lot of attention at the EPW hearing — which is unsurprising after Carper and 10 other Senate Democrats asked the Treasury Department to rebuff requests for energy use "guardrails" on the credit.
Zoom out: This is a puzzle that involves technological challenges the U.S. government isn't going to solve on its own.
We generally know how to reduce power and transportation emissions: Build more renewables, deploy for low-emissions vehicles.
For processes like fertilizer manufacturing, which requires natural gas, or cement production, which accounts for a sizable chunk of global emissions, there are more unknowns. We're only just beginning to figure out how to make steel without fossil fuels, too.
"How do you make a solar panel without silicon, and how do you make silicon without [metallurgical coke]? Nobody has an answer to that question," said Rep. Sean Casten.
Casten said Congress should put the industrial emissions programs from the IIJA and 2020 energy bill "on steroids."
Of note: Advocates have one big ask that could come up if Democrats get more power: federal funding to boost domestic aluminum plants.
Walsh told Axios that BlueGreen Alliance and other allies have talked with the White House and appropriations staff on the Hill about giving the DOE money for use under the Defense Production Act.
Those funds would go to cleaning up plants producing defense-grade aluminum.
Go deeper