Fleischmann talks nuclear, tough fiscal times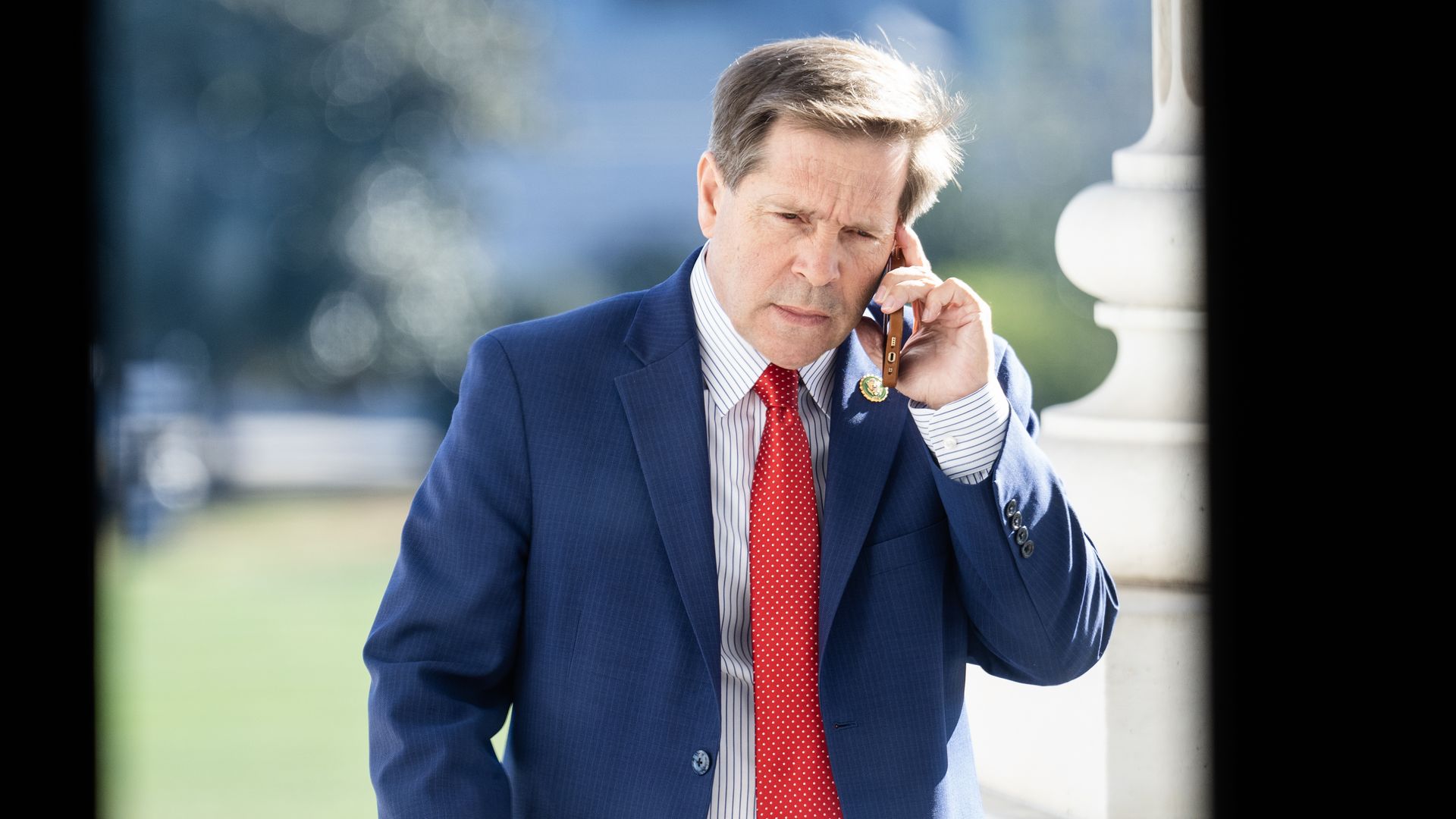 Rep. Chuck Fleischmann is looking for a permanent solution for nuclear waste.
Why it matters: Fleischmann is the approps cardinal in charge of the energy-water bill, and he co-chairs pretty much every House caucus even remotely related to nuclear.
If you care about fusion, advanced fission, waste storage or the national labs, Fleischmann is the most important person in the House right now.
Nick recently chatted with Fleischmann...
☢️ Waste storage: Fleischmann thinks cleaning up legacy contamination and finding a place to store nuclear waste has to be a big part of the nuclear discussion moving forward.
Storing it at Yucca Mountain is "not going to happen," he said. "The reality is, there's going to have to be a lot of work done in that particular area."
Fleischmann commended President Biden's Energy Department for moving forward with a consent-based approach to siting a spent nuclear fuel repository.
"That's a good starting point." But, he added, "we've got to make a decision. My concern about interim storage is it's interim."
"It's still going to be radiologically active, it's going to be expensive, and some members of Congress are so adamant against it because they don't want it just plunked somewhere," he said. "It's going to be costly, but I think we need a permanent solution."
⚖️ Balancing acts: Fleischmann is one of the Hill's biggest national lab cheerleaders (he represents Oak Ridge), but sees "difficult" choices ahead.
That said, he thinks his legislation "did very well vis-a-vis the other bills and their allotments."
"I think [the national labs are] going to be critically important to the future," he said, pointing to battery storage research breakthroughs at Oak Ridge.
🔮 Fusion futures: Despite cuts elsewhere, Fleischmann did manage to get $778 million for fusion energy science into his spending bill. It's a boost, but lower than Biden's $1 billion request.
"I do think you'll see it get passed at a very robust number," he said.
💵 Approps predictions: "I really don't see this year a cataclysmic clash with the Senate on my bill," Fleischmann said.
Still, Republicans cut another $1 billion from renewable energy programs when the bill hit the House floor.
"Candidly, I limited those cuts as much as I could. It could have been larger," he said. "We had other things that we just did not want to touch."
Go deeper