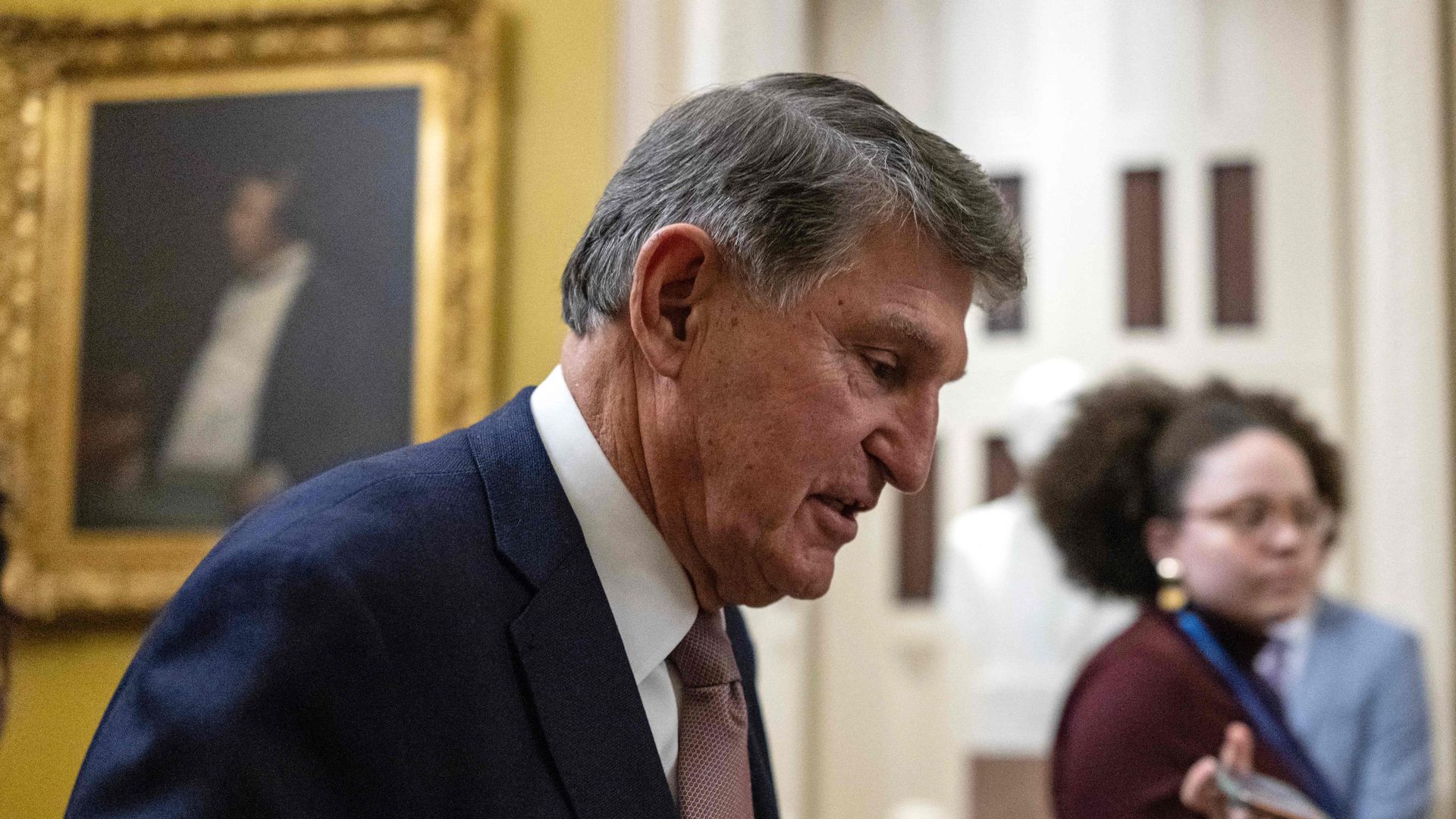 Sen. Joe Manchin's announcement that he won't seek another term could change the course of energy policy on the Hill.
Why it matters: Manchin has wielded the Energy and Natural Resources gavel with immense legislative impact, but his successor could take Democrats in a decidedly different direction.
Driving the news: "I have accomplished what I set out to do for West Virginia," Manchin said in a statement this afternoon.
"But what I will be doing is traveling the country and speaking out to see if there is an interest in creating a movement to mobilize the middle and bring Americans together," he said.
We'll let you guess what that means (presidential run, anyone?), but it's a huge blow to Democrats who will now be without one of the last people who could keep a West Virginia Senate seat in their column.
Between the lines: Martin Heinrich will be the immediate favorite to take the top Democratic spot on ENR (if he wins his own reelection fight next year).
Those ahead of him in line — Ron Wyden, Maria Cantwell and Bernie Sanders — currently hold other chairs.
Wyden and Cantwell have also both had a term leading Democrats on ENR.
Heinrich (or virtually any other Democrat) would be a more progressive voice on climate and energy issues.
Heinrich's one of the Senate's leading voices on transmission policy, and he's broadly aligned with environmental groups on oil and gas issues.
Yes, but: There will be plenty of shuffling before that's finalized.
The top spot on the Energy and Water Appropriations Subcommittee is also up for grabs after the death of Sen. Dianne Feinstein.
Heinrich told Axios this week he's "very interested" in that role, depending on how other chairs move around and what options are before him.
Another New Mexican — Republican Pete Domenici — chaired both ENR and the energy and water panel two decades ago.
Heinrich currently leads the Ag subcommittee on Approps. And Democrats generally avoid giving one senator too many high-profile committee posts at once.
Flashback: Manchin's ascension on ENR was controversial with progressives.
But he used the top spot to enact a series of major laws that have sent big money to his home state and created a new paradigm for U.S. energy policy.
As ranking member, he worked with then-Chair Lisa Murkowski on the Energy Act of 2020, which laid groundwork for many of programs that got huge funding via the bipartisan infrastructure law.
And, of course, he's the architect of the IRA — the biggest tranche of climate funding ever enacted by Congress.
The bottom line: Love him or hate him, Manchin is a hugely important figure in shaping how this country will move through the energy transition.
Go deeper