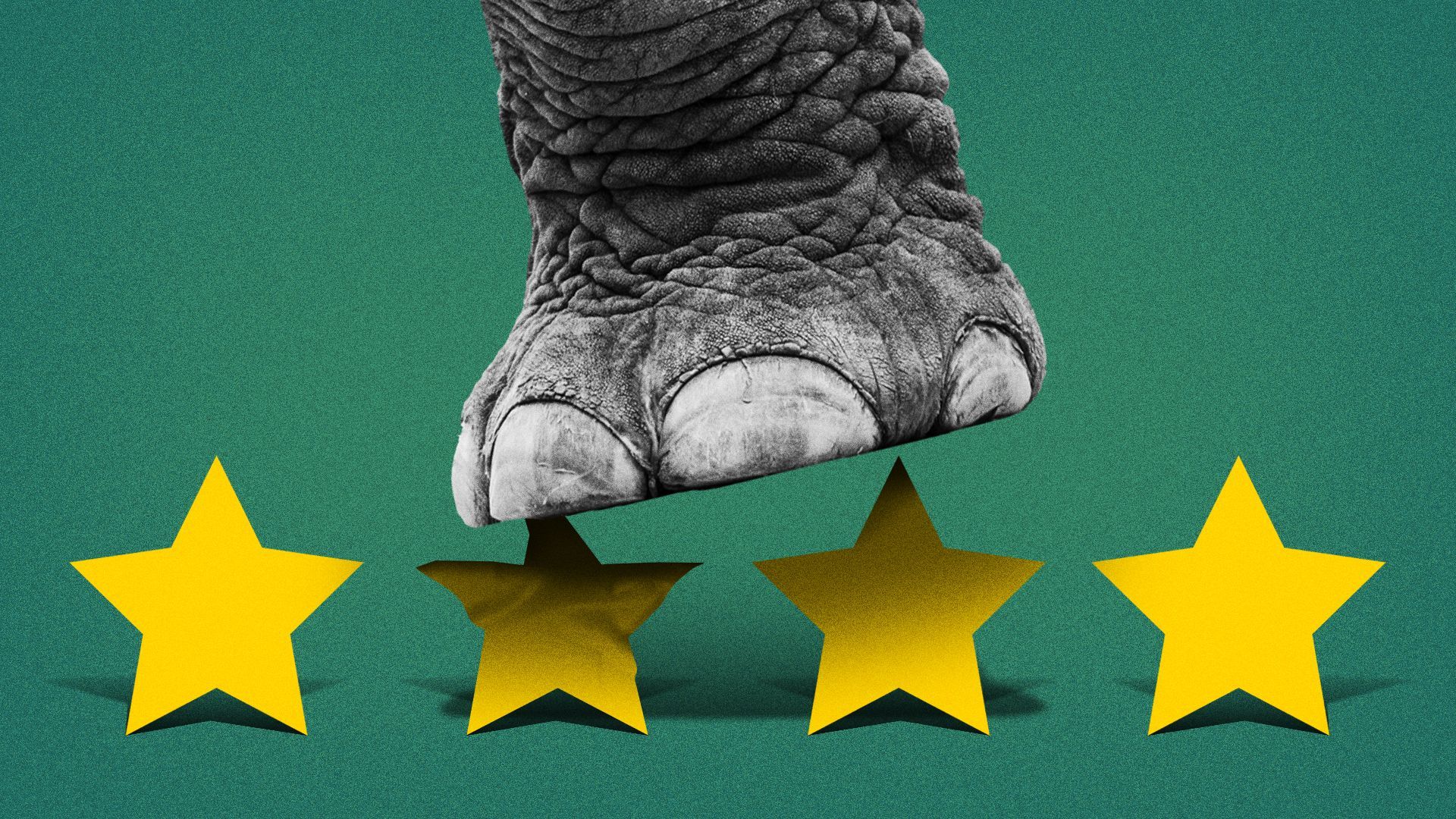 Republicans are escalating their anti-ESG push, and predict it could have lasting effects for the business community.
Why it matters: The anti-ESG rage in the Hill Republican camp could get very real for corporate America in 2025 … or it could wind up as a well-funded dud, with market changes and Democratic pushback.
Go deeper (2 min. read)
"If you're watching what these companies are doing, they're all walking away," Sen. Dan Sullivan told Axios. "The high water of ESG, in my view, was a year and a half ago."
Driving the news: The House will soon debate a Financial Services spending bill that would block the Securities and Exchange Commission's proposed climate disclosure rules.
Meanwhile, the Ways and Means Committee held a hearing Tuesday morning on ESG and retirement funds, the latest in a series of House panels to go after climate-friendly investing practices.
And House Judiciary Chair Jim Jordan issued new subpoenas to environmentalists last week, including investor advocacy group As You Sow, seeking documents on alleged antitrust violations.
We're still awaiting floor action on a flurry of bills Republicans have reported out of committee to scale back SEC reporting requirements and limit ESG investing by retirement fiduciaries.
In the Senate, Sullivan has won big GOP support for a bill — the INDEX Act — that would overhaul proxy voting by major financial institutions, which could curb recent successful climate-related shareholder proposals.
Between the lines: None of this has much chance of becoming law while Democrats control the Senate and White House. But if Republicans take over in 2025, it's likely to become a big part of the agenda.
The two most realistic targets: the SEC's disclosure proposal and a Department of Labor rule that allows retirement fiduciaries to consider social and environmental risks.
"Working families need that protection to prevent Wall Street money managers from putting climate alarmism and far-left policies ahead of their retirement security," Ways and Means Chair Jason Smith said at Tuesday's hearing.
There are signs that companies are backing off from ESG — at least as a PR term — following the GOP's attacks.
State ESG laws in Texas and elsewhere have prompted banks and oil companies to warn about anti-ESG risk in their annual reports.
"I don't think congressional activity is probably moving the needle much right now," said Devin Hartman, director of energy and environmental policy at R Street. "But it is affecting the long-term confidence of the business community in financial markets because, frankly, both parties are not teeing up the issue appropriately."
Yes, but: Some in the sustainable investment sector shrug off the anti-ESG push as mere noise.
"After at least a half-dozen hearings in three committees and no legislative accomplishments," one sustainable investment community source told Axios, "it seems like [members of] Congress [are] spinning their wheels."
As You Sow president Danielle Fugere added, "Most companies understand that a world of increasing heat, increasing climate impacts … makes it harder to run a business."
And Rep. Sean Casten said, "If the victory is how people are editing their marketing campaigns, that's a strange definition of victory."
The other side: Democrats have begun striking back, deploying resources to attack Republicans in swing districts over support for anti-ESG proposals.
The Congressional Integrity Project, a Dem-led rapid response team that also focuses on impeachment, has started running ads against Republicans in congressional districts that Biden won.
The ads frame GOP support for anti-ESG bills as simply supporting the wealthy at the expense of everyday consumers.
"This one just seems so outside the mainstream of what regular people are talking about, even if you're a Fox News viewer," CIP executive director Kyle Herrig told Axios.
Go deeper