Corporate America is rebranding ESG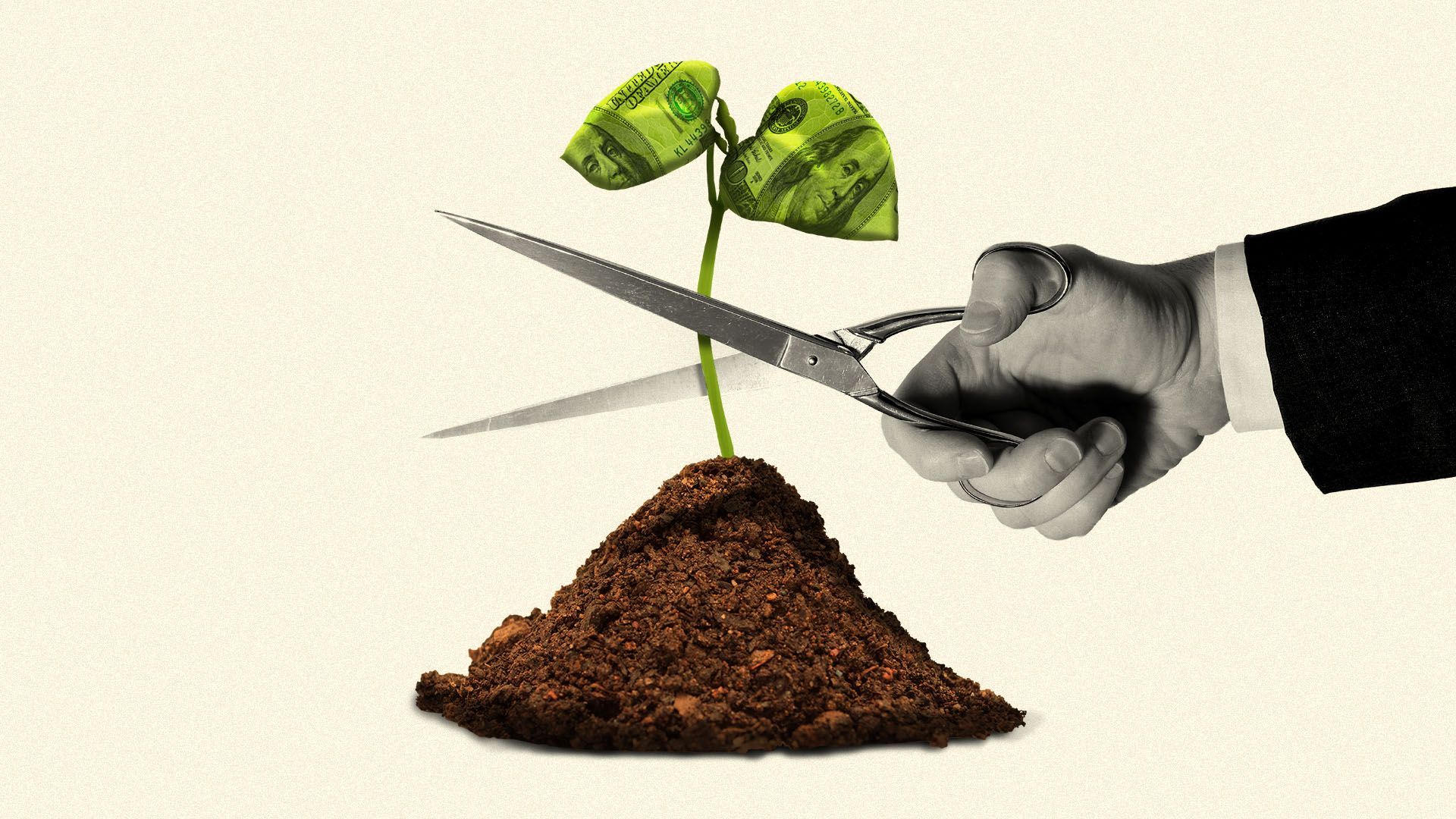 ESG has a PR problem. The term — which refers to a company's environmental, social and governance strategy and investments — has been all but officially stricken from corporate vernacular.
Why it matters: Just because the term 'ESG' has fallen out of favor, doesn't mean these initiatives are dying off. Corporate communicators and other business leaders have simply become more judicious about how and when to message about them.
By the numbers: ESG is perhaps the most glaringly absent term in this round of earnings transcripts.
"The number of S&P 500 companies citing 'ESG' on earnings calls has declined (quarter over quarter) in four of the past five quarters," according to a Fact Set study.
The term was cited by only 56 of the S&P 500 this quarter, down 24% (from 74 mentions) since last quarter and down roughly 64% (156 mentions) since its peak in Q4 of 2021.
Catch up quick: ESG remains a juicy target for conservative critics who believe "woke capitalism" is a misuse of funds and a distracts companies from generating a profit.
In 2023, 165 pieces of anti-ESG legislation have been introduced, 19 of which have become law in states including Texas, Missouri, Alabama and Florida.
Of note: Attacking "woke" businesses has been a losing political strategy thus far, with only one in five Republican voters prioritizing the "anti-woke" position.
Reality check: The extreme weather could have something to do with the growing anti-"anti-woke" sentiment, as record-breaking heat is noticeably hindering the U.S. economy.
"In 2021, more than 2.5 billion hours of labor in the U.S. agriculture, construction, manufacturing, and service sectors were lost to heat exposure," per The New York Times.
"In 2020, the loss of labor as a result of heat exposure cost the economy about $100 billion, a figure projected to grow to $500 billion annually by 2050," the Times reported.
Between the lines: The backlash against ESG has had greater impact on what businesses say rather than what they do, and businesses are still committed to ESG goals — particularly on climate.
What they're saying: "Every CEO I talked to is saying, we want to maintain our commitment, but it's more important than ever that we do it in a way that shows real bottom-line results and connects our investments in ESG with [performance]," says David Meadvin, CEO of corporate strategy firm Day One.
What to watch: Companies are trading the corporate catch-all ESG term for key language that clearly defines its initiatives and reporting data.
"There's a growing sense that ESG is a terrible term because it covers way too much," says Meadvin. "What you'll see is a lot of companies and CEOs try to unpack that term with more focus on specific, highly defensible, highly beneficial efforts that they're continuing to roll out."
Go deeper