Fusion's friends on the Hill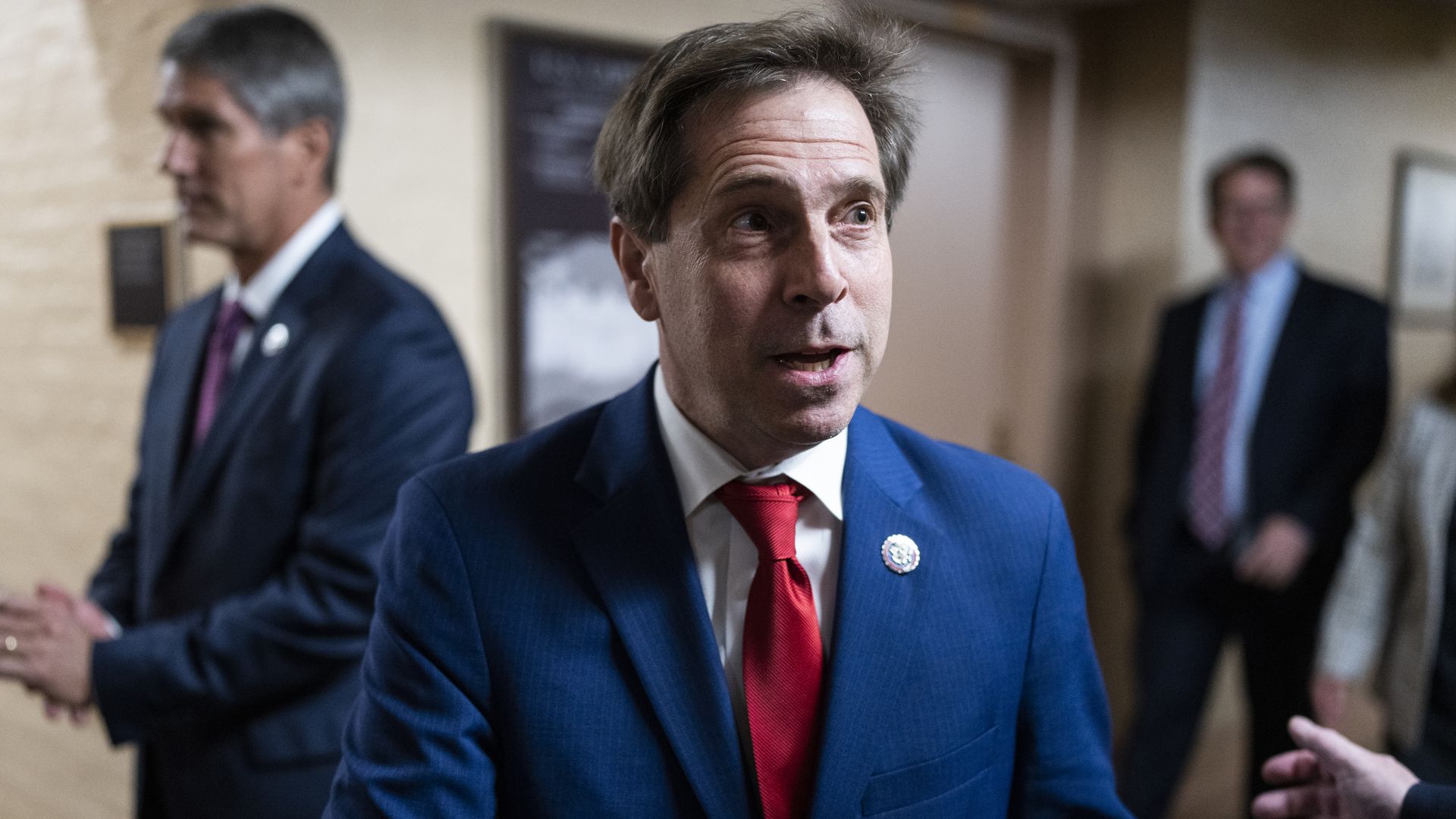 The fusion industry has an increasingly powerful group of friends on the Hill.
Why it matters: The Congressional Fusion Caucus wants to give the technology big federal support to meet ambitious private sector deployment timelines, with companies hoping to put power on the grid in the 2030s.
It includes House GOP committee leaders, like Energy and Water Approps Chair Chuck Fleischmann and Science Chair Frank Lucas, who could make that happen in a time of political chaos and fiscal austerity.
Zoom in: The bipartisan group has grown to more than 50 members since Rep. Don Beyer founded it in 2021.
"The goal has been from the beginning just to essentially be cheerleaders because at least three years ago, much less than now, [there was] enormous skepticism about fusion," Beyer told Nick.
The awareness campaign has translated to some policy wins, a White House summit on fusion last year and hearings on both sides of the Hill.
Federal laboratories have also hit major breakthroughs with the technology, which promises unlimited carbon-free power without the waste headaches that come with fission reactors.
Between the lines: For that reason, fusion cuts across the messy ideological lines that have traditionally defined policy debates about fission.
"Younger Democrats who like clean energy are warming to fission, but all of the Dems love fusion," Fleischmann told Nick.
To wit: The caucus membership includes moderates like Rep. Lizzie Fletcher and Congressional Progressive Caucus Chair Pramila Jayapal.
The Hill's intense focus on China, which has pumped big resources into fusion, could also shape this debate in the next few years.
"We're going to have to be very robust in our research and development and probably more precise in the fusion technology that we choose," Fleischmann said.
Flashback: DOE got a new milestone-based development program for fusion via the 2020 energy bill and the CHIPS and Science Act.
Some of that money has already gone out the door to fusion companies racing to develop commercial facilities.
And this year the Nuclear Regulatory Commission voted to regulate fusion under a different framework than fission, a move that could enable the technology to skirt the licensing morass that has long plagued conventional nuclear reactors.
What's next: President Biden requested $1 billion for DOE's fusion sciences program this year, but Congress might take a while to get there.
Both the House and Senate energy-water spending bills include modest funding increases for fusion, but both are more than $200 million short of that budget request.
"The problem with both the House and the Senate bills is not only that they're not big enough, but that they also are status quo," said Andrew Holland, CEO of the Fusion Industry Association.
The industry wants more funding for commercialization efforts and to consider moving fusion science programs outside the umbrella of DOE's Office of Science.
Still, it's notable that Fleischmann secured $778 million for fusion programs at a time when Republicans are otherwise looking to slash that kind of spending.
"We have a lot of support. I think the challenge is, in these next two years, how do we effectively fund these critical R&D programs to put commercial fusion on the grid in a decade?" said Trent Bauserman, who leads federal affairs for Commonwealth Fusion Systems.
Yes, but: Commercial fusion is still years away at best, and it's not a panacea for reducing planet-warming emissions.
The industry has already attracted billions in private investment, but companies are competing to find the right method to produce fusion reactions at scale.
The enthusiasm in Congress could cool if these technologies aren't hitting their milestones.
The bottom line: Fusion is going to become a bigger part of energy policy debates on the Hill, and we think it's worth your attention.
"It's one of those things like artificial intelligence that will change our lives forever," Beyer said.
Go deeper