Insurance climate nightmares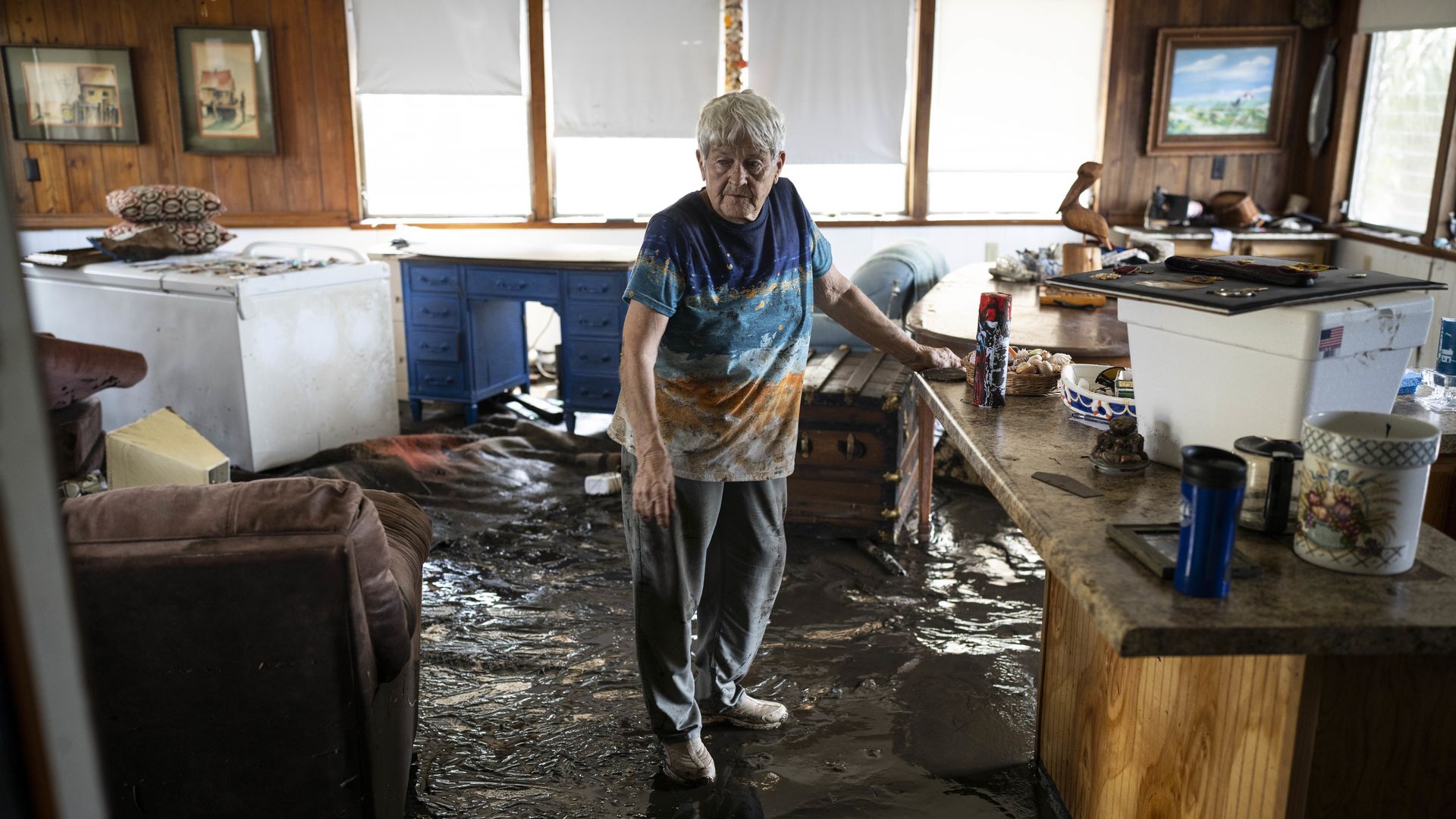 Property insurance is in the hot seat as Congress weighs more disaster relief.
Why it matters: As intense weather events take a toll on insurers, those same companies are getting regular grousing from lawmakers over their tense relationships with homeowners.
The big question is whether Congress will take fresh action to protect properties from climate hazards by passing new legislation or by summoning major insurers to testify at hearings.
Or there's the likeliest scenario: lawmakers lean on old favorites — more federal aid and the National Flood Insurance Program, which expires at the end of the month.
"We have not really wrestled with the actual damages done by catastrophic occurrences across the country," said Senate Banking Committee ranking member Tim Scott, a veteran of the insurance business.
Driving the news: A Banking hearing Thursday on "challenges in the property insurance market" focused almost entirely on climate-fueled disasters. It's the second committee to take on insurers and climate change after Budget.
There's good reason: States from coast to coast are watching insurers flee over increasingly harmful floods, hurricanes and wildfires.
Regulators are also scrutinizing the sector, with Treasury's Federal Insurance Office regularly monitoring how insurers incorporate climate risk into their policies.
"The number of homes and the value of those homes in high-hazard areas is increasing dramatically, and that's driving the claims experience for insurance companies," said Nat Wienecke of the American Property Casualty Insurance Association.
Between the lines: The Banking hearing was largely a typical partisan event, with Democrats wanting more attention paid to climate risk and Republicans hoping for less regulation.
But homeowners' climate-fueled reality couldn't be ignored. Michelle Norris, of faith-based National Church Residences, told the panel the organization had three of its highest claims in the last two years — and now it faces fewer insurance options.
"Insurance companies can't take our money for decades and decades and say, 'Oh, now we realize there's climate change — now we're out of here,'" vented Douglas Heller, director of insurance for Consumer Federation of America.
What they're saying: Committee member Mike Rounds, a Republican, told Axios earlier in the week that insurers' struggles to operate in certain states is due to weather events that "may" be "part of a climate change phenomenon."
"Look, climate change is for real. It's not like it's not there," Rounds said. "The question is, how do you deal with it?"
The intrigue: One likely congressional response would be overhauling the NFIP, which serves to help homeowners without private flood insurance (home insurance doesn't always cover it).
The hearing featured clear concerns across party lines about the NFIP expiring. But don't bet on quick action.
Banking Chair Sherrod Brown told Axios he's eyeing an October hearing on reauthorizing the program — which would fall after its expiration.
"We've tried, both parties have tried for years here.... There's not partisanship so much as there's regional interest [at play]," he said.
Meanwhile, Rounds said Wednesday that folks were trying to hotline a bill from Banking panel member John Kennedy reauthorizing the NFIP through 2024, and no objections had been raised. But there's been no floor action yet.
Go deeper