Catch me up: Senate hearings and more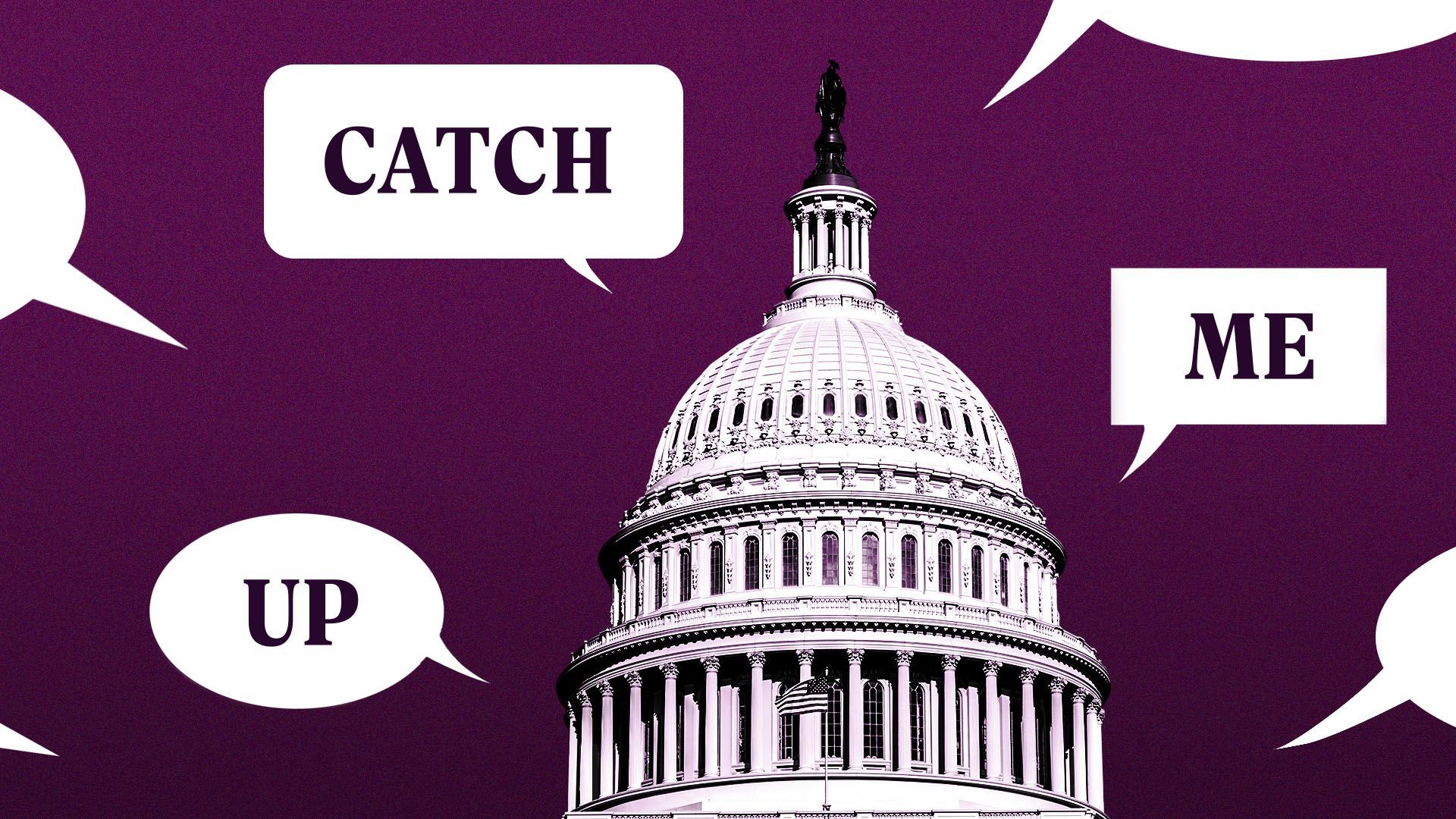 Here's what else we've got our eyes on this week...
1. 💵 Money moves: The Senate will advance its first three spending bills — ag, military construction and transportation — "as early as next week," per a statement from Patty Murray and Susan Collins.
Senate appropriators have already moved all 12 of their bills through committee.
We've got you covered with our broader preview of the coming approps drama.
2. 🌊 Help on the way: Sens. Rick Scott and Marco Rubio unveiled their bill today to dole out $16.5 billion to refill FEMA's Disaster Relief Fund.
This is an attempt to separate disaster relief for hurricane and wildfire victims from Ukraine aid, a sticking point for conservatives.
They're pushing for immediate passage, but Sen. Tammy Duckworth has indicated she'd object to unanimous passage of a disaster bill without Ukraine money attached.
3. 🤖 DOE takes on AI: The Senate Energy Committee will hear tomorrow from deputy energy secretary David Turk on his agency's role in AI tech.
"The question is, how do we maintain DOE's leadership? What is their role in the overall ecosystem, given their expertise is exascale computing?" committee member Martin Heinrich said to Nick.
4. 🗣️ Insurance focus: Senate Banking will discuss property insurance tomorrow as extreme weather events continue to batter the nation, including some incidents directly linked to climate change.
One of the scheduled witnesses is from the Consumer Federation of America, which has supported the SEC's climate impact disclosure efforts.
5. 💰 Fresh ESG angst: House Republicans unveiled a set of fresh anti-ESG bills targeting ERISA, a key law governing retirement plans.
Go deeper