Congress has a lot on its plate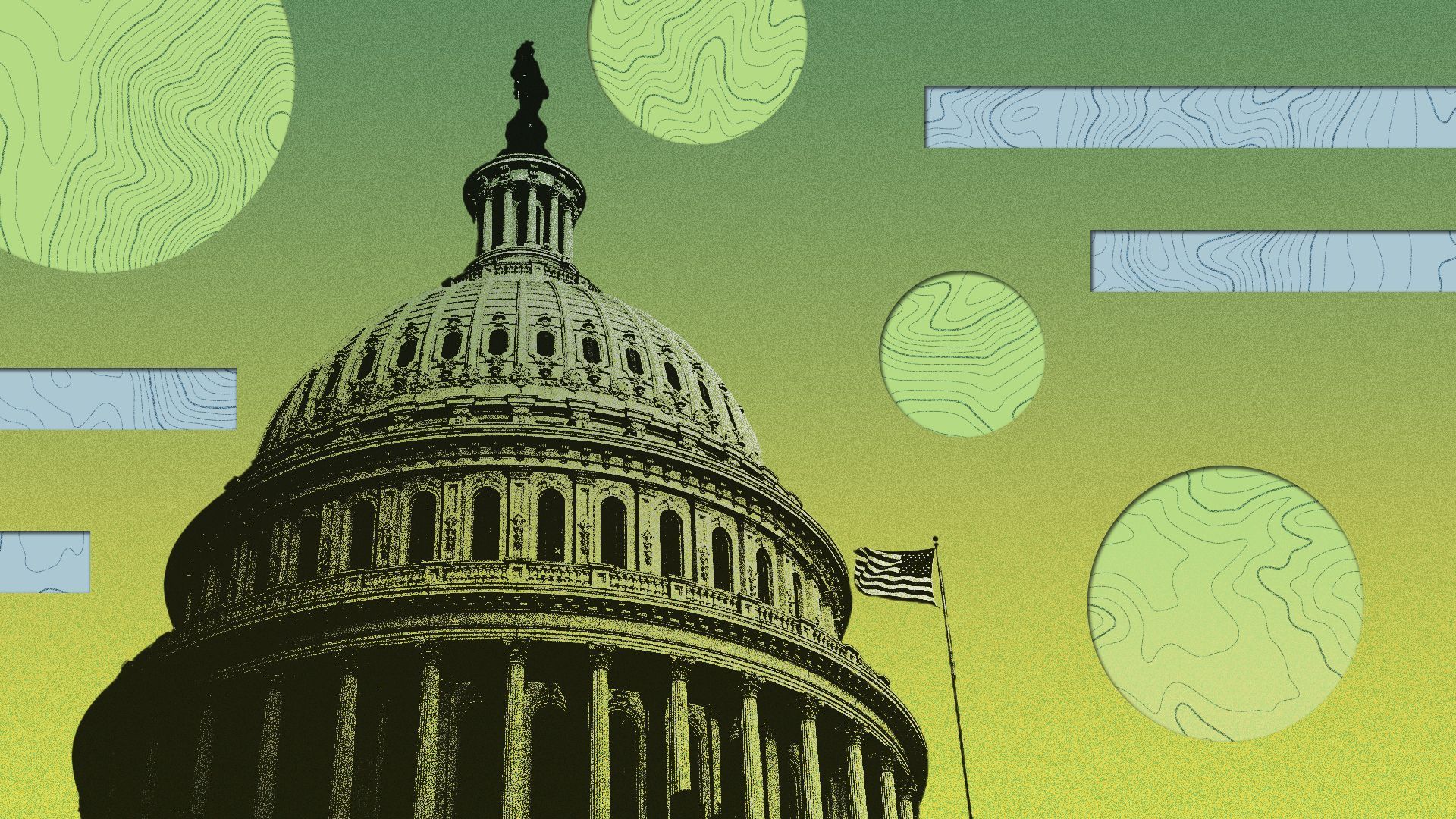 Battles over ag, energy and environmental programs will dominate Washington's attention over the next month.
Why it matters: K Street folks we're talking to are bracing for a possible government shutdown, and some programs could lapse or go unfunded.
Here's a summary of what we're tracking …
💵 Approps scenarios: Senate appropriators have cleared all 12 spending bills through committee in bipartisan votes. The House … is kind of a hot mess.
Leaders on both sides of the Capitol are already talking about a CR possibly until December.
As the House tries to pass bills at much lower spending levels than in the debt limit deal, we expect conservative firebrands to force lots more votes on extreme policy riders.
What we're watching: A CR is probably inevitable, with or without a shutdown. Cooler heads could prevail if the Senate moves its bipartisan funding bills, giving President Biden leverage with House Speaker Kevin McCarthy.
Another item to watch is disaster aid. Lawmakers need to refill FEMA's disaster relief fund after the Maui fires and Hurricane Idalia, and Sen. Rick Scott is demanding an immediate vote to do so.
But supplemental disaster spending is controversial with some conservatives. It also comes as the Biden administration seeks additional dollars for Ukraine.
That's a Freedom Caucus sticking point that could boil over into any attempt at a CR.
⚔️ Playing defense: The Senate and House passed their respective defense authorization bills.
There's a big partisan split between the two chambers, and conference negotiations will be tough (familiar pattern?).
In the House, Republicans tacked on provisions to limit the Pentagon's efforts to address climate change and to target Chinese companies in supply chains.
The Senate bill proposes to boost renewable energy deployment at military bases while also blocking emissions disclosure requirements for contractors.
What we're watching: whether the ADVANCE Act — popular Senate legislation to cut down licensing barriers for next-generation nuclear technologies — makes it through the conference committee.
It's an industry priority and largely noncontroversial. Plus, there's plenty of interest in the House in speeding Nuclear Regulatory Commission licensing.
🚜 Farmer's choice: Lawmakers will look to somehow move a multiyear safety net program for the nation's farmers through both chambers with less than a month before it expires.
They're not likely to meet the Sept. 30 deadline, as some congressional leaders have already acknowledged.
The 2018 farm bill wasn't signed into law until Dec. 20, so it's possible this year's version could get kicked into a similar round of late-year dealmaking.
As we told you, Republicans are going out of their way to educate members on the pain inflicted on their constituents if the current farm bill expires without a replacement.
What we're watching: how much Republicans try to claw back in IRA climate ag spending — and what bipartisan ground can be made on wildfires and drought.
⚡️ Permits shmermits: We're going to see lots of talk — and maybe a few hearings — about "permitting reform" this month.
It's unlikely at this point that there could be a deal that appeases all parties enough to hitch a ride on a must-pass authorization or spending bill by the end of September — or even the end of this year.
Republicans are still hesitant on transmission policy, and Democrats aren't interested in touching GOP targets like the Endangered Species and Clean Water acts.
What we're watching: The debt ceiling deal taught us that these things can come together quickly once talks narrow down to leadership and the White House.
🗣️ Repeal, don't replace: We expect to hear lots more chatter about the Republican bill to repeal primary components of the Inflation Reduction Act in the months to come.
House leadership hasn't yet scheduled floor time for Jason Smith's bill to repeal the law's main production and investment tax credits.
All the while, investors are growing concerned about making decisions off of IRA programs because of uncertainty around the 2024 election, our Pro Rata colleague Dan Primack reports.
What we're watching: It's easy to imagine a House vote becoming a chip in a larger bargain in exchange for government funding and other must-pass bills.
Go deeper