How to Pass a Farm Bill 101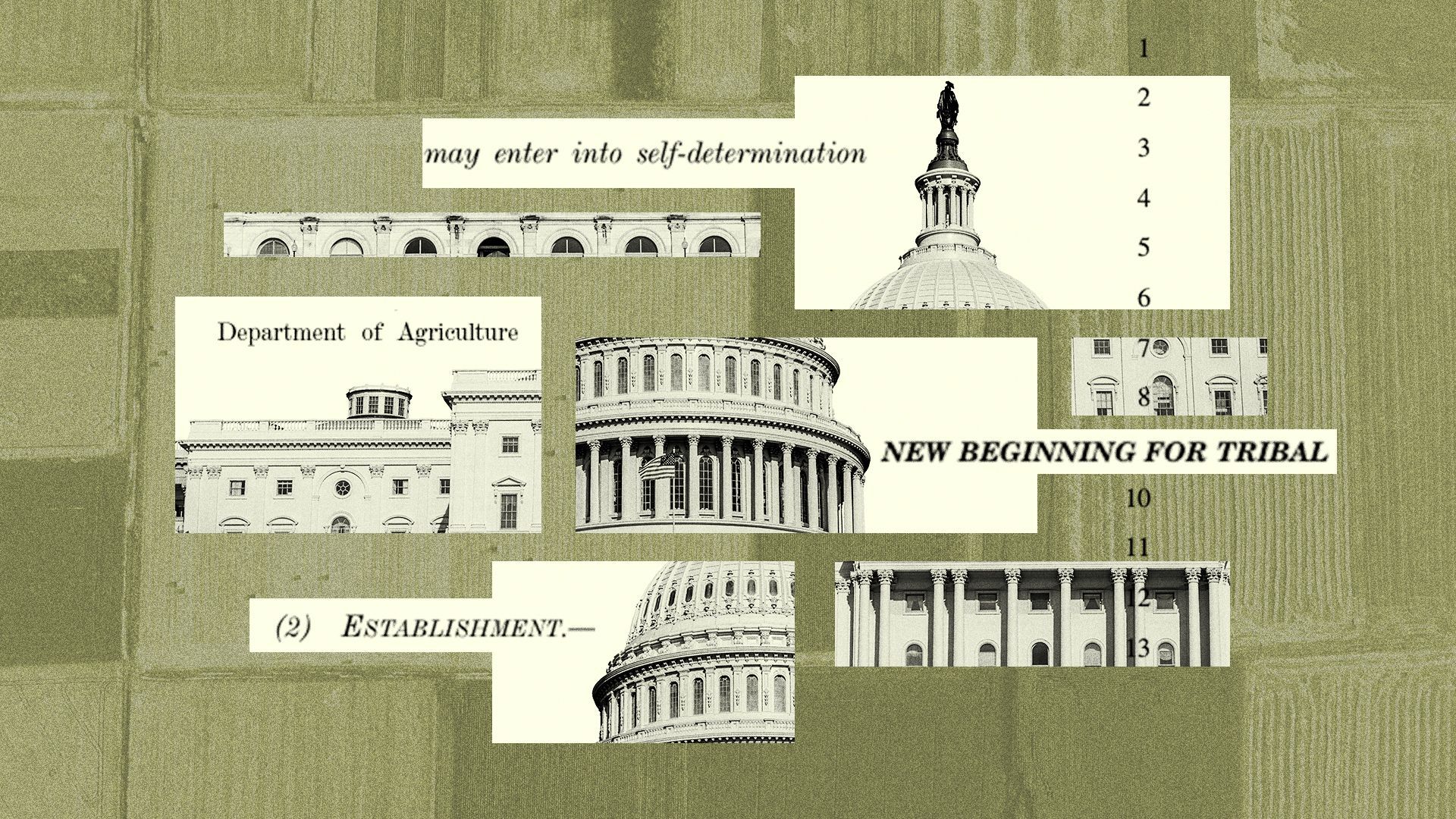 House Ag Committee Republicans are rolling out a farm bill member education effort to deal with an awareness gap facing the priority legislation.
Why it matters: The farm bill is one of several "must-pass" measures threatened by razor-thin margins and fights over climate spending and social programs.
"Unless you're directly connecting provisions of it to production, the consumption, conservation, research, rule development … it can seem like just a nebulous thing off in the corner," Frank Lucas, the committee's longest-serving Republican, told Axios while awaiting an elevator.
Catch up quick: The current farm bill expires Sept. 30, giving Congress little time to ensure popular ag industry safety net programs don't disappear.
Neither chamber's Ag committee has released farm bill text. Members are continuing to hammer out differences over baseline spending and programs like food stamps and climate-centric conservation.
Driving the news: House Republicans have identified a large but simple problem standing in the way of swift passage: Many in their ranks aren't familiar with the farm bill itself.
Ag Republicans estimate more than 200 House lawmakers have never voted on a farm bill, counting members of both parties.
That's created an awareness gap that could impact the urgency toward passing a new bill.
Enter the Republican education effort. A GOP Ag aide told Axios to expect an "exhausting schedule of staff-level briefings, office hours and stakeholder engagement opportunities" about the bill in the coming weeks.
This will include special "regional small groups" with members on and off the Ag committee to share priorities and make sense of individual titles and programs, per a letter that Chair Glenn Thompson sent other congressional offices in June.
These groups will also include "perspectives from members who have been through a farm bill before," according to the letter, which was reviewed by Axios.
The GOP aide also said to expect informational videos, FAQs, one-pagers and "additional communication collateral" on the bill.
Of note: The bill is likely to deal with the same fights over conservative floor amendments that have bogged down the annual military authorization and federal spending bills.
"Some of the farm bill is baked [in] because of the negotiations on the debt ceiling, but I would expect members to bring amendments and they'll be robust, and we'll see what happens," Florida's Byron Donalds told Axios.
Yes, but: Lucas remains optimistic that naysayers of either party won't be able to stop legislation that has a long-standing tradition of eventual compromise.
"The farm bill is always a challenge because, remember, I have my friends on the left who don't want to spend any money on folks out in the countryside, and my friends on the right who don't want to spend any money on anybody on any occasion for any reason," he said.
"It's always that majority of Republicans and Democrats — the middle, so to speak — that passes farm bills."
What we're watching: an ongoing back-and-forth with CBO over the pace that it's providing estimates to Congress on farm bill programs.
Go deeper