Breakthrough's Nunes dispenses hard truths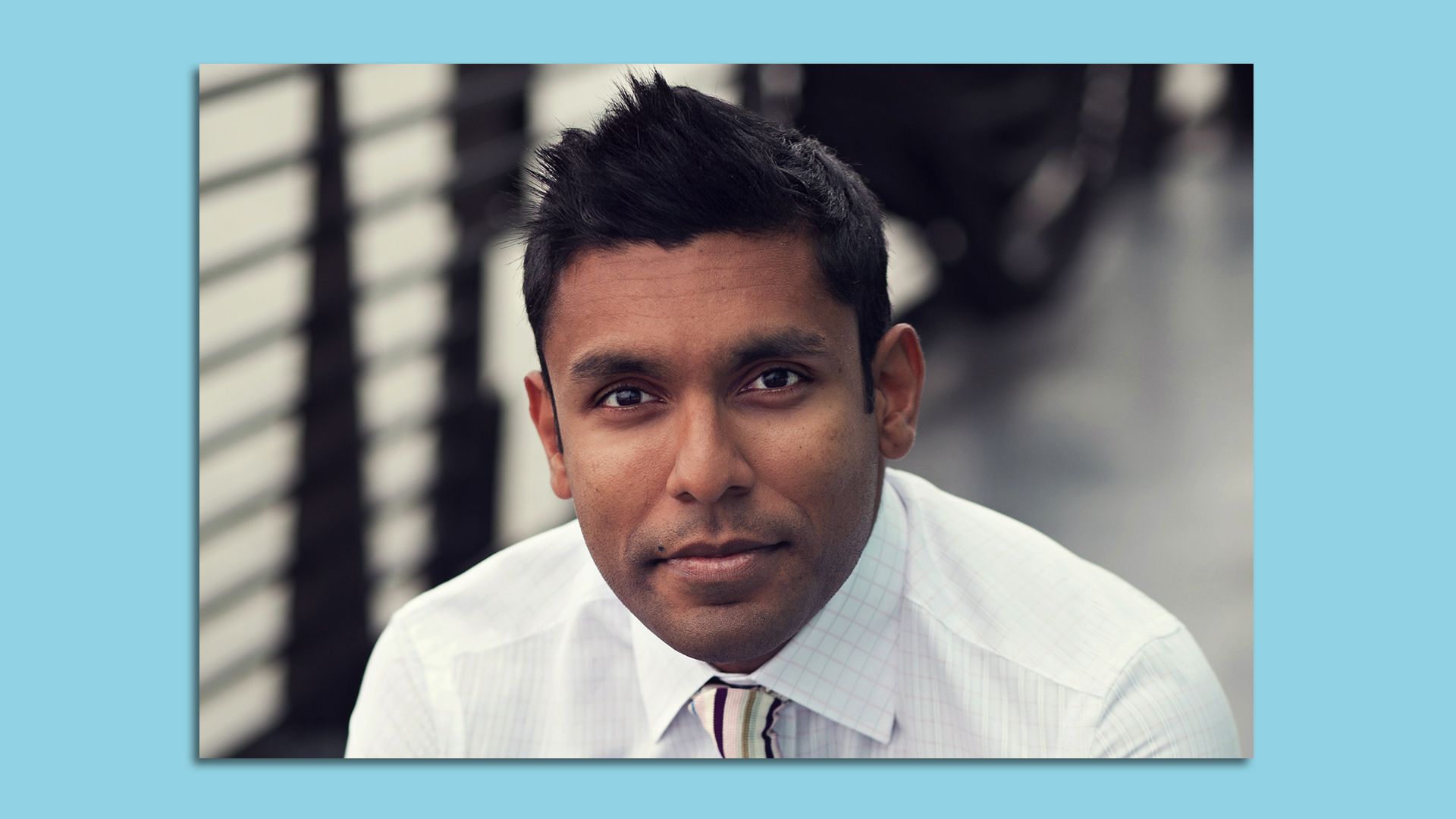 Ashley Nunes, director of federal climate and energy policy at the Breakthrough Institute, is one of D.C.'s must-watch electrification contrarians.
Why he matters: Nunes' work — he's also a senior research associate at Harvard Law School — highlights how the energy transition is filled with hard truths.
An "ecomodernist" think tank founded in 2007, the institute is optimistic about climate policy-via-tech innovation. It advocates against more traditional environmentalists — sometimes picking fights with activists such as climate advocate Bill McKibben.
The institute launched its D.C. office only a year ago. Yet its willingness to critique environmentalists has led to Nunes and BTI founder Ted Nordhaus popping up as witnesses in the GOP-controlled House.
At the same time, Breakthrough's "just build things" approach to the energy transition has helped the think tank win plaudits from centrist thinkers and some in Democratic circles.
Ashley recently talked over coffee at Ebenezers about BTI.
On climate policy: "It's not just about reducing emissions using government spending. It's about maximizing emissions reductions for every dollar."
One way to do that, in Nunes' view, is permitting changes. He likes White House climate czar John Podesta's call for speedier permits to achieve a faster renewables build-out.
"John Podesta is absolutely correct in that we do need to start building," he said. "Particularly if this administration wants to see the magnitude of the emissions reductions it has promised using the Inflation Reduction Act."
On transmission: Nunes sees a net positive in building a lot more transmission projects quickly — even if some fossil-powered electricity stands to benefit.
"I think that for many people, particularly on the left, being obstructionist when it comes to saying 'Well, we can only have a transmission line if it only carries renewable power' versus electricity that comes from fossil fuels isn't a pragmatic policy moving forward, if what you care about is reducing emissions in as little time as possible."
On nuclear: "There is no better source of carbon-free energy for every dollar of spending than nuclear power."
On EVs: "The general narrative for electrification is you have zero tailpipe emissions, and by virtue of zero tailpipe emissions you get a better deal. And that's true … but it's not the whole truth."
Nunes has urged Congress to pare back consumer EV subsidies so they count toward purchasing only vehicles that replace gas-powered cars and for a DARPA-level program to push industry toward making more efficient EVs.
Go deeper