How one IRA player sees the law now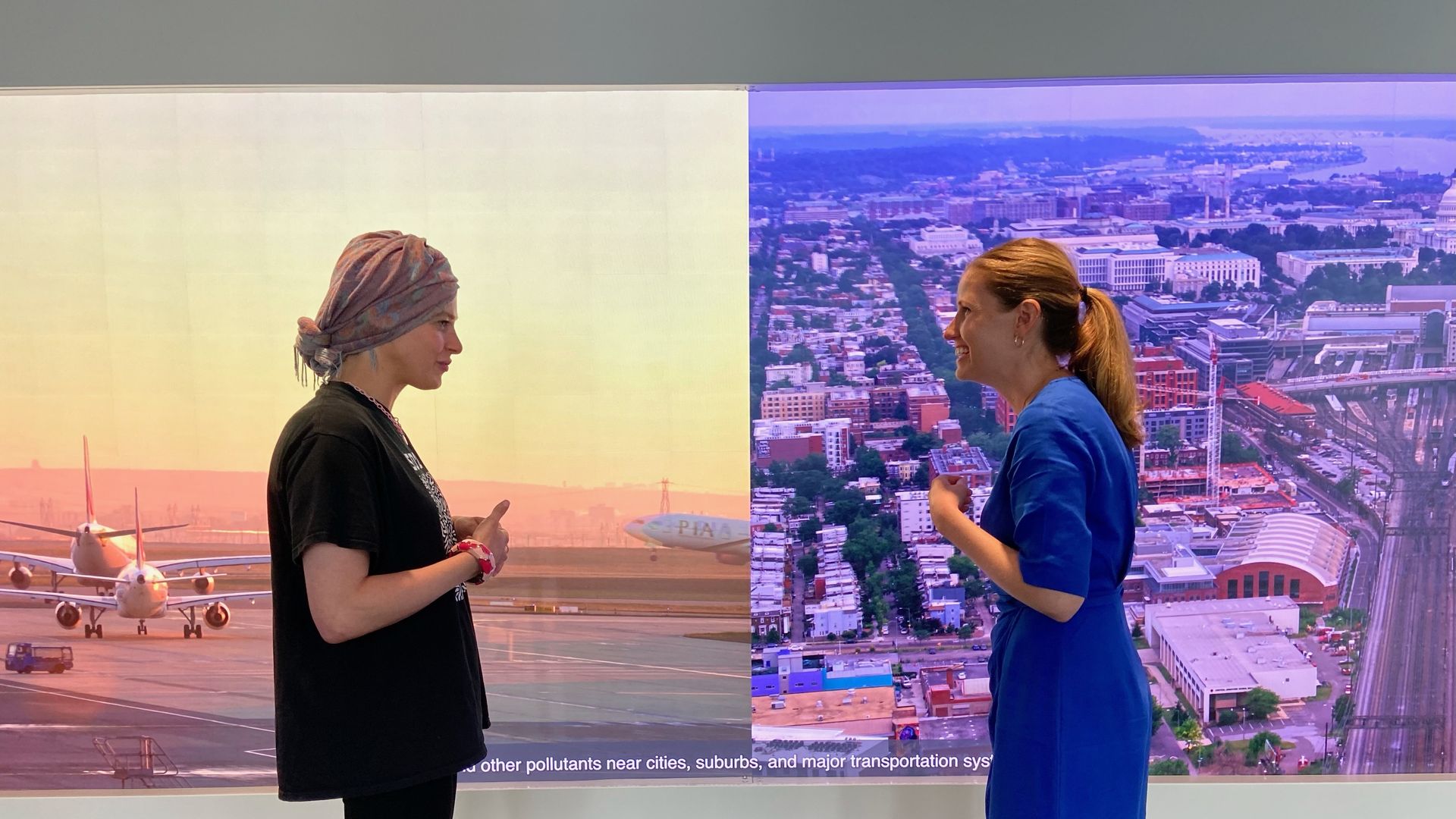 Abigail Wulf, director of critical minerals strategy at SAFE, wants you to know the IRA isn't just a climate law — it's a national security strategy.
Why she matters: Wulf helped advise Sen. Joe Manchin's office on the battery mineral sourcing requirements in the IRA's consumer electric vehicle purchase benefit.
Her goal was to make the program an industrial policy response to China's supply chain dominance in the energy tech space.
What SAFE is: An energy security policy shop that blends military thinking with advocacy to curtail oil and gas dependence due to the security risks posed by reliance on imports and climate change.
Wulf is director of the Center for Critical Minerals Strategy at SAFE, once known as Securing America's Future Energy. A former journalist who worked at NASA and the American Geosciences Institute, she's now a key D.C. thought leader on battery supply chain policy.
Abby and I swapped thoughts about the IRA and energy security after a trip to see NASA's cool planet and climate visualization exhibit. Here are highlights:
🧮 Calculating risk: Wulf said she was one of the voices who counseled Manchin's office on developing his EV mineral sourcing language, a provision that's limited how many cars can qualify for a consumer purchase benefit.
"When Manchin's staff came to us and asked us, 'What is an actual ramp? What's it going to look like to build in a reasonable sourcing requirement? ... We immediately knew that minerals processing was the biggest choke-point to overcome."
🥹 Liking what you see: Wulf, unlike Manchin, is a fan of how the Biden administration is implementing the sourcing credit as it's coupled with IRA incentives that can build a new supply chain.
"When we talk to the private sector and the things they need, that's what the Biden administration and Congress have given them," she said. "I think that as an unplanned market-based economy, there are only certain things we can do."
👀 Eyes on definitions: Despite those plaudits, there is one big IRA implementation item Wulf is watching: how Treasury actually defines "foreign entity of concern" for the EV consumer benefit.
Wulf believes the longer that Treasury is silent, the longer industry will take to spend money on building things so more cars can qualify.
"Until you get that final guidance, you're not going to be able to see the release of capital."
💸 Coons' critical cash: Wulf added that she thinks a bill deserving more attention is Sen. Chris Coons' legislation that would create a financing company to fund domestic industrial projects.
"We can be funding and buying shares in some of these [U.S.-based] companies to help them scale up and finance faster," she said.
Go deeper