Carbon tariffs could be a winner for both parties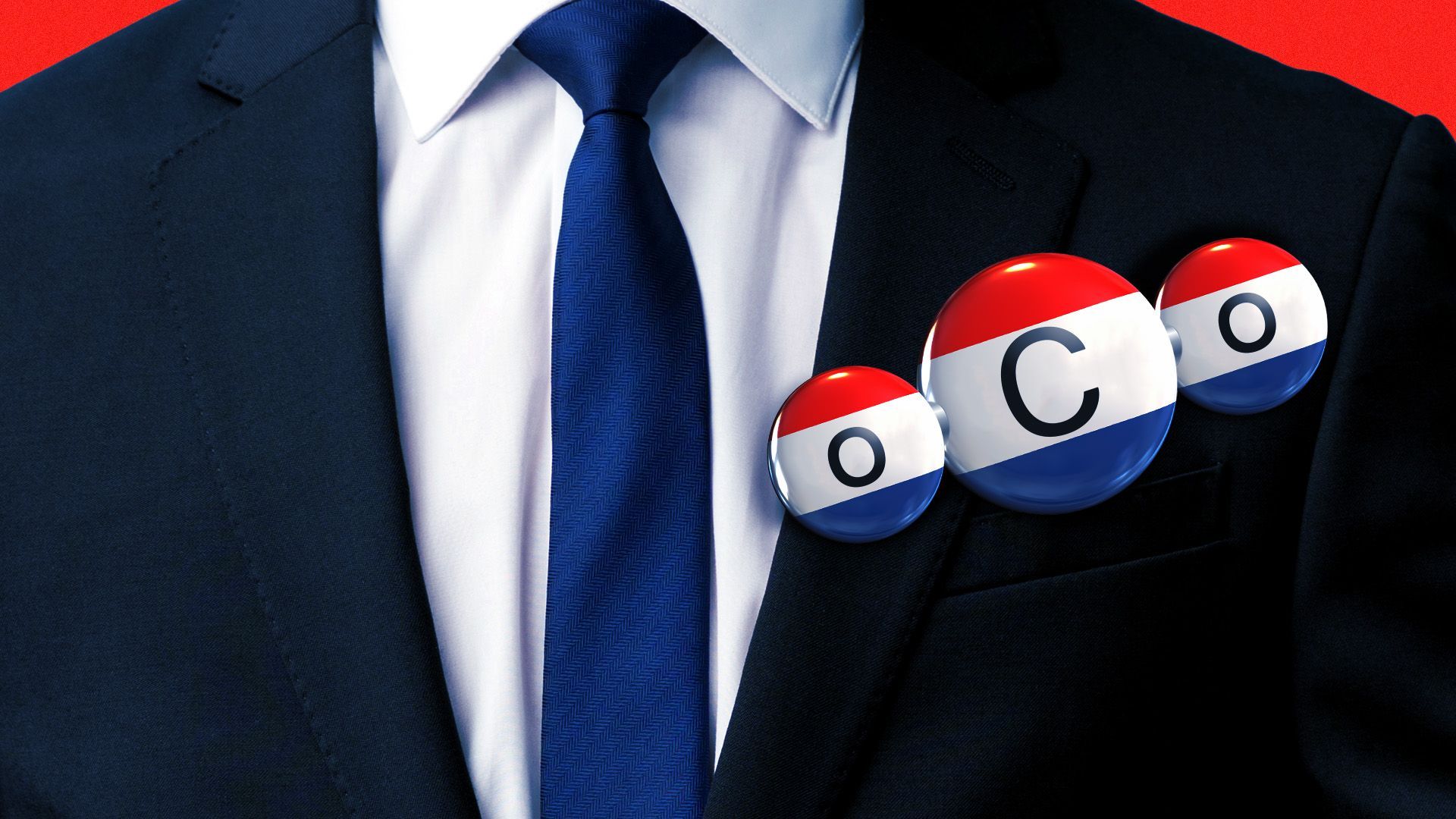 Carbon tariffs could be good long-term politics — for both parties — in the new age of protectionist trade policy.
Why it matters: Taxing carbon-intensive imports appears to fit the "Bidenomics" messaging used to ramp up President Biden's 2024 campaign because it has potential to help heavily unionized domestic industries — and ding China.
"There's a narrative for the administration that works politically here, which is that we are finally going to put the screws to China on … carbon-intensive goods," said Paul Bledsoe, a strategic adviser at the Progressive Policy Institute.
For Republicans, the policy is an opportunity to go after Chinese imports and continue aggressive tariff-based trade policies pursued by the Trump administration.
What they're saying: Senate Finance Chair Ron Wyden noted that carbon tariffs were an issue for Biden in 2020, particularly in swing states like Pennsylvania.
"The Biden campaign asked me to step in and try to lay out what our Finance position was," he told Nick. "Done right, this is a big opportunity for both workers and innovation and America's place in the global economy."
Biden told the United Steelworkers in 2020 that his administration would "impose carbon adjustment fees or quotas on carbon-intensive goods from countries that are failing to meet their climate and environmental obligations."
Zoom in: The test case will be the Global Arrangement on Sustainable Steel and Aluminum that the U.S. is negotiating with the EU.
The Biden administration wants to form a "carbon club" with Europe, in which the two blocs agree to put tariffs on emissions-heavy steel and aluminum goods imported from elsewhere.
Those talks, set to wrap up in October, will likely become more relevant on the Hill soon.
The USW and the steel industry are key supporters of the global arrangement talks, both as a way to address the international steel glut and promote cleaner U.S. producers.
"U.S. workers and their employers should not face dirty, non-market-economy, unfairly priced steel when our companies have invested time and money to reduce their emissions," Roy Houseman, USW legislative director, told lawmakers in June.
Of note: Third Way released polling that found that Americans aren't familiar with carbon border adjustments but most are supportive when they hear about the concept.
The group found swing voters were moved by messaging that pitches carbon tariffs as a way to promote U.S. industry and hold foreign polluters, namely China and Russia, accountable.
Yes, but: Policy consensus in Congress is elusive, and the EU has reportedly rejected the U.S. carbon club proposal.
Our thought bubble: Technocratic trade policy isn't going to be a primary tenet of Biden's campaign, but carbon tariffs could appeal to both climate advocates and organized labor.
"The market is demanding decarbonization. There's a cost to that," Kevin Dempsey, CEO of the American Iron and Steel Institute, told Nick. "The risk is, frankly, if we don't create a GHG intensity-based tariff system, all of this progress that's been happening in the U.S. could be undermined."
Go deeper