Reframing the transmission debate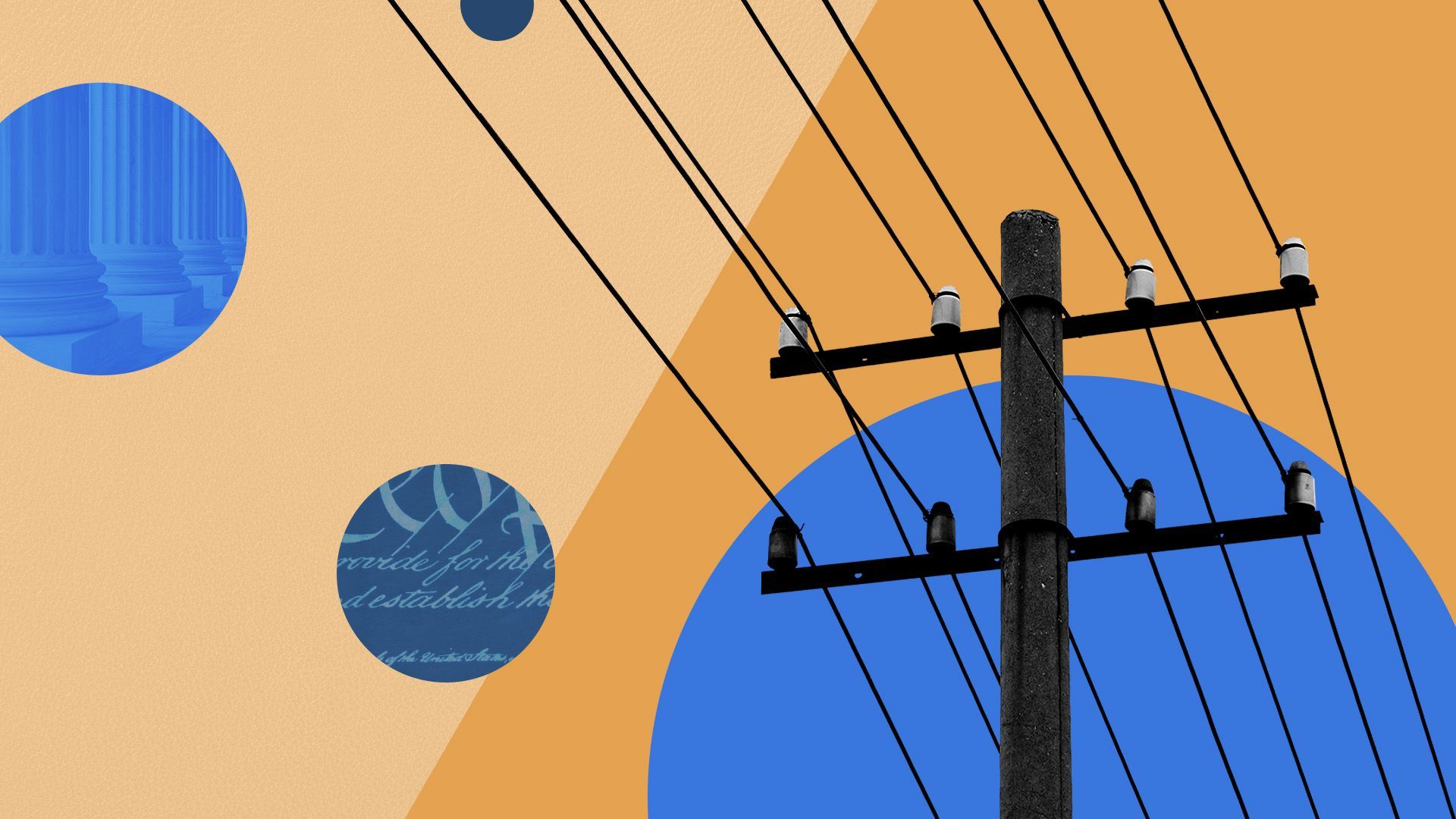 Democrats are looking to make a new argument about power grid reliability to help get a transmission deal done this Congress.
Why it matters: Democrats want to build big power lines to fully deploy the Inflation Reduction Act's renewable subsidies. But Republicans don't want to overhaul transmission planning and siting if they see it as benefiting President Biden's signature climate law.
"It can't just be about making the IRA successful," Sen. Martin Heinrich told Axios. "It has to be, what are you bringing to the table for their [GOP] constituents?"
Driving the news: That dynamic filtered through this morning's permitting hearing in the Senate Energy and Natural Resources Committee, a final attempt to show progress before Congress heads out for August.
"Any changes to laws governing transmission must actually address electric reliability," said ranking member John Barrasso. "Congress should not try to force electric customers in rural inland states … to subsidize ill-conceived policies of coastal states."
Barrasso also pointed to another issue Republicans see as key to reliability: preventing "premature retirement of coal, natural gas and nuclear power plants."
Sen. John Hickenlooper has tried to frame the BIG WIRES Act — the transmission proposal that nearly made it into the debt ceiling deal — in reliability terms.
The pitch, Hickenlooper said at the hearing, is to set a minimum level of transmission capacity between the nation's fractured grid regions to support "reliability and the ability to deal with extreme weather events."
Zoom in: ENR Chair Joe Manchin, meanwhile, has focused on shoring up the Federal Energy Regulatory Commission's existing authority over "national interest" transmission lines and ensuring that the costs of big lines are distributed to those who benefit from them.
FERC is also expected to move forward on a grid connection rule at a meeting Thursday. But it probably won't do much in the near term to change thorny siting and cost-allocation procedures.
That's despite recent prodding from Senate Majority Leader Chuck Schumer.
Yes, but: The real hurdle to legislative progress on transmission might be House procedure.
At a National Press Club event Wednesday, Rep. John Curtis predicted a "struggle" to get BIG WIRES and other Democratic permitting bills to a vote because they'll first have to go through House committees.
That's a result of GOP rancor over regular order and omnibus packages.
"In the debt ceiling increase, there were some changes made to permitting. Every one of those changes had gone through regular order," Curtis said.
Our thought bubble: The Senate isn't much closer to defining what "permitting reform" means.
Manchin spelled out a GOP-friendly framework that includes transmission planning, limits to judicial review of environmental permits, and measures to ensure continued oil and gas leasing on federal lands and waters.
Think of it as a minimum to satisfy a rancorous House and get 60 Senate votes.
Go deeper