FERC's transmission moves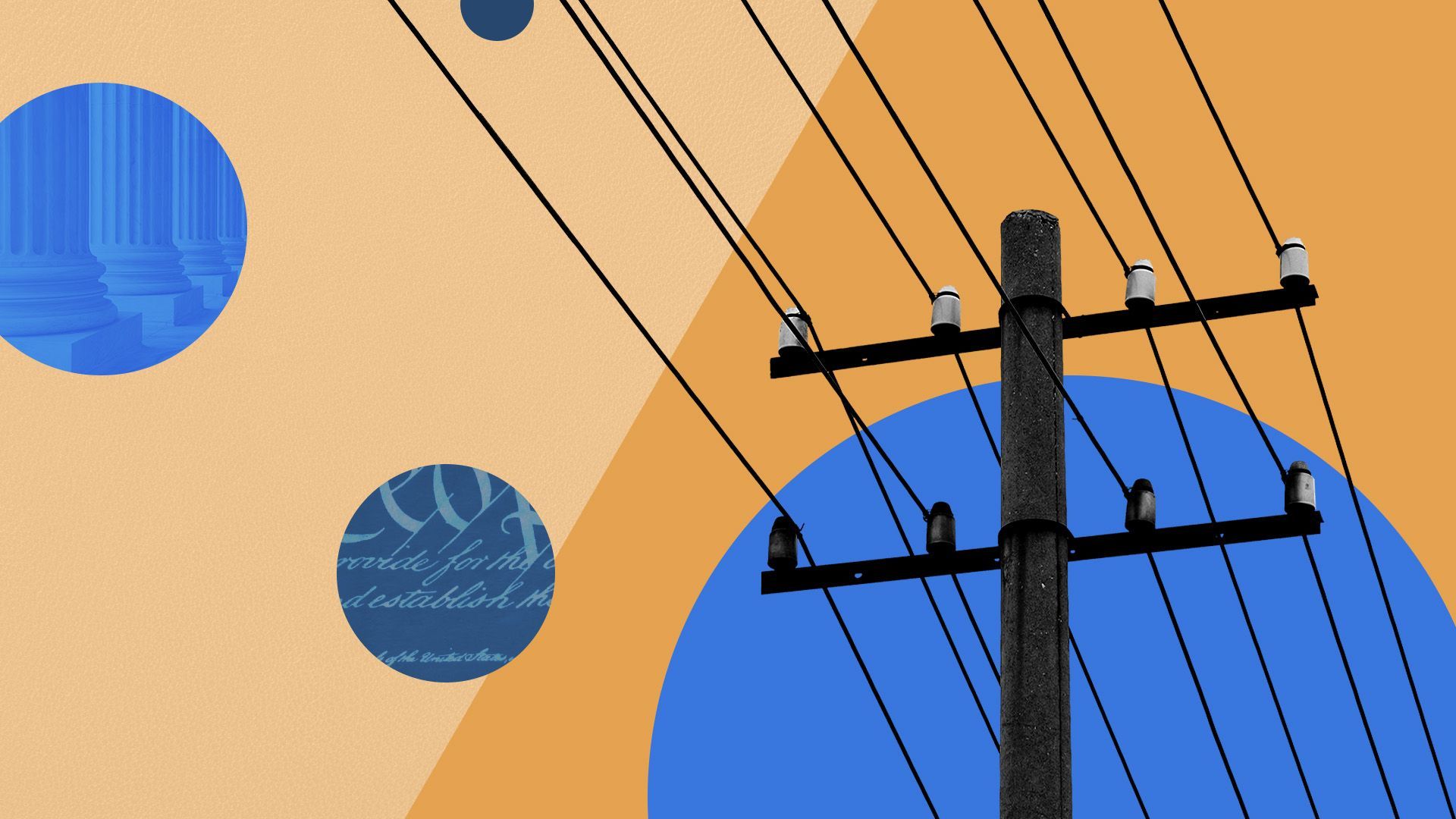 The Federal Energy Regulatory Commission is seeking to make it easier to build transmission and hook power projects up to the grid. But to really speed up renewable energy deployment, lawmakers will likely have to step in, Nick writes.
Why it matters: FERC is a focal point of energy policy in the post-IRA world.
As Congress debates transmission policy, the agency could make strides on its own to get the infrastructure in place to deploy wind and solar projects fueled by IRA subsidies.
Much of the legislative discussion involves "giving FERC an affirmative obligation to address things that they already have the authority to do," Rep. Sean Casten told Nick.
"Congress can help them get through that by giving them an obligation," Casten said. "But I sure wish that they had the ability to lead on their own."
Details: FERC is expected to issue a rulemaking soon overhauling interconnection, the process by which energy projects are scrutinized by grid operators and connected to the system.
Power developers face massive queues as they await studies from grid operators that show how much it will cost — and who pays — to get their projects connected and upgrade power lines.
FERC's initial proposal would aim to ease the backlog by imposing more commercial readiness requirements on interconnection requests — to sideline speculative proposals — and by studying the requests in groups.
FERC is also working on two other rules that would require more planning for siting and allocating costs of regional transmission lines and implement new "backstop" powers that Congress gave the commission in the bipartisan infrastructure law.
"Collectively, these measures will represent the commission's most significant action to promote the development of needed electric transmission in at least a generation," FERC Chair Willie Phillips told House lawmakers last month.
Yes, but: The final interconnection rule isn't likely to fully fix the backlog.
For instance, it probably won't address cost sharing arrangements for "deep upgrades" to the network, meaning developers could still get saddled with large bills for power lines, said Devin Hartman, director of energy and environmental Policy at the R Street Institute.
Renewables developers — and companies who buy their power — are also wary of imposing too many requirements on interconnection requests early in the process.
"There's a balancing act to make sure that all the demonstrations of commercial readiness actually meet the reality of project development," said Elise Caplan, vice president of regulatory affairs at ACORE. "I think we'll see that in the final rule being addressed."
The rule could "get rid of what you might call the unforced errors," said Tom Rutigliano of NRDC's sustainable FERC project. But, he added, "until we see real transmission planning … there's a limit to how much you can fix."
Our thought bubble: That illustrates why Democrats are still going to push for legislation, particularly since FERC isn't likely to address interregional transmission — the biggest long-distance lines — in the near term.
What to watch: If Congress doesn't move another permitting bill, much depends on the fight to confirm a fifth FERC commissioner.
The commission has been operating under a 2–2 partisan split since Sen. Joe Manchin sank the renomination of former Chair Richard Glick.
"The inaction on confirmation and the politicization of those appointments, I think, have created an agency that is politically a little bit afraid of its own shadow, which is how you preserve the status quo," Casten said.
The White House didn't immediately respond to a request for a comment on a FERC nomination.
Go deeper