Manchin keeps racking up energy wins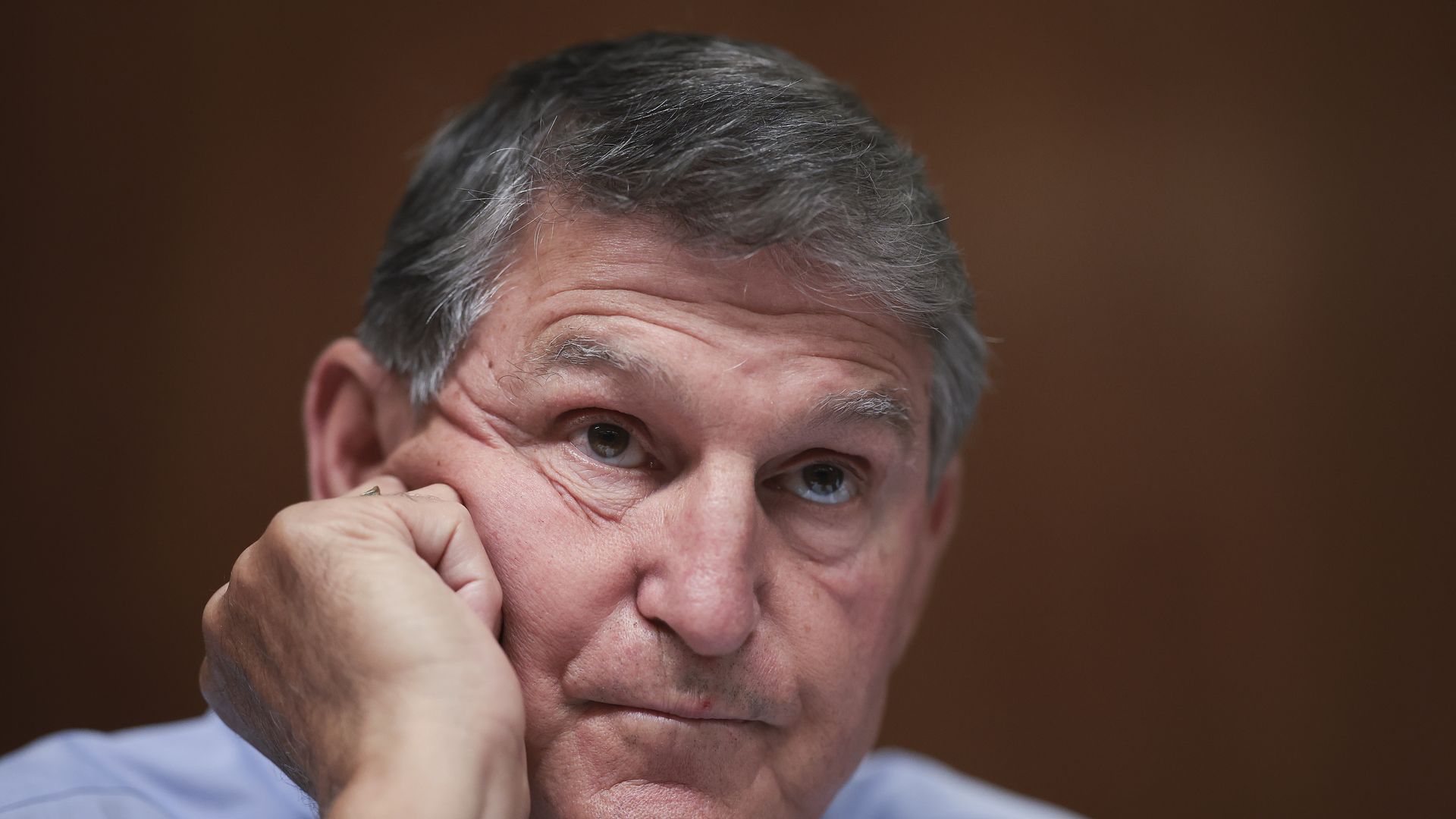 Sen. Joe Manchin keeps racking up minor energy policy wins in appropriations.
Why it matters: Manchin's got leverage with his colleagues — and he's using it to try and direct IRA and infrastructure law implementation to his liking.
Driving the news: Manchin got several amendments added to the report for the energy-water spending bill to clarify congressional intent of programs established by the IRA and IIJA.
One would note that the committee is "concerned" that the Energy Department is imposing too many requirements on battery recycling and materials grants under the IIJA.
Another would direct DOE to consider financing emissions control retrofits for coal and natural gas power plants under the IRA's new Energy Infrastructure Reinvestment program.
Manchin also scored amendments directing DOE to make its hydrogen hub selections by the end of this year and to model newer modes of hydrogen production — including coal mine methane.
In the transportation spending bill report, Manchin added language to clarify that the Charging and Fueling Infrastructure Grant Program from the IIJA should include technologies like hydrogen and natural gas — not just electric vehicles.
All of this comes on top of his wins on gas stoves and hydrogen in the financial services spending bill.
The big picture: None of the report language has the force of law. But agencies generally listen to appropriators, making this a good venue for Manchin to air his implementation grievances.
What they're saying: "Both the Bipartisan Infrastructure Law and the Inflation Reduction Act were intended to shore up American energy production and will do just that if they're implemented properly. Sen. Manchin has and will continue to use every avenue available to ensure the administration does just that," Manchin spokesperson Sam Runyon told Axios.
Go deeper