Manchin gets gas stove, hydrogen provisions with spending bill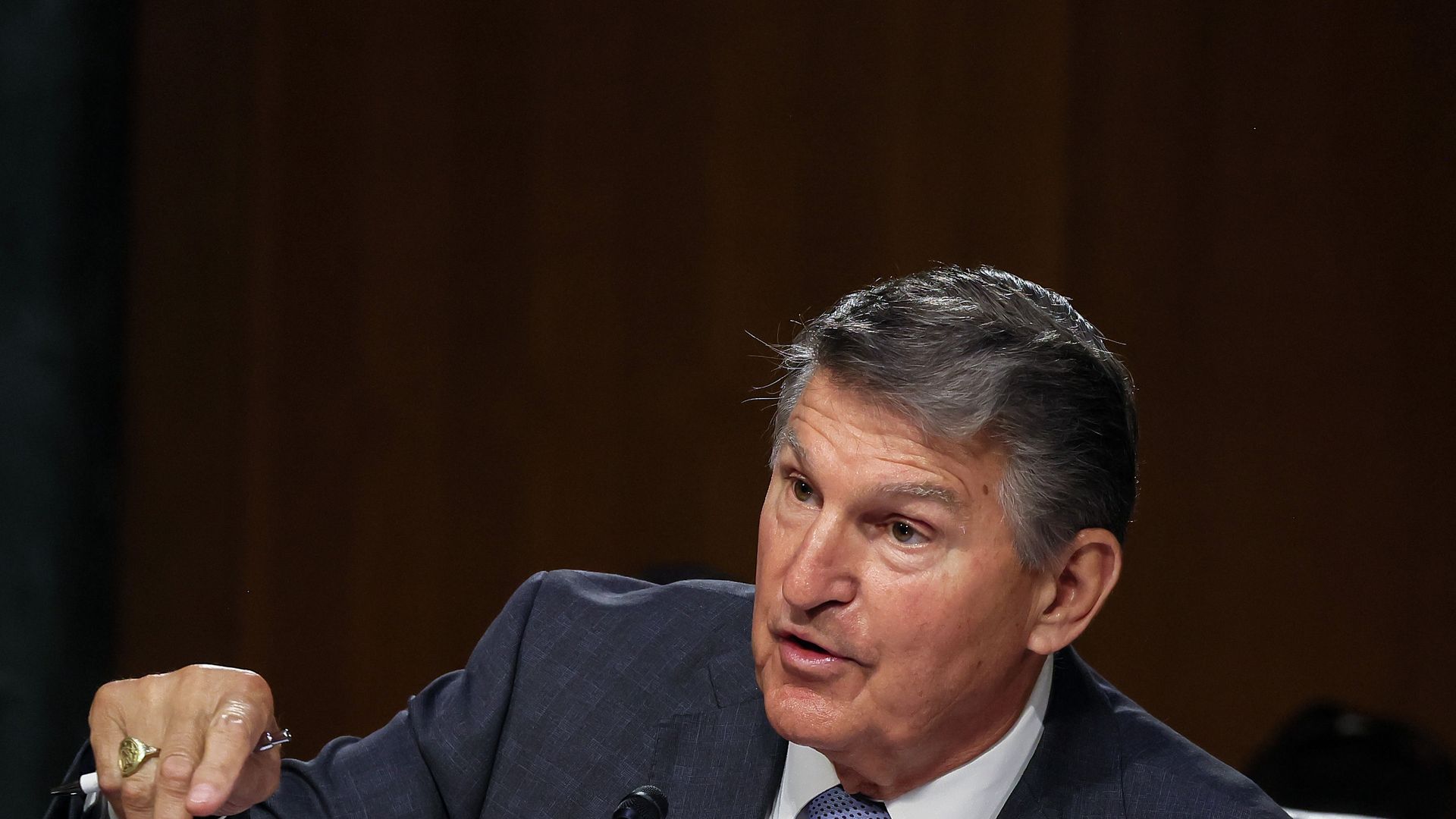 Sen. Joe Manchin got a provision added into an Appropriations Committee-approved bill that would stop a safety agency from banning gas stoves.
He also won inclusion of language to a committee report questioning the legality of the Treasury Department's hydrogen production tax credit implementation.
Why it matters: It's a potential political victory for Manchin, who's still undecided about a re-election bid and hasn't ruled out challenging Biden for the White House.
Driving the news: A managers' amendment to the Senate appropriations bill for financial services — not made public until late Thursday — was added earlier and voted unanimously out of committee with the Manchin proposals.
One amendment stated no funds may be used by the Consumer Product Safety Commission to "promulgate, implement, administer, or enforce any regulation" that "ban[s] gas stoves as a class of products."
Another added language to the bill report stating the committee "is concerned" that the Treasury Department is "considering imposing additional limitations or restrictions" to the Inflation Reduction Act's hydrogen production tax credit "that are not authorized" under the text of the statute.
Between the lines: The hydrogen report language may prove more consequential in policy terms than the gas stove move, which is a purely political play.
The Biden administration has repeatedly said it isn't seeking to ban gas stoves.
Meanwhile, the fight over the IRA's hydrogen tax credit is real, focused on putting guardrails in front of who can access the credit to avoid excess energy use and a net increase in emissions from the program.
Companies that hoped to benefit from a more accessible credit have opposed the guardrails, saying such limitations were not authorized under statute nor what Congress intended.
With this report language, those critics theoretically would have a fresh piece of evidence to back up claims about congressional intent.
That's true even though report language lacks statutory force — departments and agencies aren't legally bound by it.
Go deeper