Doug Burgum — the energy-centric candidate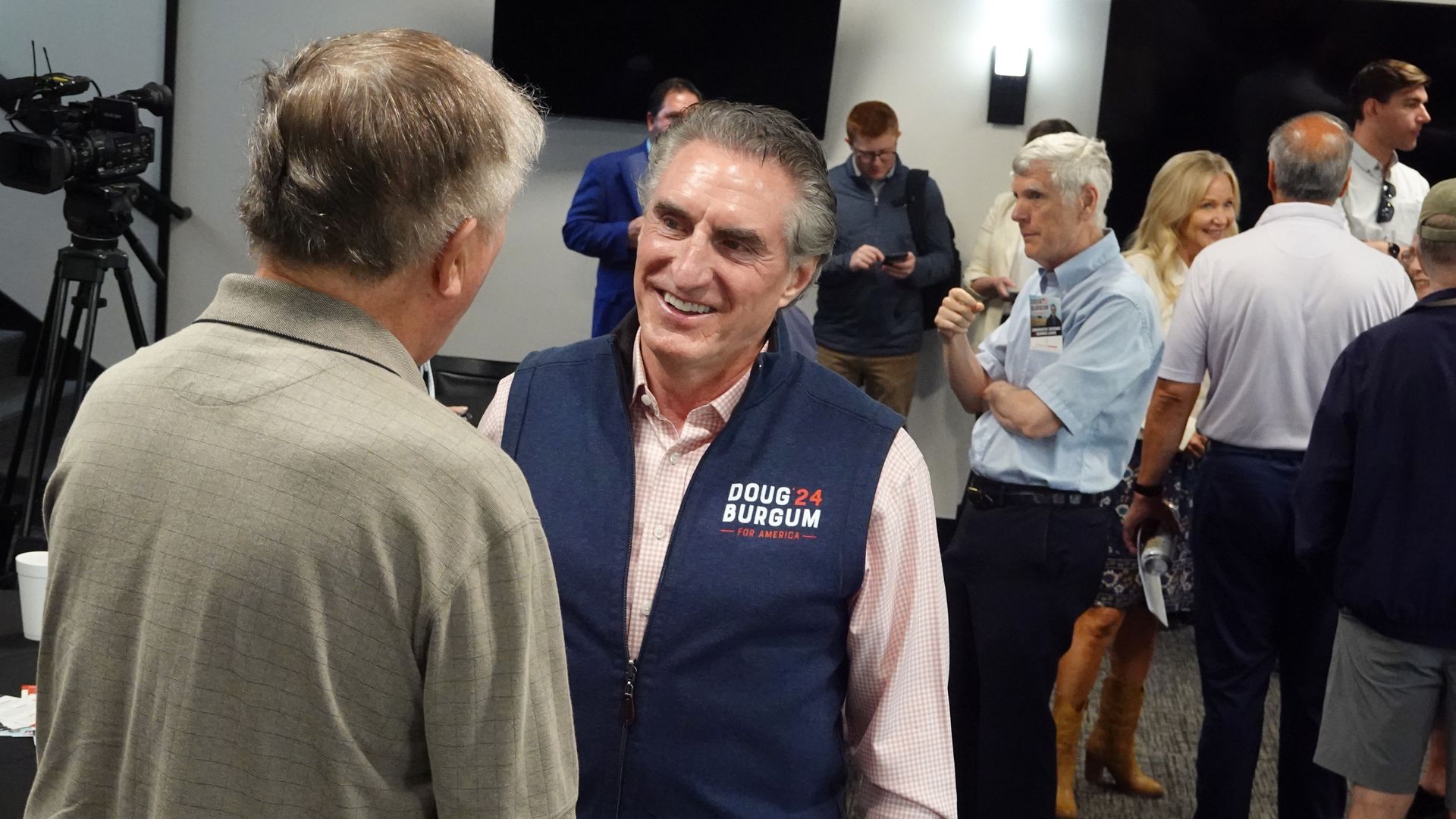 North Dakota Gov. Doug Burgum is running an energy-centric campaign for the 2024 Republican presidential nomination.
Why it matters: Burgum is campaigning on his all-of-the-above approach to energy in his state — including lower-carbon fuel and power generation.
It's a pitch that he hopes can set his dark-horse candidacy apart from far better-known figures like Donald Trump and Ron DeSantis, who have primarily railed against EVs and renewables.
Details: Burgum's efforts to make a name in Iowa and New Hampshire include an ad blitz in Iowa and New Hampshire with a recent $1.2 million buy focused on Biden and fuel imports.
What he's saying: Burgum told Jael that energy is key to the other two planks of his campaign — the economy and national security.
"Right now, we're the only candidate that I know of that's talking about it at every stop," he said.
Burgum spends lots of time on "clean energy," endorsing nuclear power, biofuels, hydrogen fuel and decarbonizing hard-to-abate sectors like steel.
"Low-cost, reliable clean energy, which we make in the U.S. better than anywhere in the world ... this is the thing that allows our economy to thrive," he said.
He also touted his state's efforts to be carbon-neutral by 2030 without new regulations on fossil fuels. His tagline? "Innovation, not regulation."
"When we do good things in North Dakota, good policies, yeah, other people copycat what we do. When people see good ideas being spread, that's a good thing," Burgum said.
What they're saying: "Doug is one of these guys that can explain in detail how you get to net neutral in a producing state like North Dakota," Sen. Kevin Cramer told the Washington Post last month. "I just think he's the kind of voice that can lead in this space as a Republican."
The bottom line: Many GOP voters don't know Burgum. But if he manages to find a way onto a debate stage, his energy focus could help him stand out.
Go deeper