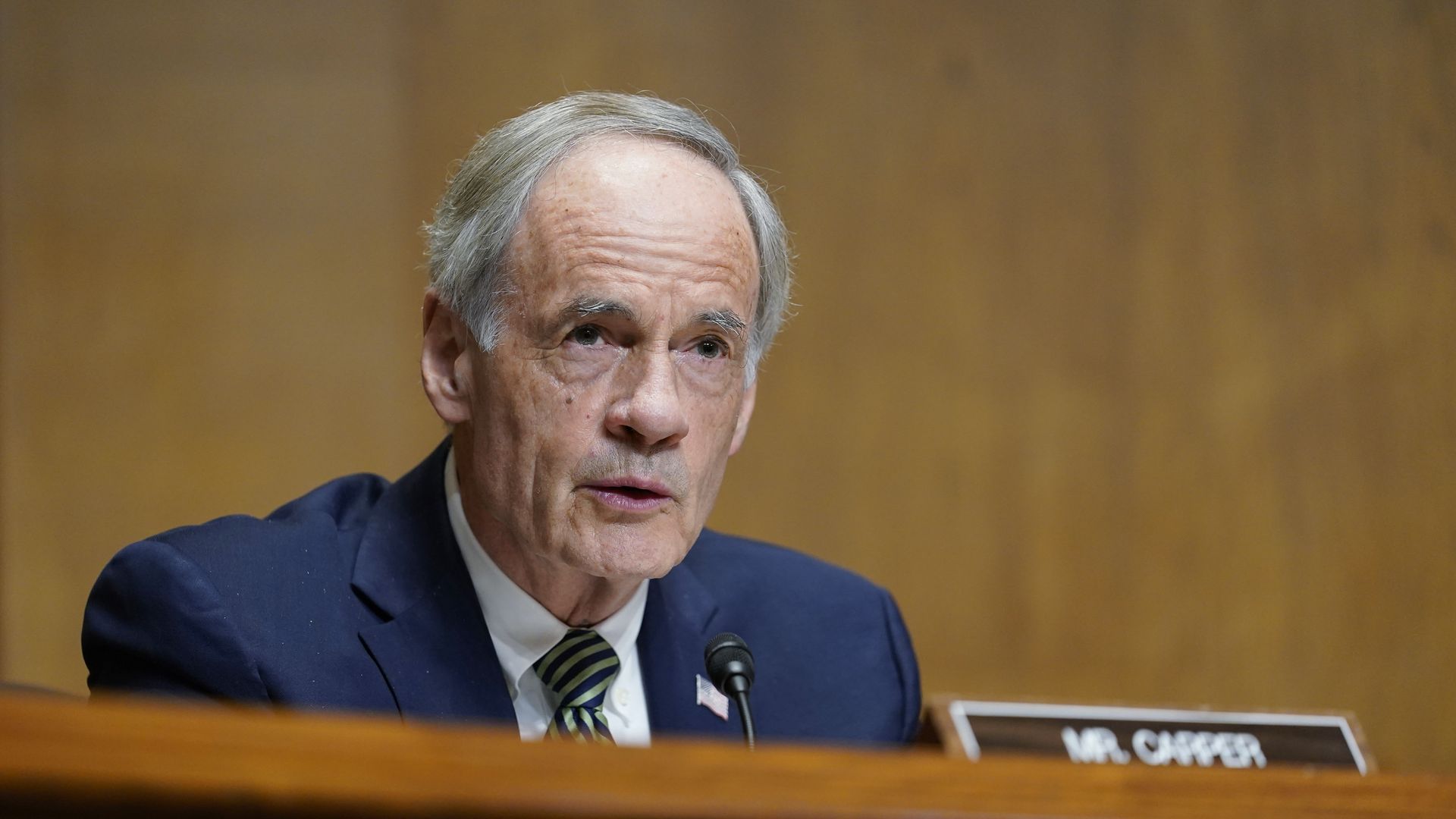 Tom Carper's departure is going to change how Democrats operate on energy and environmental issues.
Why it matters: It's possible that the Inflation Reduction Act would not have happened at all without Carper.
He's the latest Senate Democrat with good relationships across the aisle to depart, joining Ben Cardin, Dianne Feinstein and Debbie Stabenow.
Let's talk implications…
1. Who's next: Rep. Lisa Blunt Rochester is the immediate favorite to take the seat.
She sits on Energy and Commerce and is one of the Hill's top environmental justice advocates.
2. EPW wrangling: Several climate hawks behind Carper could make a bid at helming the committee in 2025, depending on how other chairmanships shake out.
The list includes Sheldon Whitehouse, Jeff Merkley and Ed Markey.
Whitehouse currently leads the Budget Committee, but he said during a press call with green groups yesterday that he's made "no decision" on EPW after Carper leaves.
Merkley and Markey are two of the most progressive members of the Senate and were both among the Democratic "no" votes on Joe Manchin's permitting bill last year.
3. Loss of a dealmaker: Carper was one of a handful of people who kept negotiations on the IRA alive behind the scenes when Manchin pulled out of talks last summer.
He was able to strike a deal with Manchin on a new methane fee — the first-ever federal charge on greenhouse gas emissions.
He's also had a key hand in highway bills, vehicle emissions standards and water legislation.
Go deeper