What industry wants on permits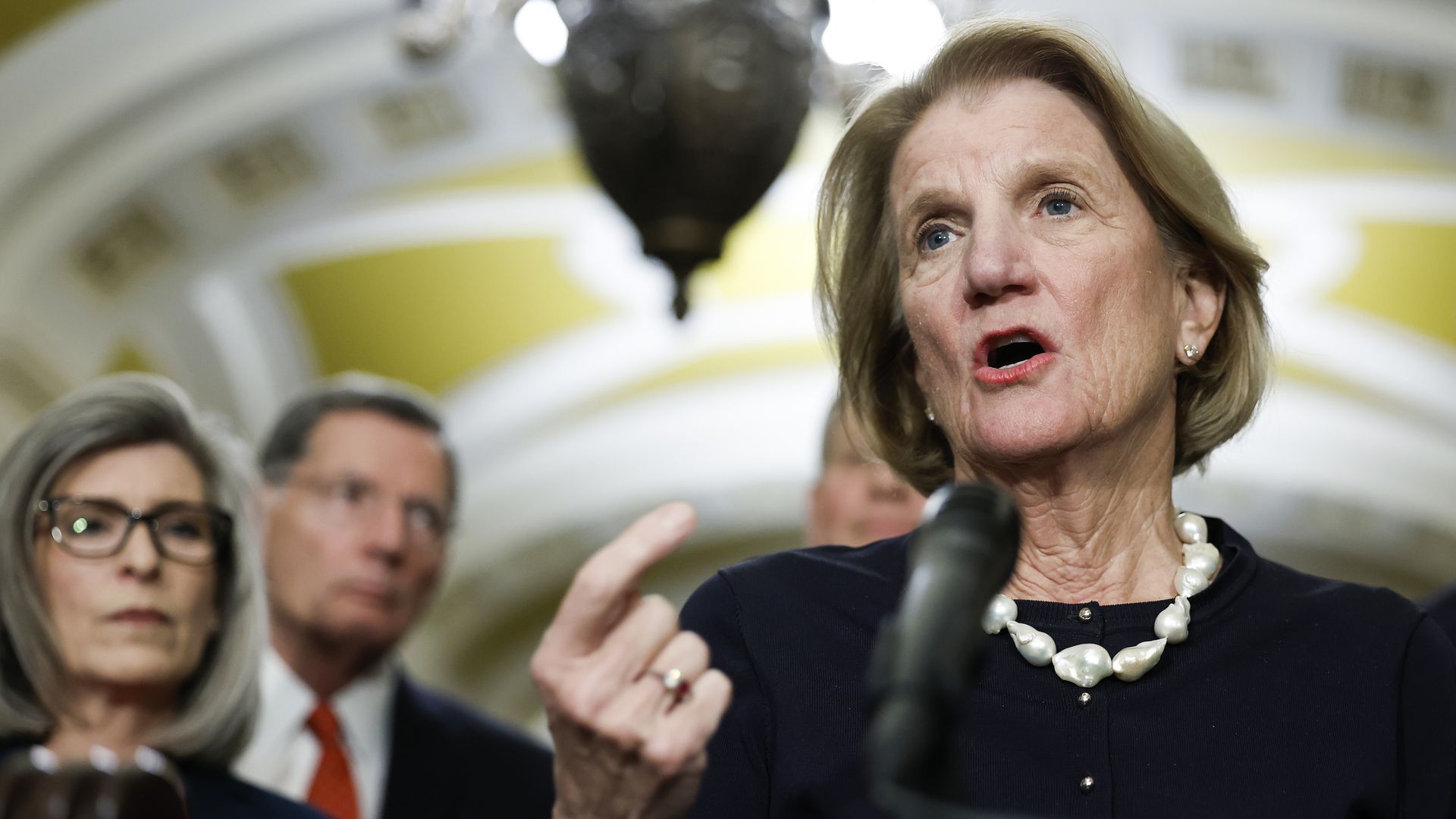 Business lobbyists have descended on Congress to ask for an environmental permits bill. Above all, they want shot clocks.
Why it matters: People throw around the term "permitting reform" ad nauseam, as we noted last week, so it's instructive to zoom in on what the energy industry actually seeks.
Renewable trade groups are playing a big role in the influence blitz, and their alignment with fossil fuel interests could mean agreement on the Hill, too.
Driving the news: The U.S. Chamber of Commerce held an event on permits Monday with lawmakers including Joe Manchin, Tom Carper and Shelley Moore Capito.
Think of it as the hard launch for a lobbying campaign that began with the letter the Chamber put together calling for "legislation to modernize America's permitting processes before the end of the summer."
Two things keep coming up at industry events and conversations with lobbyists: statutory time limits (likely two years) on National Environmental Policy Act reviews and a shot clock for the ensuing litigation from environmentalists, NGOs or competing companies.
"The common enemy across the board is time. The longer that you can stretch out a permit, the more likely it is that the project will not be able to get done," Ross Eisenberg, vice president of federal affairs for the American Chemistry Council, told Axios.
Zoom in: H.R. 1, the House-passed GOP energy bill, would restrict lawsuits to 120 days after a permit is issued. Only those who participated in the public comment process could sue.
During the Chamber event, Capito said she'd like to set the litigation limit at 60 days and mandate "enforceable deadlines" for agencies doing NEPA reviews.
Lawmakers and industry groups would also like to expand which types of projects get a categorical exclusion — essentially a fast-tracked review for projects without significant environmental impacts.
There's some political history here: The Trump administration moved to limit timelines for reviews in its 2020 revamp of NEPA implementation, which has since been overhauled again by President Biden.
The big picture: NEPA is more than 50 years old and not especially detailed. Its implementation is based on decades of agency guidance, congressional tweaks and case law.
"What I think the environmental community is starting to realize is that we're in a building phase," Rep. Scott Peters, one of the lawmakers who spoke at the Chamber event, told Axios.
"The 1970s laws were designed to stop bad ideas, but it's a landscape now that will stop good ideas," he said.
The other side: Rep. Jared Huffman, one of the progressive leads on permitting, called NEPA shot clocks "a dumb idea."
"They're going to actually lead to poor NEPA work and more litigation," he told Axios.
Instead, progressives want to overhaul transmission siting and permitting processes at the Federal Energy Regulatory Commission to help alleviate lengthy queues for renewables waiting to get on the grid.
They say agencies need more money to staff up to work through permits more efficiently.
What's next: Manchin said at the Chamber event that he plans to reintroduce his permits bill from last year, and his committee — Energy and Natural Resources — will hold a permitting hearing May 11.
EPW is also planning a hearing on April 26, per Capito.
What we're watching: You've probably heard by now that Kevin McCarthy and House Republicans want to add the permitting-related portions of H.R. 1 to a debt ceiling deal.
"I would be all for that," Capito told Axios when asked about a permits-debt ceiling combo. "I think it would be difficult, but I wouldn't want to rule anything out."
Count us skeptical. Democrats reject the idea out of hand, and some Republicans are reportedly aiming to repeal climate provisions of the IRA in debt ceiling talks — an even bigger nonstarter.
Go deeper