EPA's bottleneck politics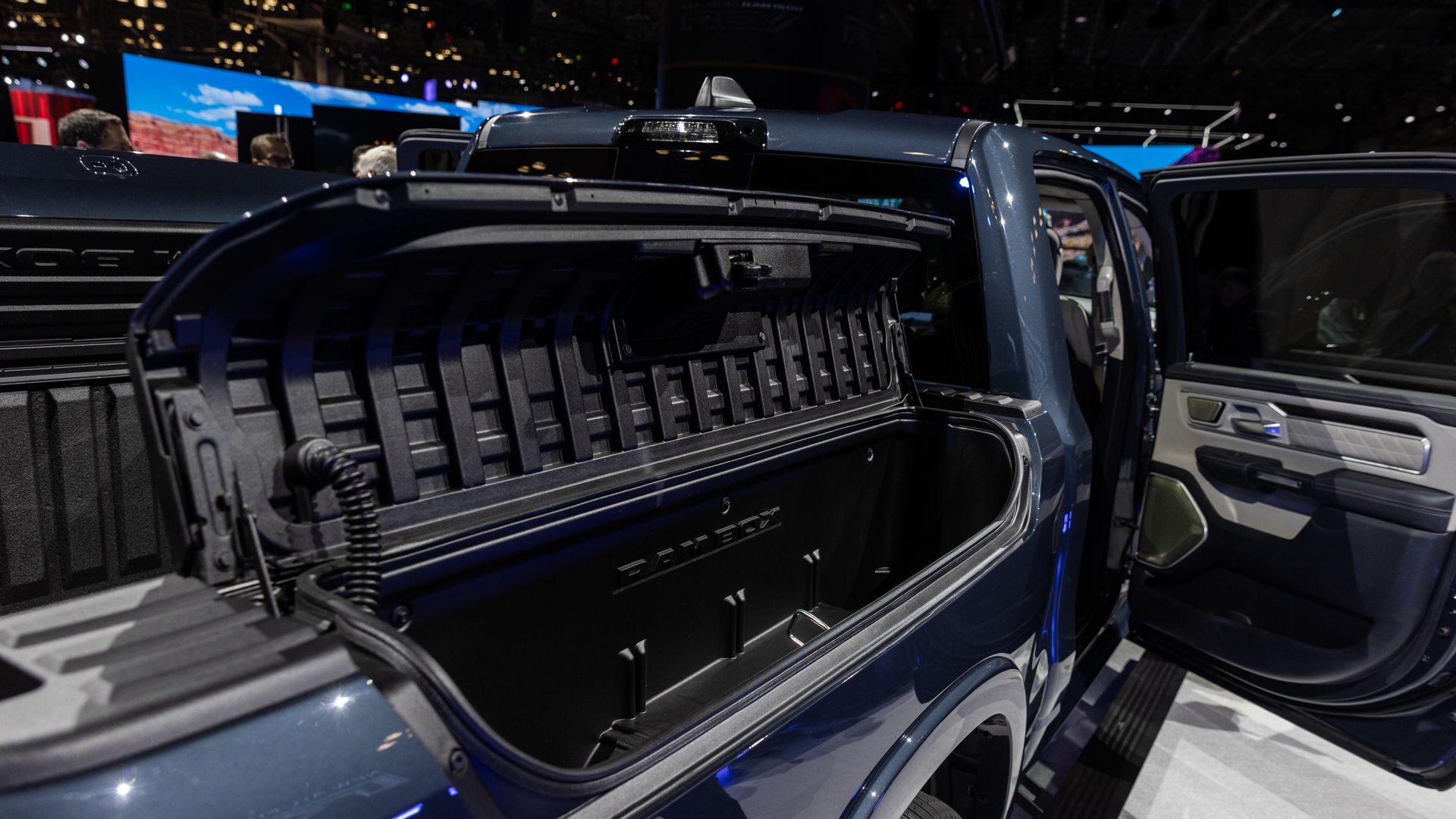 EPA's new clean-cars rules came with a bullish view from the Biden administration on future EV supply chain bottlenecks.
Why it matters: Get ready for an intense spotlight on President Biden's plans to source raw materials for EVs.
EPA's regulatory analysis released with the rule didn't discuss what happens if China-linked supplies are off the table for autos — something Joe Manchin and the GOP deeply want to see happen.
The agency is jumping into the electric car conversation as Congress was already set to scrutinize the Biden administration rollout of the IRA's expanded consumer EV tax credit.
Catch up quick: The agency has proposed tighter emissions standards for cars, SUVs, pickups and heavy-duty vehicles for model years 2027-2032.
This would effectively require far more EVs in the marketplace, as well as more fuel-efficient gas models, Axios' Ben Geman explained in our Generate newsletter.
Driving the news: The EPA's analysis takes a rosy outlook on potential supply chain pitfalls in the EV sector (it starts on pg. 193 of this long document).
EPA's analysis relied on existing commodity price projections and estimates by other entities, including the IEA.
Supplies of lithium chemicals for batteries are "not expected" to face any "critical long-term shortage" according to EPA, which cited expectations lithium prices will "stabilize at or near its historic levels by the mid-2020s."
The agency also believes the IRA and recent infrastructure law will "prove instrumental in meeting incremental needs of the supply chain under the proposed standards," noting in particular the IRA's 10% production tax credit for mining and refining battery minerals.
EPA said its observations altogether "suggest that critical battery mineral supply is likely to be adequate to meet anticipated demand, in some cases by a significant margin."
Manufacturing shouldn't be a major concern, either, per EPA. It said an "analysis of constructed and planned plant capacity for assembly of cells and packs indicates that battery manufacturing capacity does not appear to pose a critical constraint to expected uptake [of EVs]."
What they're saying: "These misguided emissions standards were made without considering the supply chain challenges American automakers are still facing," Shelley Moore Capito, Senate Environment and Public Works' ranking member, said in a statement.
Of note: EPA did identify at least one potential bottleneck that could undermine deployment — the pace of household charging port installation.
The number of ports needed at homes is expected to grow from "under 12 million in 2027 to over 75 million in 2055," per the regulator's documents.
Another nugget: EPA is modeling vast growth in renewable power generation to charge all those EVs.
By 2035, the agency projects non-hydro renewables, namely wind and solar, will make up 46 percent of the generation mix, rising to more than 70 percent by 2050.
The bottom line: Expect EPA's views on the challenges facing EV deployment to become relevant in the political fights over the proposals.
Go deeper