Grijalva dishes on EJ for All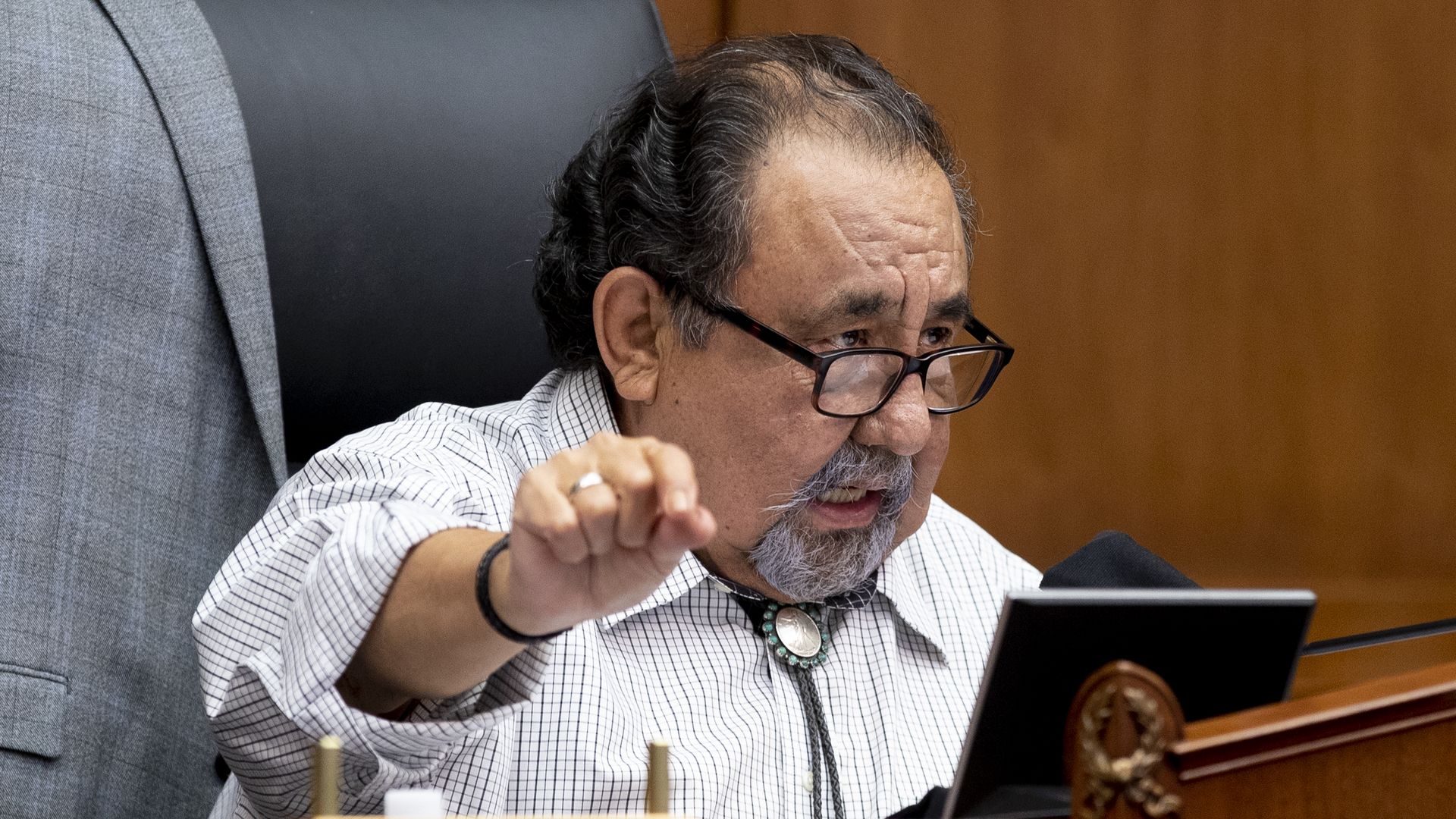 Progressives are preparing to reintroduce a landmark environmental justice bill this week.
Why it matters: Lead sponsor Raul Grijalva sees this as a crucial cog in the progressive fight against a bipartisan permits deal and a way to show contrast with H.R. 1, the sweeping Republican energy package.
Driving the news: Grijalva and Sen. Tammy Duckworth will formally roll out the legislation during a media event with activists Wednesday.
It will be dubbed the "A. Donald McEachin Environmental Justice for All Act," honoring its former cosponsor, who passed away last year.
Grijalva and McEachin spent years consulting with EJ community activists to write the bill, which would strengthen the National Environmental Policy Act and add new EJ provisions to the Civil Rights Act.
It's effectively the opposite of the kind of NEPA changes Republicans are seeking with H.R. 1.
Flashback: When McEachin died last year, Grijalva pushed for a floor vote on EJ For All before Democrats lost control of the House, but it never materialized amid internal disagreements.
Grijalva said that was a "disappointment."
But, he told Axios, "I think the relevancy of EJ for All is as strong, if not stronger, because of the contrast coming with H.R. 1."
Talking about environmental justice is good politics for Democrats because it puts "a human face on the discussions that we're having about H.R. 1," Grijalva said.
"When you deal in abstracts, human faces become abstracts," Grijalva said of discussions about shortening project review timelines and limiting NEPA lawsuits.
What we're watching: Grijalva and other progressives are planning a separate permitting counterproposal, as Axios reported this month.
As for moderates hoping to strike a deal that includes measures to speed deployment of transmission lines, Grijalva said they're missing the point.
"An off-ramp on transmission, that can be discussed, but that's not the discussion that's going on," he said.
"If we were talking about permitting reform, then we'd be talking about resources, not just undoing, waving and deregulating things," he added.
Of note: Grijalva said he's set to have a conference call soon with CEQ Chair Brenda Mallory.
One point he plans to raise: The Biden administration has money from the IRA at its disposal to shorten project permitting timelines — without changing NEPA.
Go deeper