What's in the new GOP energy bill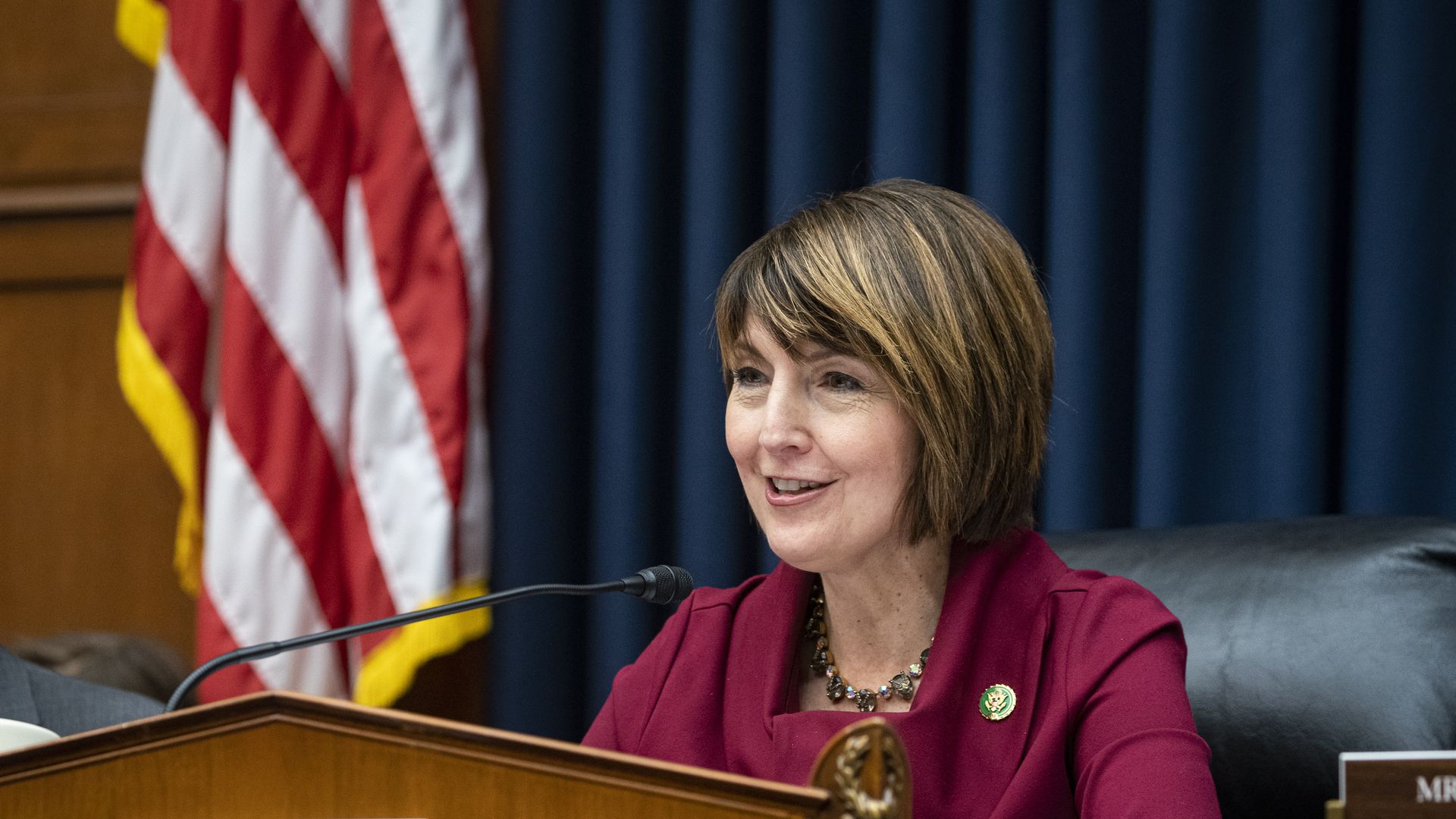 ⚡️House Republicans unveiled their signature energy package Tuesday, a sprawling messaging bill they'll use to fight the Biden administration's policies.
Why it matters: The bill, designated H.R. 1, is politically important for the new GOP leadership hoping to unify the conference behind a pro-fossil fuel and energy security agenda.
Republicans also see it as a starting point for negotiations on a potential bipartisan environmental permitting overhaul deal with the Senate.
The legislation cobbles together bills from several committees and reflects the GOP's intense focus on supply chains, as opposed to climate action.
Leadership plans to put in on the floor during the last week of March.
Here's our look at what's in it:
Overhauling NEPA: Perhaps most significant are the bill's proposed changes to the National Environmental Policy Act, a foundational environmental law.
It would expand the kinds of projects that are eligible for fast-tracked environmental reviews.
There are also restrictions on who could sue to block approvals for polluting projects, as well as a 120-day lawsuit time limit.
Under the bill, only parties who participated in the public comment period can sue over a project's environmental impact statement.
Oil and gas: The bill seeks to promote LNG exports and expand oil and gas drilling on public lands and waters.
It would narrow section 401 of the Clean Water Act, which blue states have used to block pipeline projects and fossil fuel export facilities.
Repealing IRA fee: The GOP is proposing to scale back the federal fee on methane emissions and the Greenhouse Gas Reduction Fund, two marquee climate programs from the IRA.
Mining: The package includes a provision authored by Rep. Anna Paulina Luna that would let Interior ban foreign-owned companies with a "known record" of human rights abuses from mining on federal lands.
It's a big deal for the mining industry and could potentially restrict development in the U.S., as we told you Monday.
The bill includes various provisions to loosen regulations on mines that produce the minerals needed for renewables, electric cars and batteries, but Luna's language could complicate that effort.
What they're saying: "H.R. 1 boosts energy production, lifts regulatory burdens for the construction of more energy infrastructure, cuts China out of our critical materials supply chains, and lowers costs across the board," Energy and Commerce Chair Cathy McMorris Rodgers said in a statement.
Our thought bubble: A lot of this is moot political theater.
Senate Democrats aren't going to agree to repeal the IRA, and given the political environment, it's going to be difficult to strike any kind of bipartisan deal.
Of note: There are nuggets in this bill, however, that could get traction with moderates interested in cutting down environmental rules for renewable energy and transmission projects.
The other side: Progressives are going to fight this bill hard and put pressure on the GOP moderates who want to strike a deal.
Progressives are plotting their own permits proposal, as we've reported.
The GOP package also does little to speed deployment of big electric transmission lines, a major sticking point for the Democrats that they would need to strike a bipartisan deal.
Lawmakers, and many experts, say the nation needs to change how it moves electricity to fully realize the climate benefits of the IRA.
What we're watching: It'll be interesting to see how Republicans structure the rule for floor debate, with conservatives' general insistence on open amendment processes.
An open rule could let Democrats string out dozens of floor votes with amendments — and perhaps score some surprise wins.
Go deeper