Murkowski's battery metal bump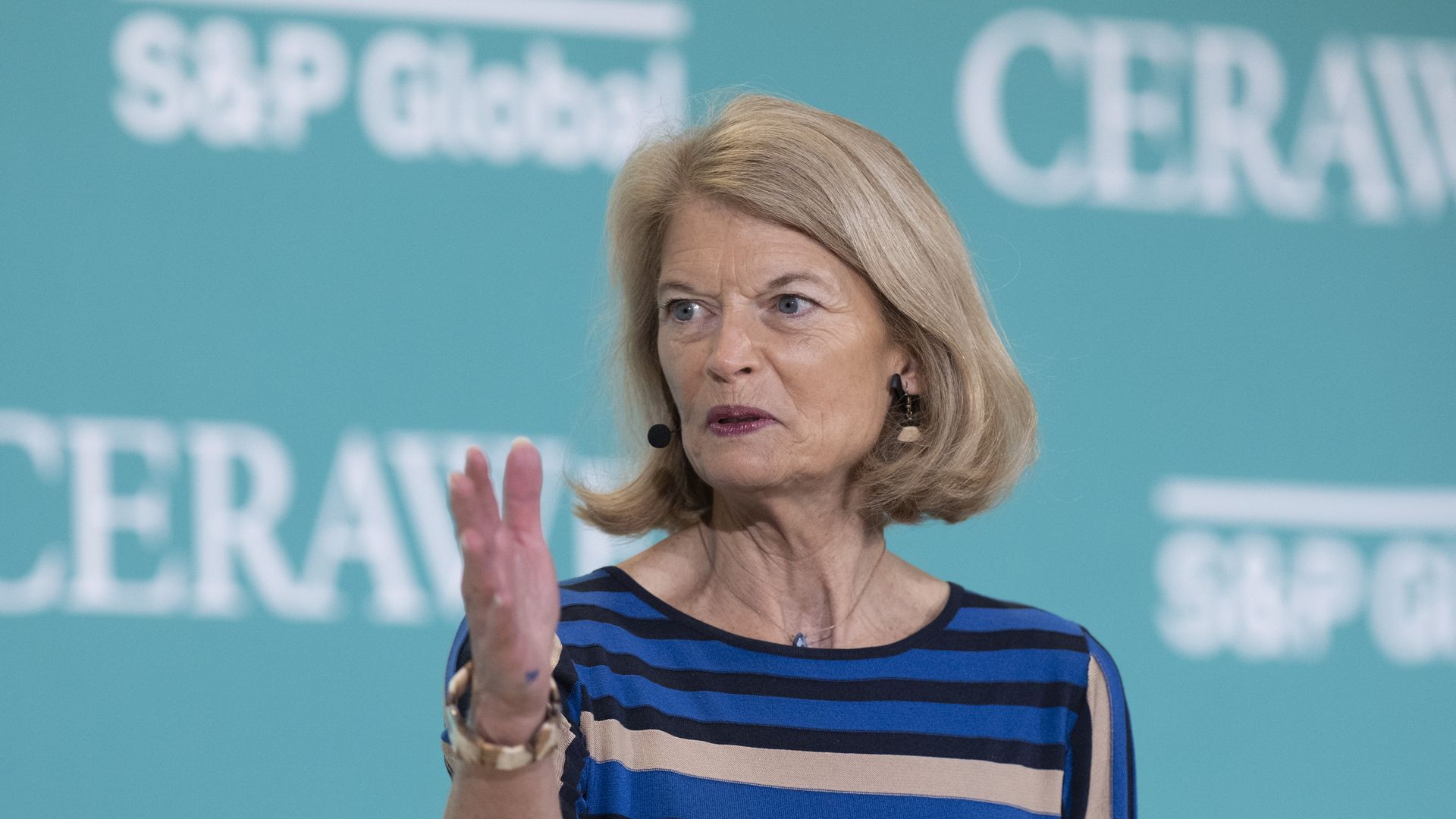 Sen. Lisa Murkowski has a fresh ask for President Biden after her victory on the Willow oil venture: support for an Alaskan graphite mining project.
Why it matters: Mining is the resource business of the future energy economy. Alaska could play a role, but Murkowski says so far Biden isn't helping to make it happen.
Driving the news: Murkowski told Jael she's lobbying the Biden team to help Graphite One, a company developing one of the nation's few viable graphite mining projects.
Murkowski wants the Pentagon to back the project under the Defense Production Act — which she hopes eventually means faster permitting — and is seeking Energy Department grants and loans.
Instead of supporting Graphite One, Murkowski said, the Biden administration has backed the U.S. using imported minerals.
Murkowski pointed to the Energy Department's decision to give $102.1 million to Syrah Resources for the expansion of a refinery in Louisiana.
The refinery will get graphite from a region of Mozambique plagued by violence where mining can foster displacement and discontent sometimes exploited by extremist recruiters. (Jael exposed this last year.)
"That doesn't seem like an answer that makes a lot of sense," Murkowski said of the decision to get graphite from a "very, very volatile" region.
Energy Department spokesman Ramzey Smith said the agency's Loan Programs Office "does not comment on applicants or the status of applications, as we consider that information confidential."
On Syrah, Smith said DOE "conducts rigorous due diligence that includes market reviews and country risk evaluation among other items," and the agency "evaluates and structures loans in a manner to include potential mitigants to potential risks."
The Pentagon said it couldn't immediately comment on Graphite One.
Between the lines: This push has politics similar to Willow, yet the EV angle might make it easier for Murkowski to notch another win.
So far Biden has upset Republicans over his handling of Alaska mining potential, including vetoing the Pebble mine and scrutinizing the Ambler road.
Backing Graphite One would signal that Alaska can progress beyond fossil fuels to EV metals.
But it could come with a backlash, too — similar to how the Willow move was seen by some as nakedly political.
"I think there is a political calculus for the White House to do what they did on Willow," Rep. Sean Casten told Axios. "There is no obvious policy calculus."
Reality check: Graphite One sits atop one of the largest graphite deposits in the world but is far from starting its environmental reviews.
Go deeper