GOP "downside" on ditching fossil fuels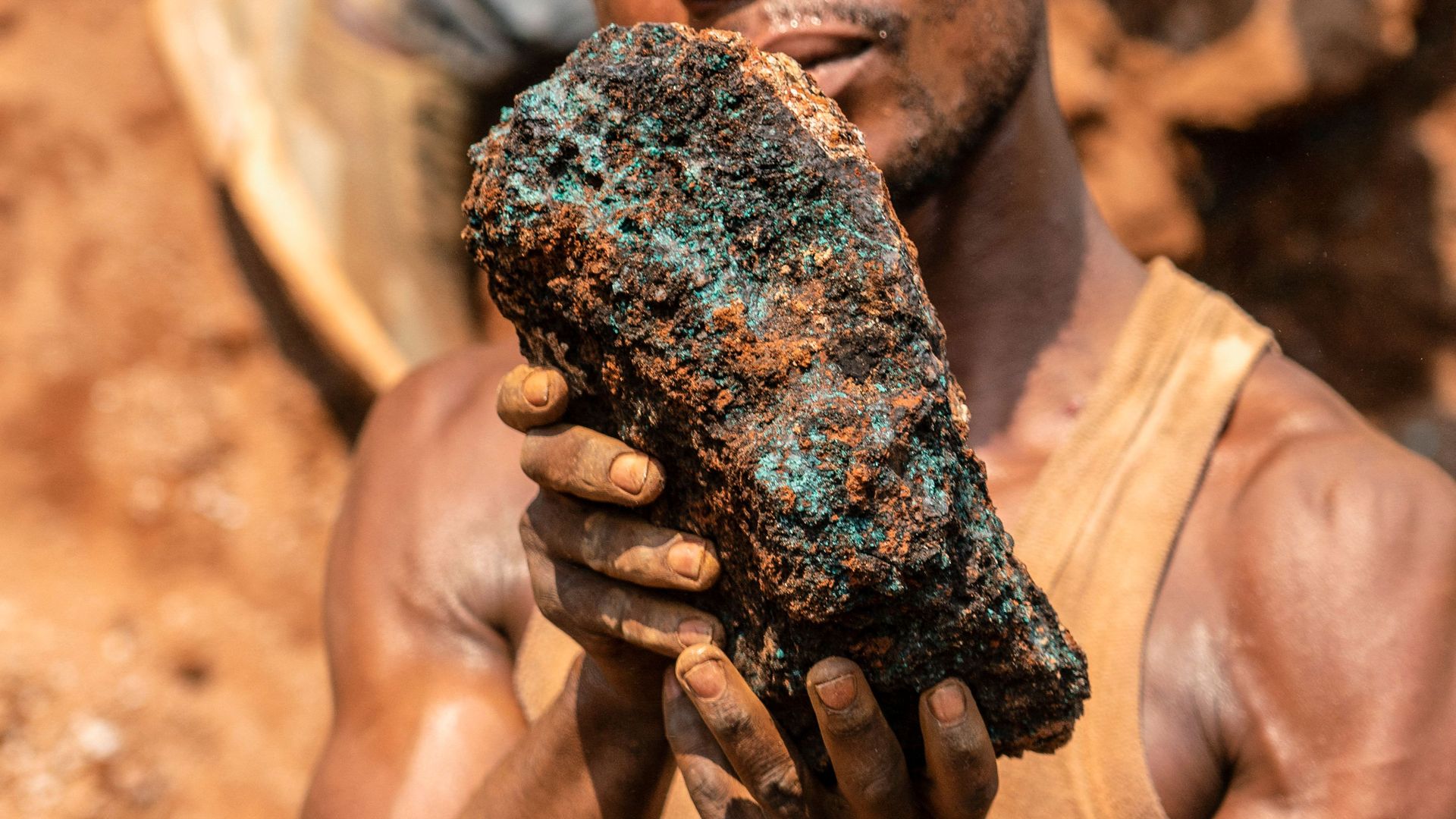 🛢The GOP is increasingly bringing attention to supposed downsides of ditching fossil fuels — but observers say they're turning real issues into political ploys.
Why it matters: As Republican rhetoric mounts, some are lamenting that Democrats are letting the other side of the aisle drive the conversation.
What's happening: Republicans on the House NatRes Committee have spotlighted squalid labor conditions at mine sites in African countries to argue for more mining to be done domestically.
This has included using the work of Siddharth Kara, whose research at mines in Congo — including children as young as 7 at job sites — was recently highlighted on Joe Rogan's podcast.
Kara is an adjunct lecturer at Harvard's Kennedy School and visiting scientist at its School of Public Health. His most recent book is "Cobalt Red: How the Blood of the Congo Powers Our Lives."
GOP lawmakers used a photo Kara took in Congo for a chart at a recent hearing, while Rep. Pete Stauber cited comments Kara made to Rogan in a letter to Secretary of State Antony Blinken criticizing a Biden administration program for mining overseas.
The other side: In an interview with Axios, Kara said his work was being used by Republicans "to make political points."
He's wary of working with Congress if "the route to [his] goal is via several stops in attacking the other side of the aisle" and if lawmakers aren't drafting solutions to help those most harmed by this mining.
"I certainly can't control how people use the truth I've uncovered," Kara said. "[But] what's in my hands is to try and steward this truth in the Congo."
Since the Rogan segment, Kara said he's received voice messages "from various members of Congress," but only from the GOP — there's been "no incoming interest from policymakers on the left."
"It's been disappointing to me personally," he said. "My phone lines are open."
This is only one example of how Republicans are blowing up ways that climate investments could hypothetically have negative consequences for human rights and the environment.
On Monday, Axios explained how New Jersey's Jeff Van Drew is using his T&I vice chair slot to broadcast a theory, unsupported by science, that whales are dying off from offshore wind.
This may help explain why Democrats don't have a unified counter-message on some negative side effects from ditching fossil fuels.
Oceana campaign director Gilbert Brogan tells Axios that climate policymakers "absolutely" give room for needless misdirections when they don't address the downsides head-on.
"There is a likelihood that things are going to be pulled out of context, misapplied, misused to make arguments that are entirely different than what you were intending to do," Brogan said. "So as an organization, we have to be very careful to put our positions in context relative to whatever activity's out there."
Go deeper