Exclusive: Captura raising up to $20M as it builds carbon removal plant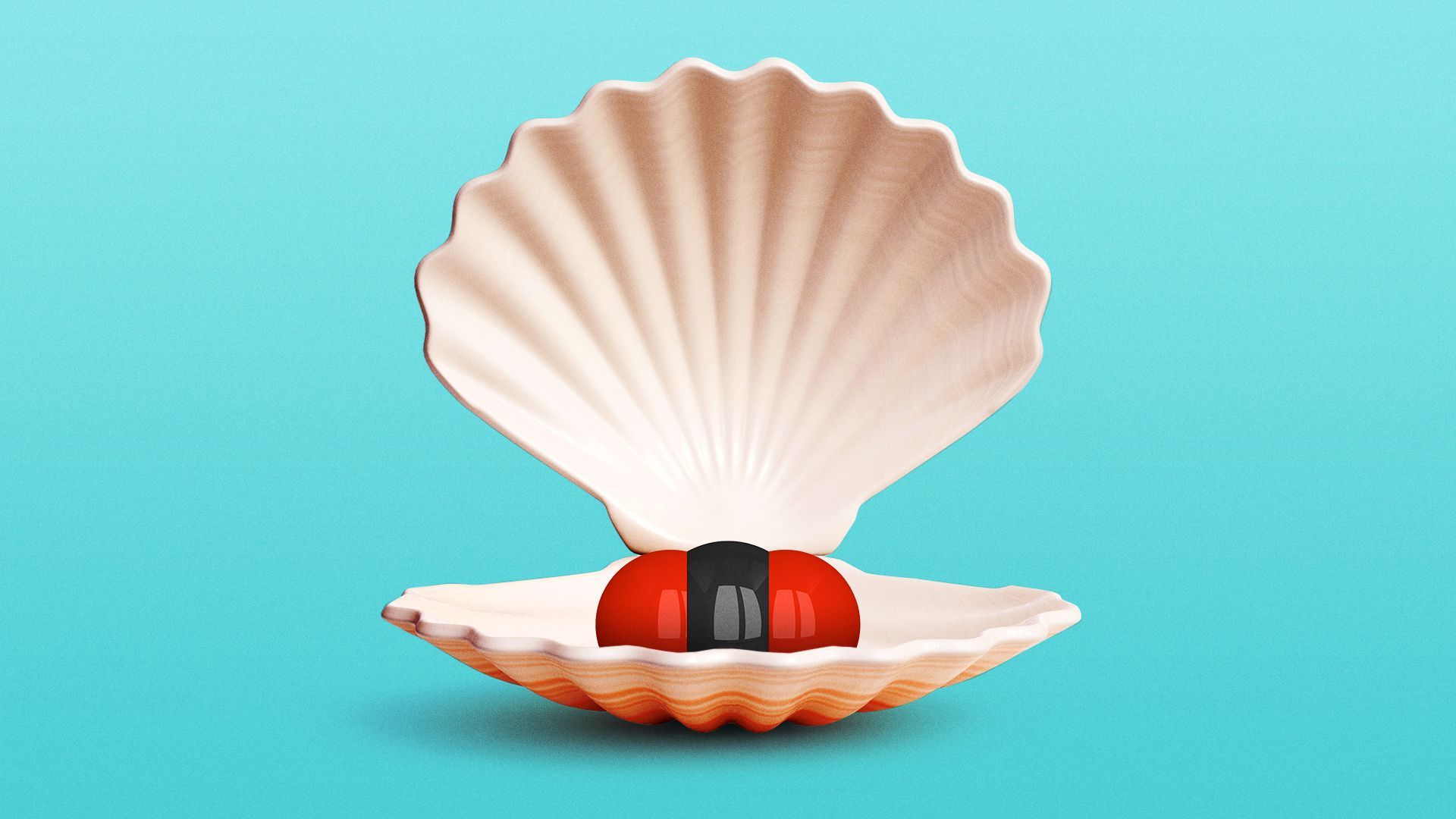 Ocean-based carbon removal developer Captura is raising up to $20 million in a new fundraising round, the company tells Axios exclusively.
Why it matters: The startup is pursuing a unique approach to carbon removal and preparing to build a pilot plant in Norway.
How it works: The ocean is the world's biggest carbon sink, absorbing about a third of the Earth's heat-trapping carbon dioxide emissions.
Captura's idea is to pull carbon from seawater, in turn enabling oceans to absorb more carbon from the ambient air.
Of note: That's different than other ocean-based carbon removal startups, which are simply tweaking ocean waters to absorb more carbon, or capturing carbon gas from the atmosphere and depositing it in the ocean.
"Our process uses only ocean water and electricity," CEO Steve Oldham tells Axios. "No chemicals. We don't add anything to the ocean, no byproducts."
The latest: Captura in August began raising $10 million to $20 million in a round it aims to close by the end of this year.
The round adds to $13.5 million that the Pasadena-based company raised earlier this year. "The business is moving quicker than we thought it would," Oldham says.
Meanwhile, Captura this morning announced plans to partner with oil giant Equinor in building a pilot plant in Norway.
The companies are investing an initial $15 million in the project. Equinor led Captura's earlier round.
The plant will aim to remove 1,000 metric tons of CO2 per year, at an estimated cost of about $300 per ton, Oldham says.
Between the lines: Captura is ultimately aiming to bring costs "well below $100 per ton," the CEO says.
The company plans to generate revenue by selling carbon credits, selling the carbon dioxide it captures to make products like green fuels, and ultimately by licensing its tech to other carbon removal developers.
What's next: Captura is aiming to bring the Norway plant online in a year, Oldham says. It's eyeing either the U.S. or Europe for a subsequent larger plant.
Go deeper