Exclusive: Singapore battery startup nets $4.1M from Petronas to build in Oklahoma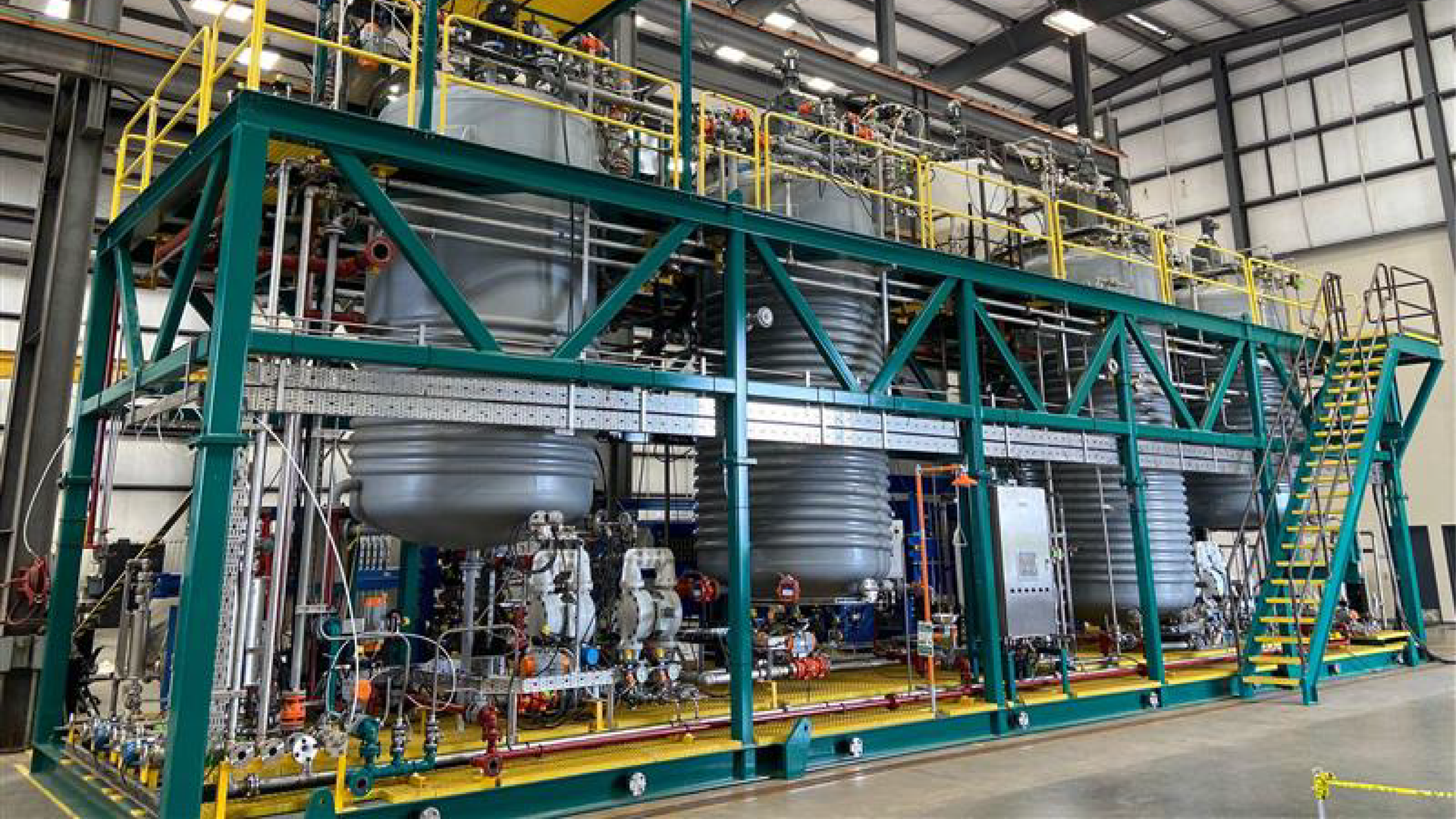 A Singapore battery-recycling startup, Green Li-ion, has secured funding from the VC arm of Malaysian oil company Petronas, the company tells Axios exclusively, a round that will help build out an Oklahoma factory.
Driving the news: Green Li-ion, founded in 2020, just closed $4.1 million from Twin Towers Ventures, the venture capital arm of Petronas.
Green Li-ion also plans to raise a Series B round of $50 million to $80 million in the first quarter of next year, says CEO and co-founder Leon Farrant.
The funding rounds will partly go toward building out a facility in Oklahoma that will showcase its battery-recycling technologies, which include turning waste battery scrap or used batteries into cathode battery materials.
The company raised $20.5 million in March.
Zoom in: Green Li-ion uses a hydrometallurgy process, which uses a liquid solution to extract metals from the battery waste.
The company sells its modular battery-recycling tech to companies that are already working with recycled batteries and/or have waste streams, like big battery makers, recyclers and processors.
Big picture: The Biden administration has used the Inflation Reduction Act and the Infrastructure Bill to supercharge a domestic battery-manufacturing and recycling supply chain and is supporting recycling companies like Redwood Materials and Ascend Elements.
Private funding is now following the signal of government support.
Recycled battery materials will play a key role in the ecosystem as the supply of new materials like lithium are dominated by global players like China. The U.S. only has a tiny piece of the new battery-materials production market.
Go deeper