Carbon accounting heats up as California bill advances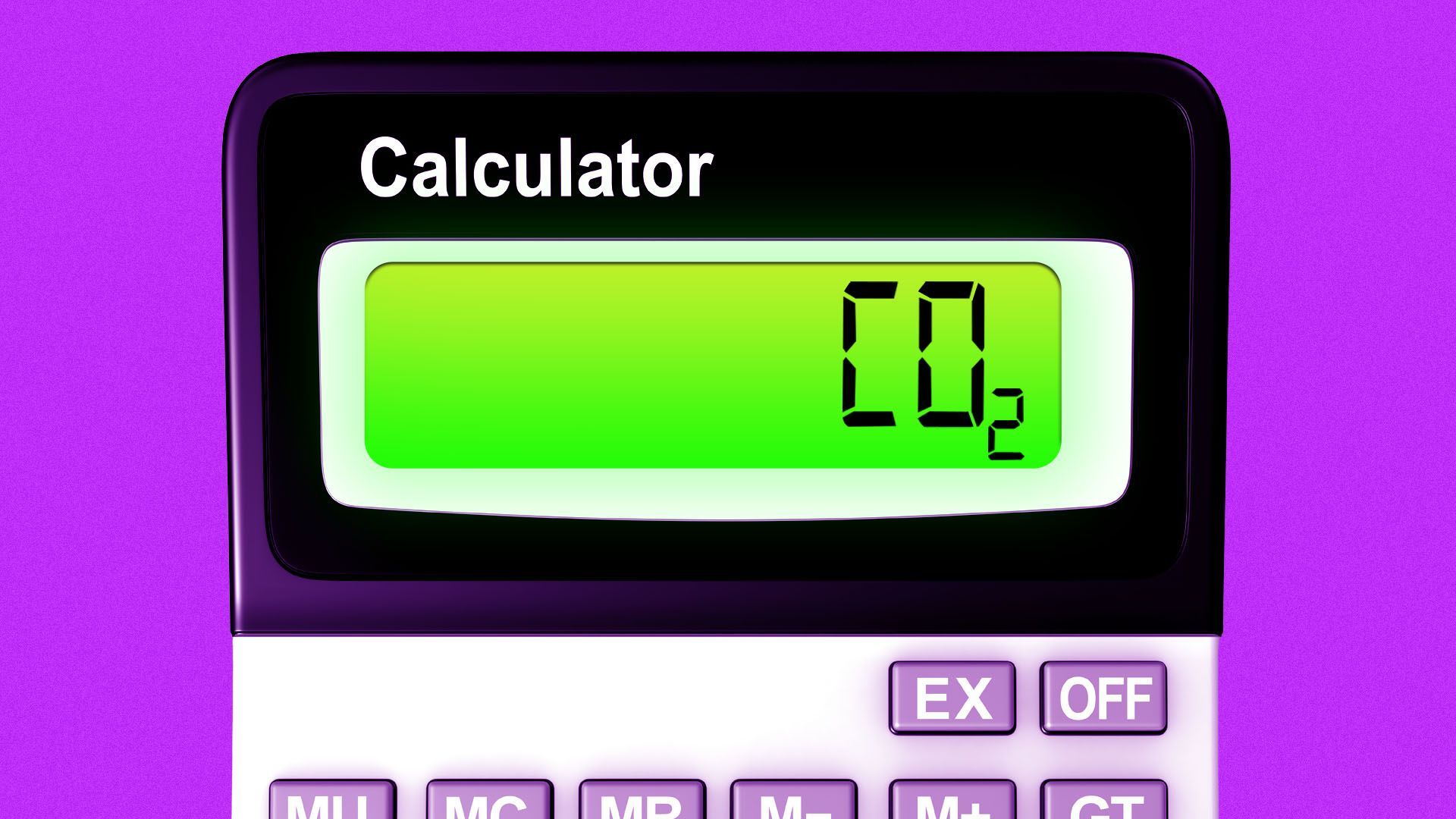 Investors are pouring money into startups that are selling software to help companies manage carbon and sustainability metrics.
Why it matters: While ESG has morphed into a dirty word in American politics, looming federal and state regulation and increased corporate net-zero goals are helping grow the market dramatically for such tools.
Catch up quick: On Tuesday, Pulsora, which sells sustainability-management software, announced it raised a $20 million Series A round of funding led by Galvanize Climate Solutions and the VC arms of the strategics Aramco and JetBlue, among others.
Carbon software startup Optera also announced a $12 million Series A round on Tuesday, led by Next Frontier Capital.
On the regulatory front, California passed the Climate Corporate Data Accountability Act, or SB 253, on Monday.
The legislation, which calls for large companies doing business in California to disclose their carbon emissions, is now headed to Gov. Gavin Newsom to sign. It was backed by big companies like Apple, Levi's, Google, Salesforce and Microsoft.
Zoom in: The California bill, the most ambitious in the U.S., is the latest regulatory signal that eventually companies will need to routinely track sustainability and climate metrics.
The SEC has already said it plans to require climate disclosures, and is supposed to provide more details in the coming months. The SEC would follow the EU, which detailed its standards over the summer.
The California bill will "put the pressure back on the SEC," notes James Parker, head of sustainability for carbon accounting startup Minimum.
Big picture: Potential U.S. regulation is accelerating the market, Parker says.
According to PitchBook, VC investment in the carbon-accounting space has grown significantly over the past three years, from $54.6 million in 2020, to $398.5 million in 2021 and $765.9 million in 2022.
VC-backed companies such as Watershed and Persefoni have raised more than $150 million in VC funding each, representing some of the larger carbon-accounting startup platforms.
Meanwhile: Big software companies like IBM, Salesforce, Microsoft and SAP have launched their own sustainability software plays.
What's next: Years ago, sustainability-accounting tools were more vitamin than pain killer in the U.S., and voluntary net-zero goals were the main market driver.
But with new looming U.S. regulations, companies are moving to take the plunge and make climate disclosures commonplace.
"Companies are preparing for the inevitable," said Galvanize partner Saloni Multani, who took a board seat at Pulsora along with the investment.
Go deeper