Lyten raises $200M to kick off battery production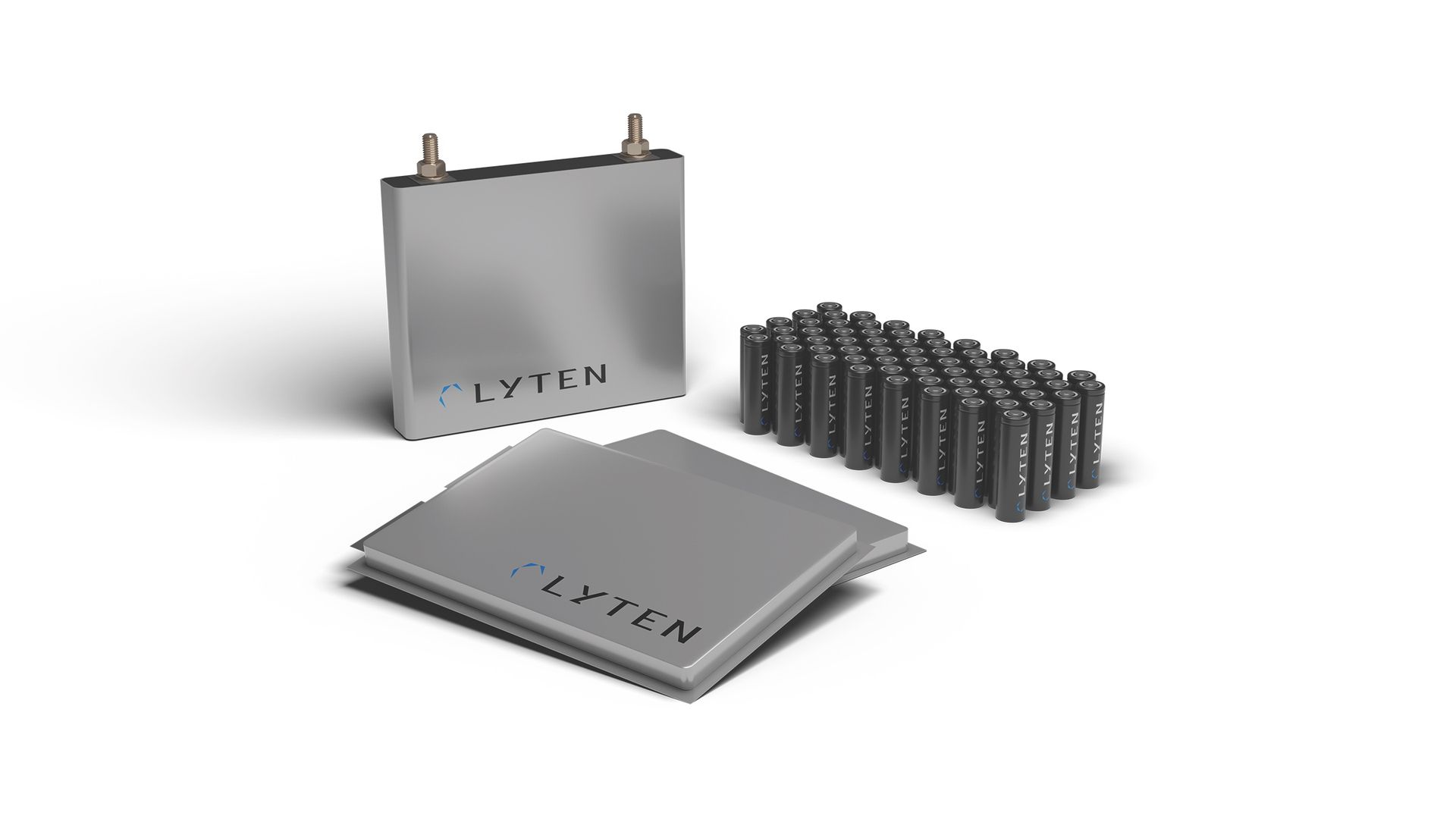 Lyten, a startup that makes a novel form of graphene, has raised $200 million in a Series B round to build up production of its batteries.
Why it matters: The funding is another bright spot for climate-tech growth equity, and highlights how batteries for electric vehicles continue to attract investor attention.
Details: San Jose, Calif.-based Lyten said venture capitalists Prime Movers Lab led the round, which also included strategic investors Stellantis, FedEx, Honeywell and The Walbridge Group.
The company produces a crumpled form of graphene (they call it 3D graphene) that it's using for three initial applications: to hold sulfur together in a high-energy lithium-sulfur battery; to make a lightweight material for things like industrial cases; and as part of an ultra-sensitive sensor.
Much of the funding will go to graphene production and battery manufacturing capacity, says chief sustainability officer Keith Norman.
Of note: Lyten, founded in 2015, has raised more than $410 million.
Yes, but: Lithium-sulfur batteries, which don't use cobalt or nickel, have been under development for years and there are none being commercially produced at scale.
Celina Mikolajczak, the company's chief battery technology officer, told Axios earlier this year: "Sulfur is unruly. Lithium is unruly. When you put these two elements together you get a chemistry that is really difficult to work with."
Lyten's risk is beyond the R&D phase but not yet at the phase of scaling up repeatable commercial manufacturing. "We're working our way through that middle phase," says Norman.
Big picture: The Inflation Reduction Act has unleashed both government and private capital for domestic battery manufacturing, EV production and battery recycling plants.
While climate-tech growth capital was challenged in the first half of the year, there seems to be a growing number of growth-round announcements this month.
Some investors are predicting a return of growth equity coming soon thanks to pent-up demand, reset values on growth deals, and continued momentum of the IRA.
Norman says there was no decrease in investor interest for Lyten's round but that investors are generally taking longer to close rounds compared to the funding heights.
Go deeper