What we're watching: The "clean" hydrogen fight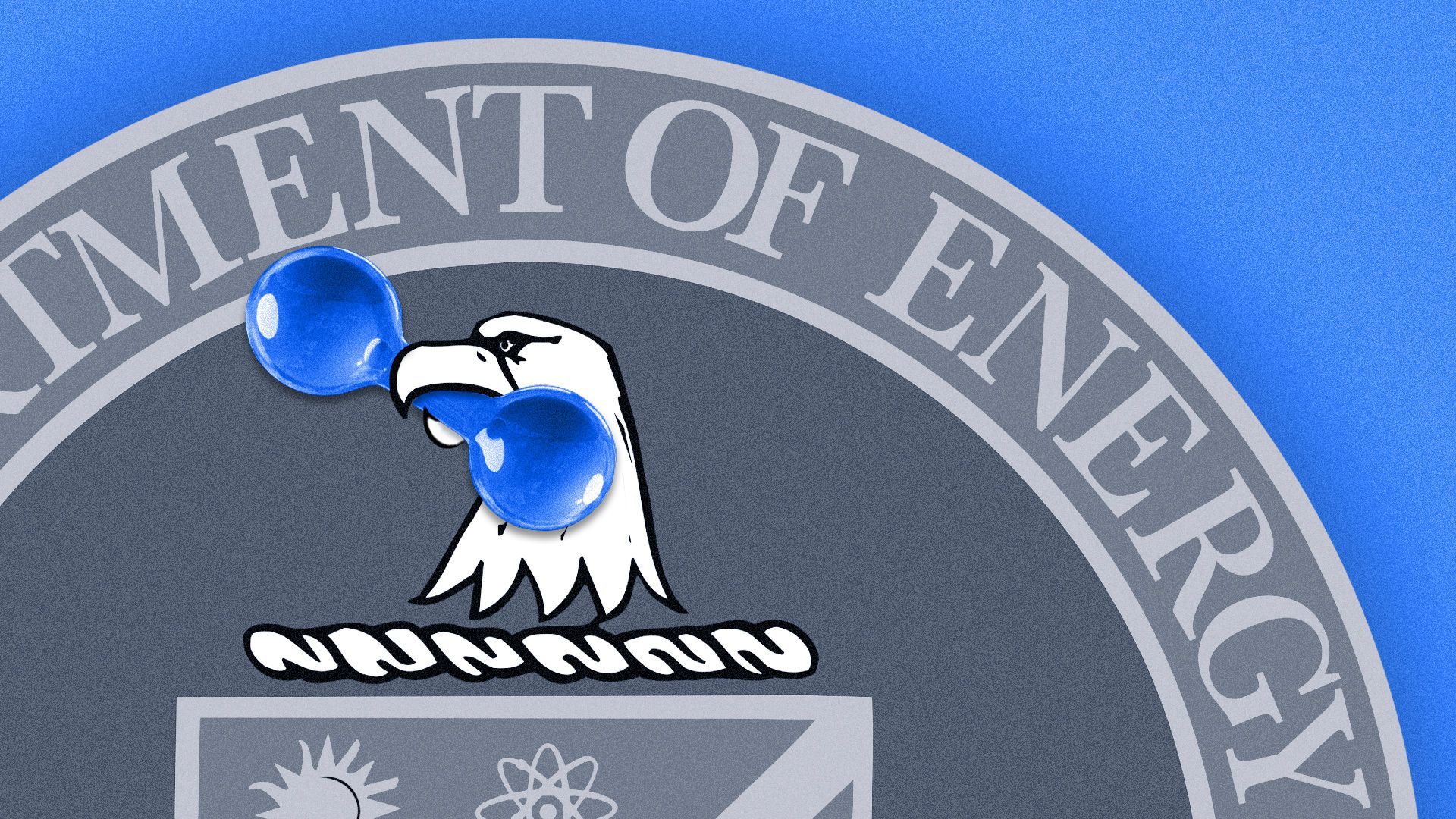 Fuel producers, energy companies and environmentalists are waging rival campaigns to shape which hydrogen projects will qualify as "clean" under the Inflation Reduction Act.
Why it matters: The outcome will determine which types of projects qualify for the juiciest tax credits — and therefore which get built.
Driving the news: The Treasury Department expects to introduce its rules for the IRA tax credits, including the hydrogen regime known as 45V, in the coming weeks.
What they're saying: "We've suspended the deployment of clean hydrogen technology pending the outcome of the rule," Constellation Energy CEO Joe Dominguez told Washington Post Live earlier this month.
The Baltimore power producer wants to use emissions-free nuclear energy to make hydrogen — but has put those plans on hold.
Catch up fast: The IRA, signed last August, set a four-tier system of tax credits for hydrogen producers.
The "cleanest" projects with virtually no pollution would get $3 per kilogram. Then it's a steep drop to just $1.
Bottom line: Everyone wants that $3 per kilogram credit. And it's up to the the Treasury Department to set the criteria for who qualifies.
What's happening: One issue is whether the "cleanest" projects should be allowed to rely on existing power plants.
Forcing clean hydrogen producers to build new power plants would effectively guarantee that they're using renewable energy.
It would also ensure that power-hungry hydrogen sites aren't competing with the rest of the grid for electrons.
Yes, but: Such a strict regime would effectively bar two of the biggest sources of zero-emissions energy — existing nuclear and hydroelectric plants.
Context: Nuclear and hydro generated 25% of U.S. electricity last year — and accounted for 61% of the country's clean energy generation.
Be smart: The core of the disagreement is how to balance rapid deployment with ensuring true decarbonization.
👀 What we're watching: Another flashpoint in the clean-hydrogen debate — whether those projects will be allowed to use renewable energy credits.
Go deeper