Stellantis and Samsung to build second U.S. EV battery factory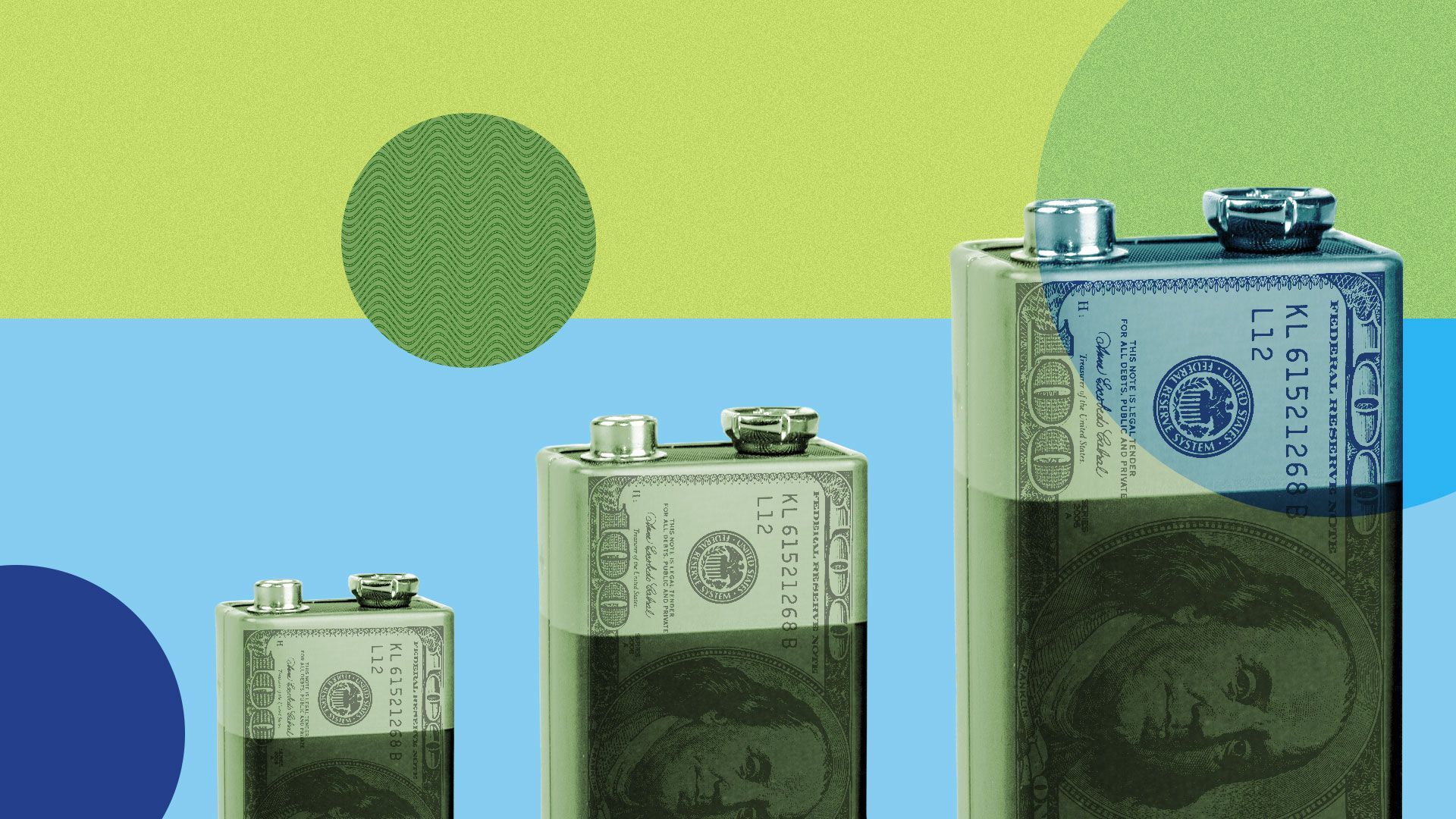 European automaker Stellantis and South Korean battery maker Samsung SDI plan to build a second factory to churn out electric vehicle batteries in the U.S.
Why it matters: Global automakers are racing to secure enough batteries for the transition to electric vehicles, and support in the Inflation Reduction Act has made building factories in the U.S. attractive.
Details: The companies, whose joint venture is called StarPlus Energy, said the new factory will have a capacity of 34 GWh and will start production as early as 2027.
Stellantis, which owns brands Jeep, Peugeot and Alpha Romeo among others, and Samsung's battery arm are building their first EV battery factory of 33 GWh in Kokomo, Indiana, planned to launch in the first quarter of 2025.
The companies didn't include details about where the second factory would be built or how much they would spend on it.
Stellantis CEO Carlos Tavares said in a statement that the new factory is part of a plan to "offer at least 25 new battery electric vehicles for the North American market by the end of the decade," and reach carbon neutrality by 2038.
Stellantis previously said it planned to invest $35 billion into EV production and software globally through 2025.
Big picture: The U.S. is in the midst of a new manufacturing boom around climate tech.
Through the Inflation Reduction Act the Biden administration and the Department of Energy have been unlocking billions of dollars to support the domestic manufacturing push.
Close to a hundred new factories to make electric vehicles, batteries, solar panels, and battery minerals have been announced, along with $110 billion in spending on U.S. clean energy projects.
Large Asian foreign firms are taking advantage of the IRA support and building new factories in the U.S. The Wall Street Journal found that companies from South Korea, Japan and China accounted for 60% of the unlocked spending.
Yes, but: Many of the companies that are building these factories are facing rising costs thanks to issues with supply chains for materials and workers, as well as an inflationary environment.
Companies will be looking to find ways to alleviate supply chain challenges around construction materials and labor.
Go deeper