Energy Dome raises €55M from Oman, Vopak Ventures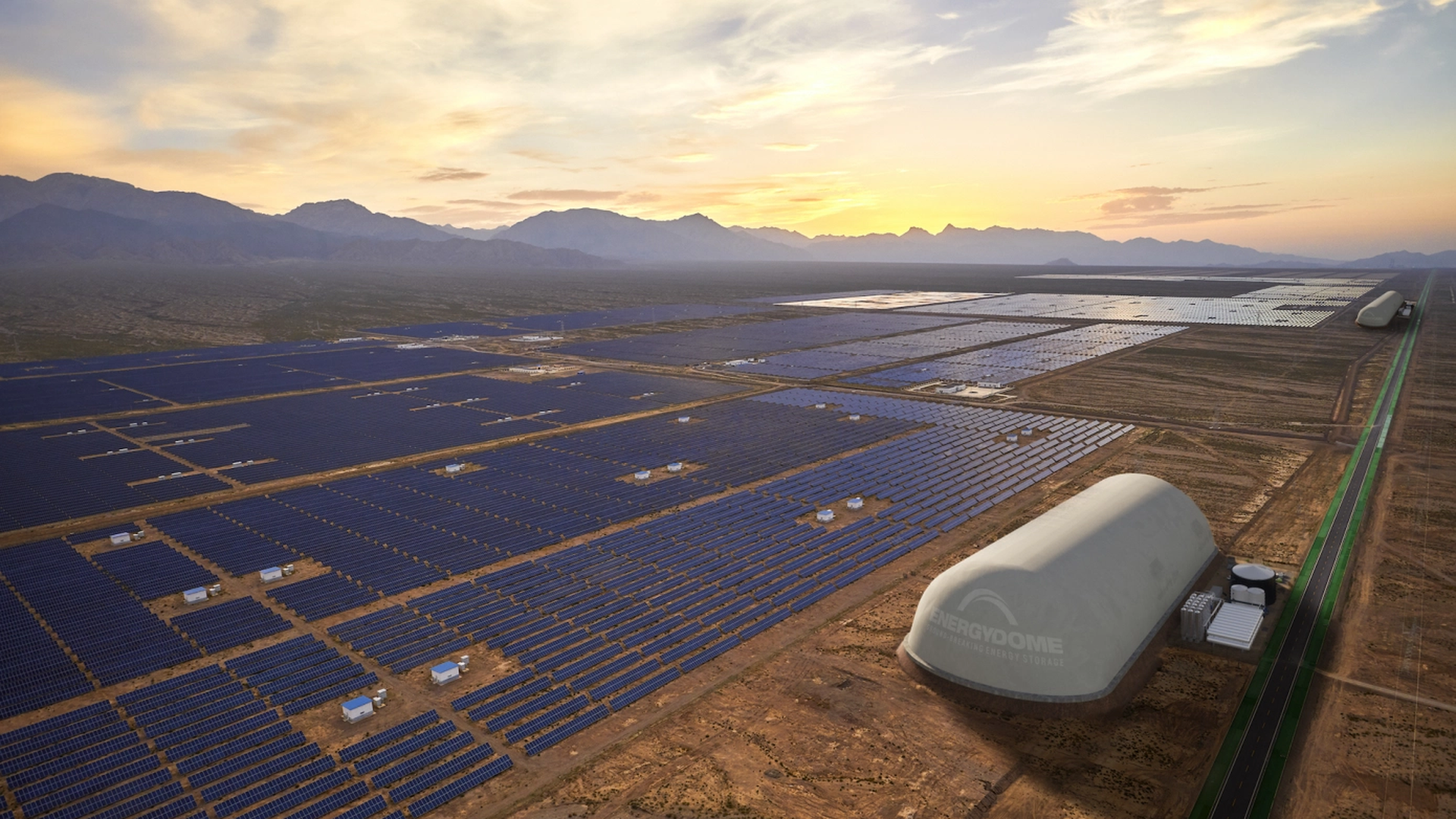 Energy Dome, which makes technology for energy storage, has closed a €55 million (~$60 million) funding round, with investors that include Oman's sovereign wealth fund.
Why it matters: The startup's tech will help companies tap into long-duration energy storage that can be paired with clean power at a lower cost than lithium-ion batteries.
Driving the news: The company's €15 million second tranche of its Series B follows an initial tranche of €40 million raised in late April. Milan-based Energy Dome plans to spend the funds on projects, hiring and expanding in the U.S.
The venture capital arm of Oman's sovereign wealth fund joined the round, which Energy Dome co-founder Francesco Oppici called "extremely important as a strategic investor."
In addition to the financing, the Oman Investment Authority signed a memorandum of understanding with Energy Dome to explore storage projects in the region. Oppici described the Middle East as a key market for its technology.
Other new investors in the round include Vopak Ventures, the VC arm of Dutch tank storage maker Royal Vopak, and investors represented by Sagana. Previous returning investors include Japan Energy Fund, Barclays' Sustainable Impact Capital, CDP Venture Capital, 360 Capital, Novum Capital Partners, Gruppo Brixia and Elemental Excelerator.
Details: Energy dome makes what it calls a "CO2 battery," though it's actually a thermodynamic system that uses CO2 as the working fluid.
The system "charges" by using electricity to draw CO2 gas through a compressor and condenses it into a liquid, which is stored under pressure in tanks. The process creates heat, which is also stored.
The battery "discharges" by evaporating the liquid CO2 with the heat, and pushes the CO2 gas through a turbine to generate power.
Energy Dome has a small 2.5 MW demonstration project deployed on the Italian island of Sardinia and plans to build projects at the 25 MW scale.
By the numbers: The CO2 battery only uses CO2, steel and water, so its supply chain is relatively simple and low-cost.
Oppici says Energy Dome will provide the market with its tech at a cost 40% lower than lithium-ion batteries.
Big picture: The CO2 battery is meant to provide storage duration for up to 10 hours and sit next to a solar or wind farm.
Cheap, reliable and scalable long-duration energy storage is a holy grail that can help intermittent solar and wind provide power around the clock.
Many grid storage projects are using lithium-ion batteries, but those aren't expected to get cheap enough for many grid applications.
What's next: Energy Dome still needs to cross the valley of death from pilot scale to commercialization.
It's a difficult journey to make, particularly in the current funding environment, which has cooled on backing growth climate tech companies.
Go deeper