ConnectDER raises $27M to collar electrical meters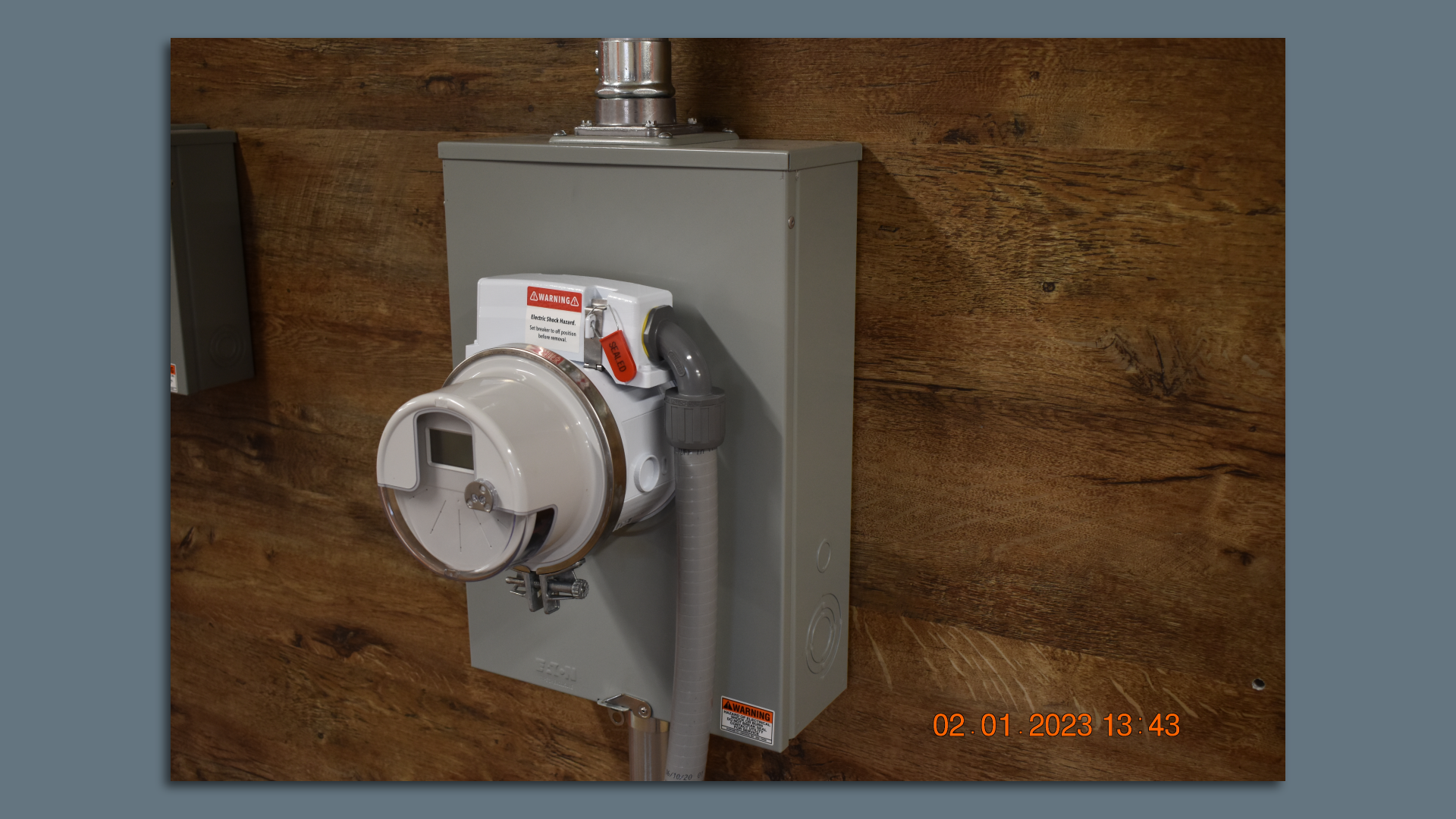 ConnectDER closed a $27 million Series C to expand production of its collar-like adapter that enables homes to add solar panels or EV chargers without having to upgrade their electrical panels.
Why it matters: Upgrading an electrical panel costs thousands of dollars. ConnectDER's product allows low- and moderate-income homes to more easily go green without that upfront expense.
Details: Energy Innovation Capital led the all-equity round, which closed in mid-March.
New investors LG Technology Ventures, Evergy Ventures and Riverstone participated, with existing investors Skyview Ventures, Clean Energy Ventures and Avista Development.
Energy Innovation Capital senior managing director Rajan Gupta is joining the startup's board, which is seeking a fifth member.
How it works: Investing in rooftop solar or a new electric vehicle often requires homeowners to upgrade their electrical panels. The lowest quote for our house in Rhode Island: $4,000.
ConnectDER's collar is $500. Its first product, generically known as a "solar meter adapter," effectively acts as a plug and socket connection, with a circuit breaker like you'd find in a service panel.
It plans to introduce a collar for charging an EV later this year, and a multi-device collar next year.
State of play: The company frequently draws comparisons to Span, the SF-based startup that recently raised $186 million for its $4,500 software-equipped electrical panels.
"It costs a lot of money to put in, and it has a lot of value," ConnectDER CEO Whit Fulton tells Axios. "We take the opposite tactic: extremely low-cost intervention that allows you to connect these assets incredibly quickly."
What's next: ConnectDER has sold about 15,000 of its solar collars across 17 states. It plans to use the capital from this round to expand to additional markets and ramp-up production of its EV-focused collar.
Go deeper