Here come the first 10 small reactors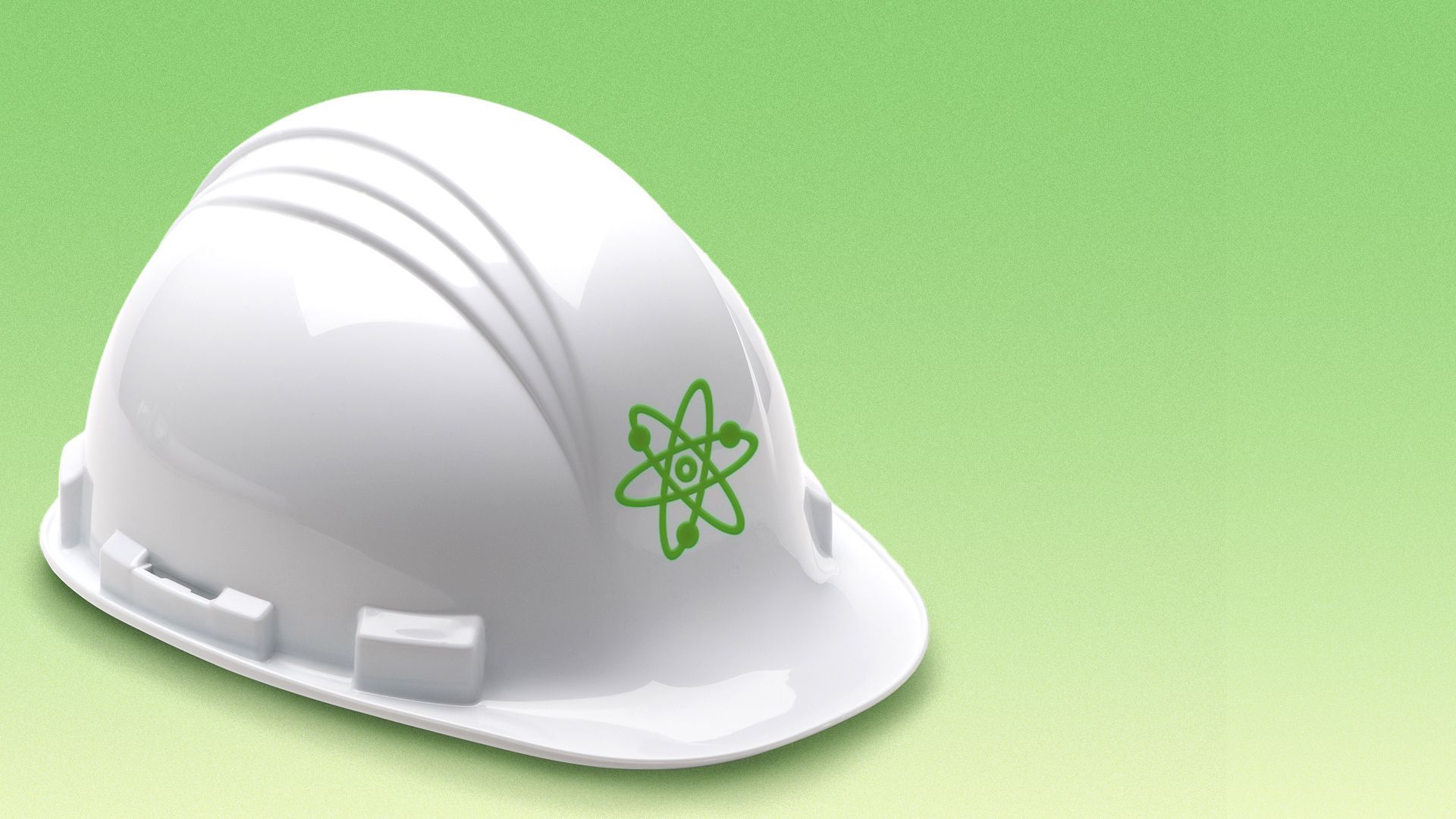 A three-country nuclear energy coalition is investing $400 million to win federal sign-off and begin making components for at least 10 small modular reactors.
Why it matters: The nine-figure investment is another concrete milestone toward building a new nuclear energy supply chain in North America.
Driving the news: The Tennessee Valley Authority, Ontario Power Generation, and Poland's Synthos Green Energy said today that they've ordered a pressure vessel from BWXT for the first small modular reactor from GE Hitachi Nuclear Energy.
The vessel is a key reactor component that takes more time to build than most. It will likely be manufactured in Canada. GE Hitachi is based in North Carolina.
Meanwhile, the $400 million should be enough to achieve sign-off from nuclear regulators while putting the pressure vessel into production.
Of note: Canadian nuclear regulators are expected to give final design approval in 2025. U.S. sign-off is anticipated in 2026.
That would enable Ontario's first SMR to come online by 2028, and the TVA's reactor shortly thereafter.
Ontario Power Generation has ordered one reactor unit, but indicated it would order three
What's next: The TVA, Ontario Power Generation and Synthos have announced plans to build 10 total SMRs.
The TVA envisions four reactors at its Clinch River site near Knoxville. It said this month it's considering as many as 30.
Zoom out: NuScale, the Oregon-based SMR developer, announced this month that it had started manufacturing reactor components.
The company aims to bring its first reactor online in Idaho in 2029.
👀 What we're watching: Whether utilities Dominion Energy and Duke Energy make follow-on investment announcements with GE Hitachi.
Go deeper