Here comes North America's first small nuclear reactor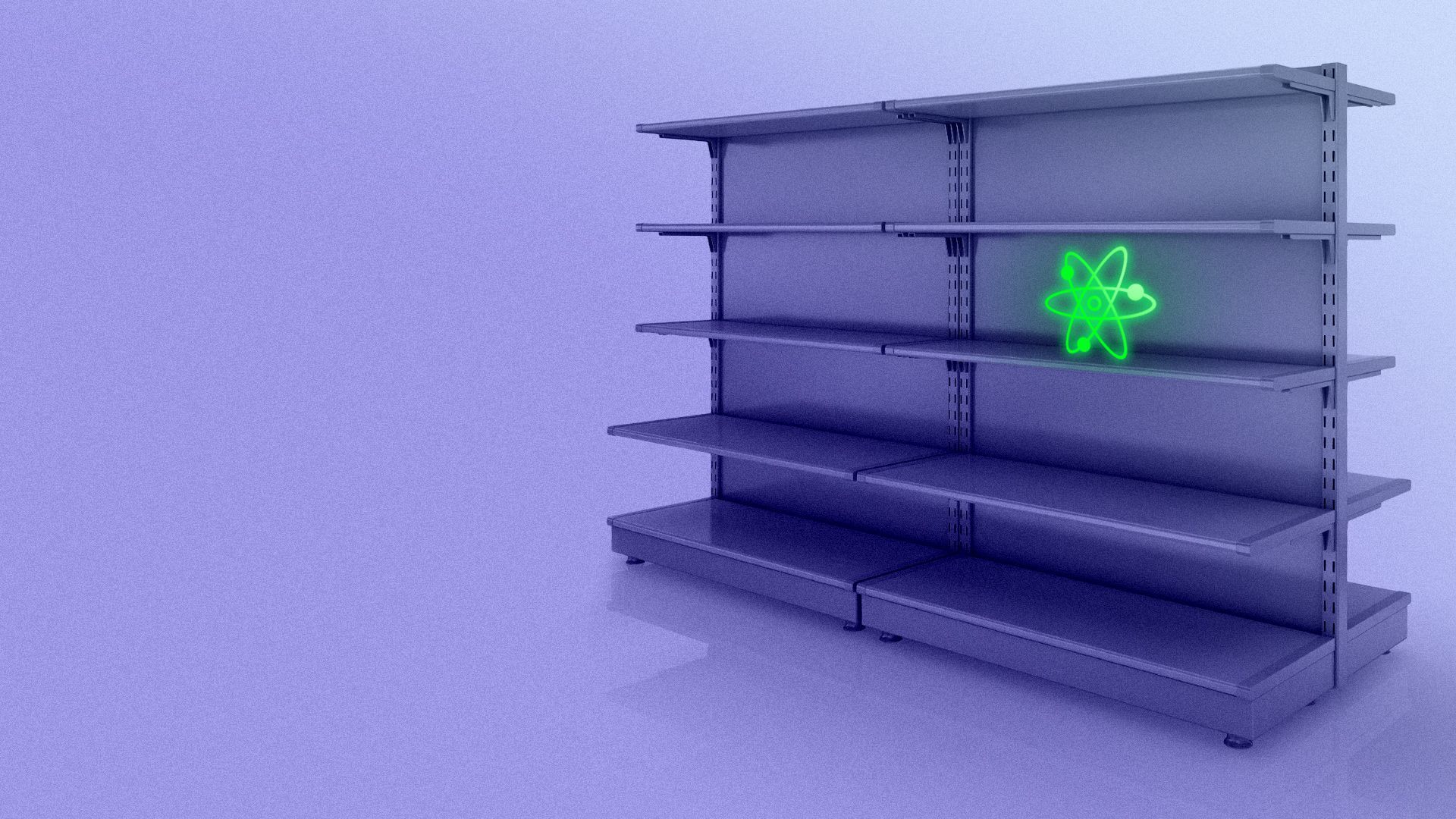 Four companies in the U.S. and Canada have joined forces to build what they say will be the continent's first small modular reactor as soon as 2028 — potentially beating a rival design by a year.
Why it matters: The companies selected a design from GE Hitachi Nuclear Energy, all but anointing the North Carolina company as the first to bring a nuclear small reactor online.
The planned reactor also paves the way for utilities such as the TVA and rival U.S. developers like NuScale.
What's happening: GE Hitachi has entered a partnership with Ontario Power Generation, SNC Lavalin, and Aecon to build one of its 300 MW small modular reactors at the Darlington New Nuclear Project site outside Toronto.
The details: GE Hitachi will supply the tech.
Ontario Power is the utility and license holder. It'll oversee the project.
SNC Lavalin, based in Montreal, is the architect engineer. Aecon, based in Vancouver, will handle construction.
Of note: The Canadian government is investing nearly C$1 billion in the project.
State of play: GE Hitachi has developed a commanding lead among the handful of companies racing to build small modular reactors.
The company has economies of scale and deep institutional knowledge building large-scale reactors.
It's using a reactor designed that relies on light-water fuel, avoiding the supply constraints that have hamstrung other small reactor developers.
The U.S. Nuclear Regulatory Commission and Canada's nuclear regulator signed an MOU to work together on the GE Hitachi reactor, which is expected to further speed the licensing process.
Meanwhile, the Tennessee Valley Authority in February voted to spend up to $200 million on a GE Hitachi small modular reactor.
Zoom out: NuScale, Kairos, X-Energy, Oklo, Holtec, and TerraPower are among the U.S. companies developing small reactors.
NuScale last week became the first to have its small reactor design certified by Nuclear Regulatory Commission, a significant milestone.
What they're saying: Insiders tell Axios that these companies don't mind if others navigate the regulatory process first.
Go deeper