CERAWeek preview: All eyes are on green hydrogen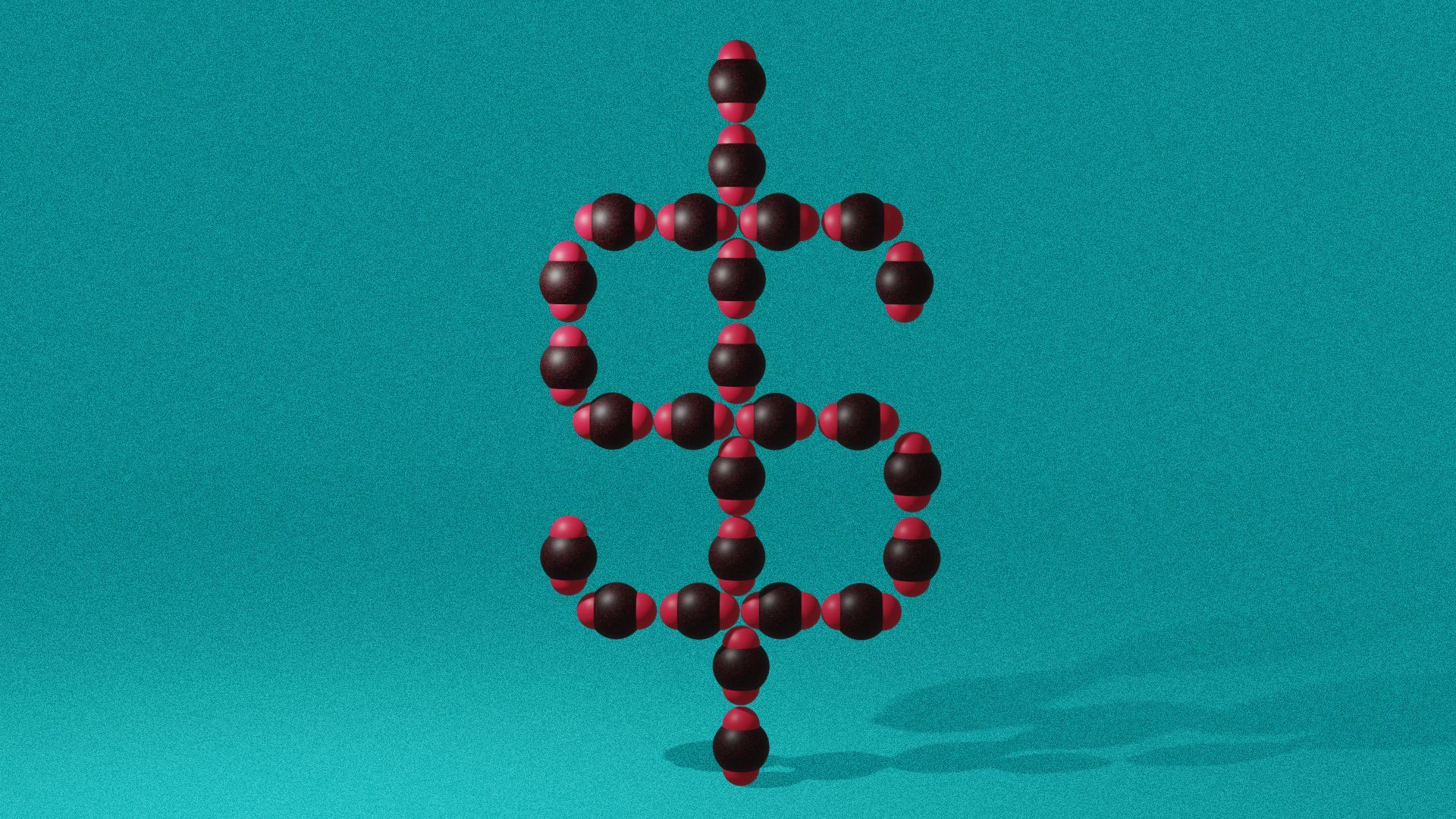 CERAWeek kicked off this morning in Houston, and one of the hot climate tech topics is what's happening with green hydrogen.
Why it matters: Incentives in last year's Inflation Reduction Act prompted a wave of hydrogen project announcements and the industry is now faced with how to proceed with the build-out.
Be smart: Near term, look to see whether green-hydrogen plants and similar large-scale projects will reach a final investment decision in the next three years, says Bryan Fisher, a managing director at the nonprofit RMI.
"Making sure that there's proper financing lined up, long-term offtake agreements in discussion, that the economic cases pencil out," Fisher says. "You need all three to make sure you have a construction-ready project."
What they're saying: Here's what energy industry players will be listening for at CERAWeek this year:
Inflation, interest rates and big investments like hydrogen: "These sectors that are asset heavy and require substantial amounts of financing — we're going to have to adjust our models to take that into account," BeyondNetZero managing director Eli Aheto says.
"It'll be valuations coming down, leverage ratios coming down. On the flip side, the fact that energy prices are higher means that business models that rely on capital and, potentially, leverage [ratios] may be better positioned with more robust revenue streams."
What institutional investors may do: "In the solar build-out and wind build-out in North America and Europe, regulations made investment by pension funds, insurance companies and others quite simple," Emerald Technology Ventures senior partner Charles Vaslet says.
"How do you scale up hydrogen production, CCS, alternative fuels for trucking, off-road, marine, aviation?"
What policymakers say about hydrogen: "There's a lot of effervescence around green hydrogen, especially at the earlier stage," S2G Ventures managing director Francis O'Sullivan says.
"The reality is nothing happens in that market without a combination of government support — and there are still a number of uncertainties around how the IRA will be manifest at a commercial level — and how big companies themselves are going to approach the opportunity."
Figuring out how to monetize resilience: "Investors are trying to figure out how to invest in grid resilience," says longtime investor Claire Broido Johnson, now COO of V2X startup Fermata Energy.
"Grid outages represent $50 billion or more in lost business annually. So that is the problem du jour."
Boosting efficiency: "This energy trilemma is here to stay," OGCI Climate Investments CEO Pratima Rangarajan says, referring to the balance between energy security, affordability and environmental sustainability.
"It didn't just come from the Ukraine war, it just hit the West with the Ukraine war. ... What I'd like to hear is, how are we solving the transition, the climate piece, but saving energy at the same time?"
"Yes, you can switch to hydrogen. But if you switch to hydrogen with current efficiencies, plus the fact that just the conversion to hydrogen results in less energy, are we actually solving the problem fully?"
Go deeper