AES, Air Products investing $4B for Texas green hydrogen plant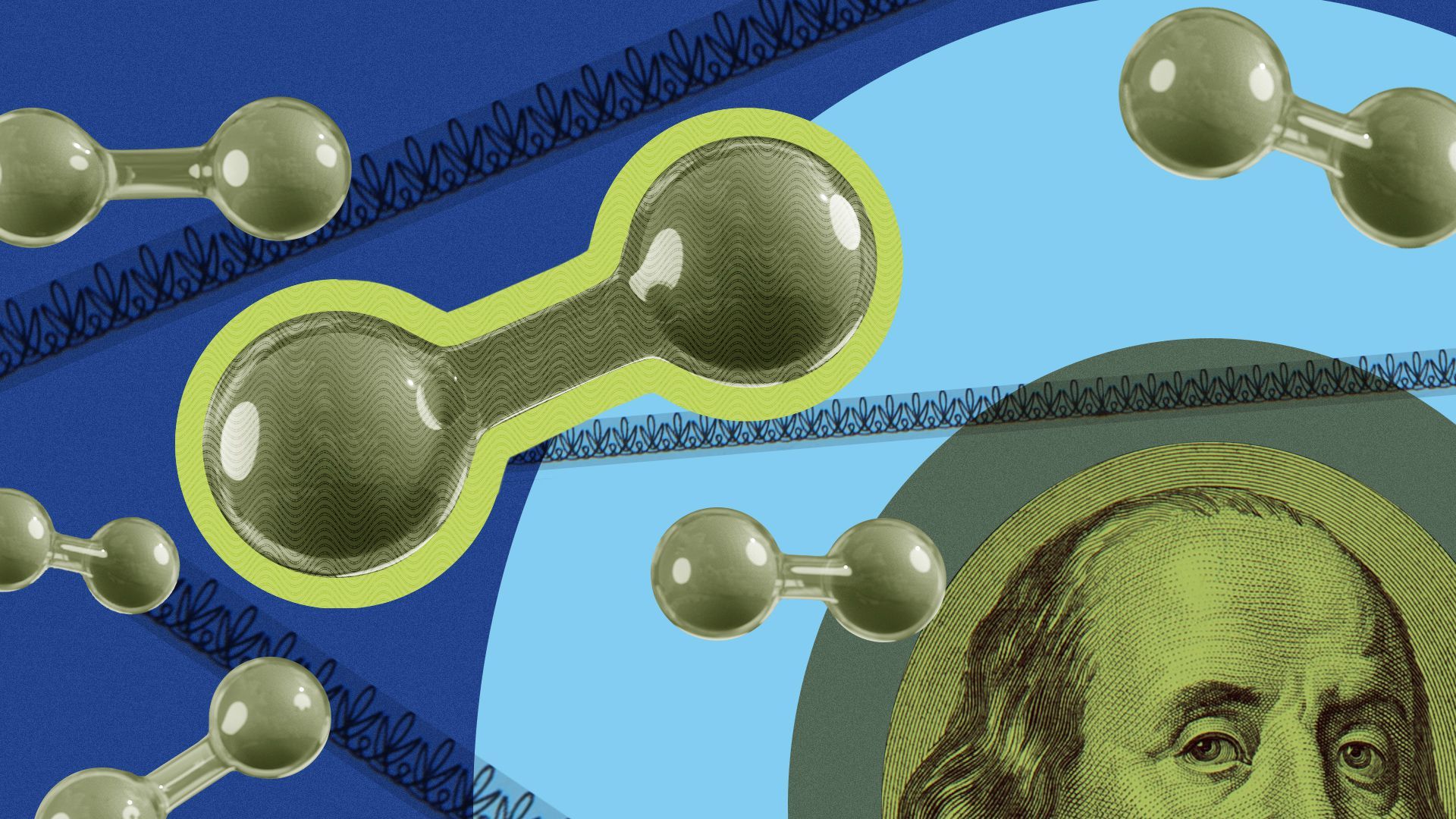 Air Products and AES are investing $4 billion to build and run a green hydrogen plant in Texas, the companies announced this morning.
Why it matters: The Texas-sized investment will make the planned plant the largest green hydrogen producer in the U.S., according to the release.
What's happening: The plant, in Wilbarger County in northern Texas, will use electrolyzers to produce about 200 metric tons of hydrogen per day, or about 73,000 metric tons per year.
Details: Air Products and AES will jointly own the renewable energy and electrolyzer assets.
Air Products will be the exclusive off-taker under a 30-year take-or-pay contract.  
The intrigue: The plant is relying entirely on renewables to power the electrolyzers that will produce the hydrogen: about 900 MW of wind and 500 MW of solar.
The companies are putting a lot of faith in the energy sources' negative correlation: that wind tends to blow most consistently at night, and that solar, of course, only works during the day.
On the occasions when there is a shortfall in power, the plant may simply halt operation. The companies are also considering installing a battery system, AES president and CEO Andrés Gluski tells Axios.
Driving the news: The mega-investment seems at least partly driven by hydrogen incentives in the Inflation Reduction Act signed by President Biden in August.
Even with the incentive, the resulting hydrogen would still need to be sold at a premium — but not a prohibitive one.
Of note: The plant is not one of the eight "hydrogen hubs" being backed by the Department of Energy.
It's being built on the site of a decommissioned coal-fired power plant.
Meanwhile: Air Products says it's the world's largest hydrogen producer, at about 3.5 million metric tons per year.
It aims to produce low-carbon hydrogen from all its facilities by 2035.
What they're saying: "It puts Texas on the map as the leader in green hydrogen — which is interesting, because Texas is the leader in fossil energy and the leader in renewable energy in the country," Gluski tells Axios.
Go deeper