Expert voices: 2023 will be the year of EV charging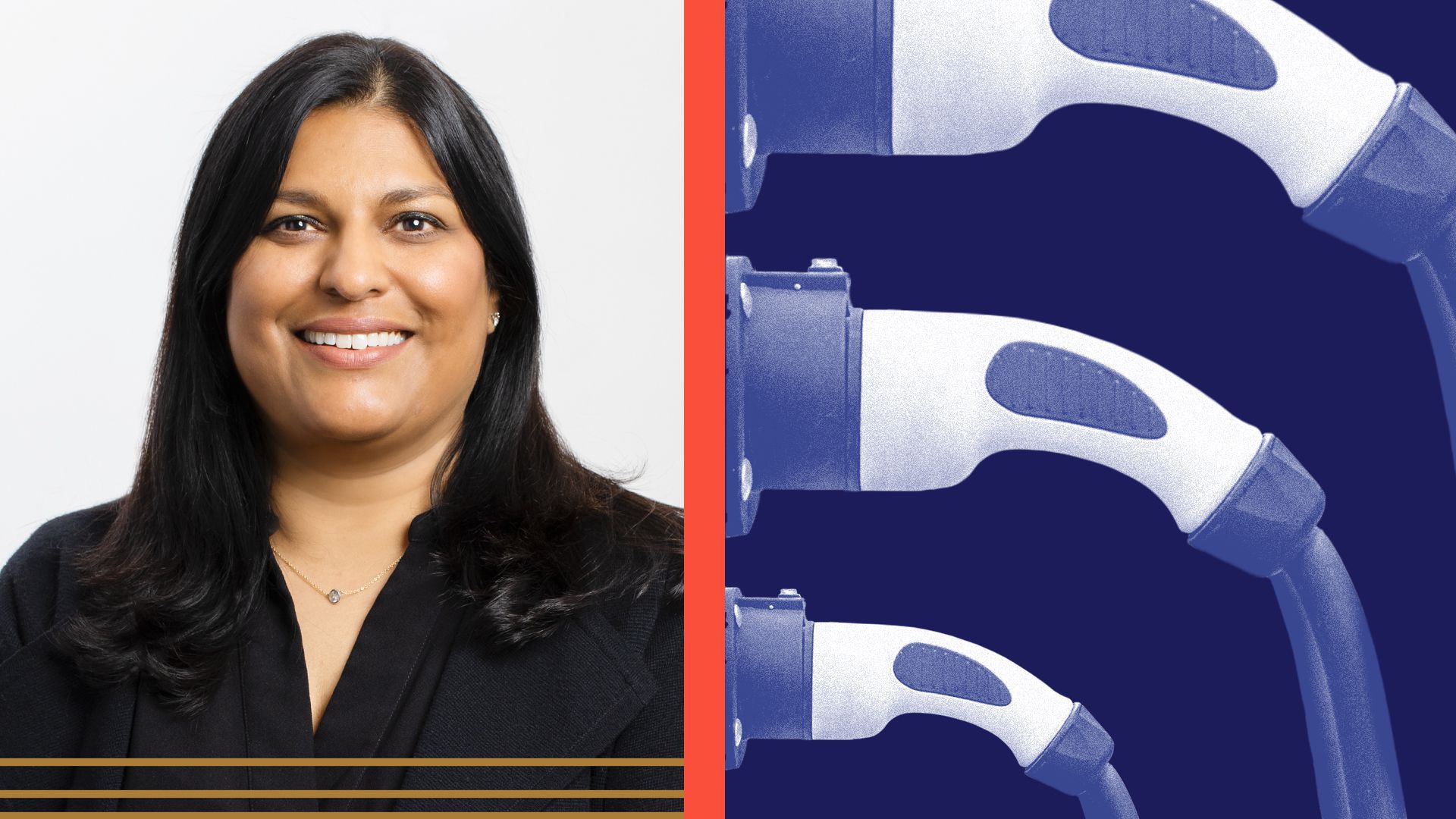 It's set to be a big year for EV charging. That, at least, is the prediction from Neha Palmer, co-founder and CEO of TeraWatt Infrastructure.
"We think this is a new asset class, similar to data centers: You're going to hear about more investments into this space from people who think about it from that perspective," Palmer tells Axios.
Why she matters: TeraWatt in September announced it had raised more than $1 billion to build a charging network for commercial vehicles, including semi trucks.
The company expects to bring its first half-dozen sites online by the end of this year in Southern California.
Palmer was previously head of energy for Google.
This interview was lightly edited for length and clarity.
What was the big story in clean energy/climate tech this week?
CES last week felt like an auto show: EVs becoming mainstream, gadgets and technology around vehicles, announcements rivaling the Detroit Auto Show.
You think about that adoption S-curve, it seems like we're really accelerating up that curve.
What would you add to the narrative?
Charging is coming to the forefront. But how do you operationalize that? How do you bring it into your life as a consumer?
Two years ago, it would've been all about the vehicle: "Look how cool this is and how beautiful."
This one booth literally had one feature: a charger that looked like mid-century modern furniture, and that was it. It was stunning.
What's going under-covered or under-noticed?
A lot of the focus has been on this passenger vehicle market. We're seeing a lot of announcements about trucks finally coming off the assembly line.
We're seeing mainline fleets — some that already have giant fleets of ICE vehicles — making really big orders.
I come from the cloud space. Cloud-first companies didn't have servers in their basement. They had to find public infrastructure.
Other companies, like banks, had giant server infrastructure in their basements. Their equivalents in transportation, these companies, are now migrating to EVs.
In three-ish words, what change would you make to clean energy/climate-tech investing?
Climate tech/clean energy is infrastructure.
Three fun things:
💼 First job: Selling newspapers over the phone for the Contra Costa Times.
👑 Proudest investment decision: You can never go wrong in investing more in education. I'm glad I went back to get my MBA.
🤦 The one you regret: I wish I had done that earlier.
Go deeper