Jeep parent wrangles battery material supplies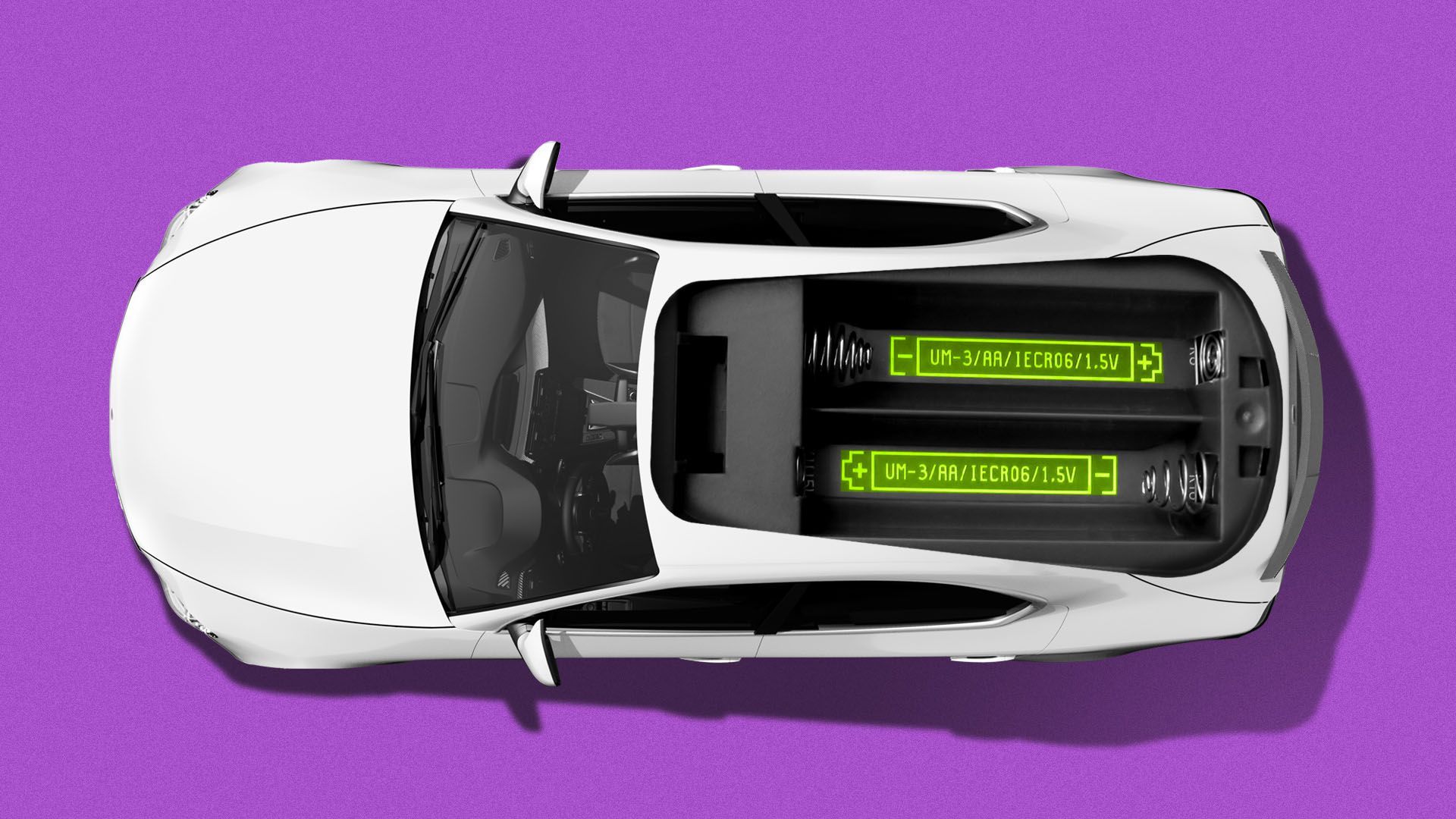 Stellantis, the Netherlands-based parent company of Jeep, Chrysler and Fiat, signed a binding supply agreement with Element 25 to supply battery materials for electric vehicles.
Why it matters: Commodities markets are volatile. That's unleashed a furious arms race between automakers seeking to lock down long-term supplies for the raw materials needed to build EVs.
What's happening: Element 25 agreed to ship 45 kilotons of manganese sulphate monohydrate to Stellantis over five years, starting in 2026.
Manganese is used as a stabilizing material in EV battery cathodes.
Stellantis committed to an equity investment in Element 25.
Of note: The materials will come from a mine Element 25 operates in western Australia, and the company plans to build a facility to process the materials in the U.S.
Meanwhile: Stellantis has also signed supply agreements with Controlled Thermal Resources, a U.S.-based lithium hydroxide producer, as well as GME Resources and Vulcan Energy Resources, Australia-based battery material suppliers.
Between the lines: The race for battery materials is a race to reduce reliance on China.
China dominates the battery supply chain, from mining and processing raw materials to building batteries.
By the numbers: Beijing controls more than 50% of the global market's lithium, cobalt and graphite processing capacity; 70% of production capacity for cathodes; and 85% production capacity for anodes.
In all, China produces about 75% of the world's lithium-ion batteries.
Context: GM last summer inked battery material deals with suppliers based in South Korea and South America.
Go deeper