Top of the Morning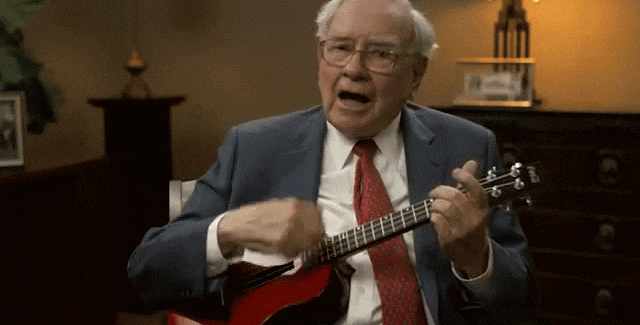 • Recommended reading: I don't usually lead with someone else's story, but today is an exception: I highly recommend you read this Financial Times piece on the failed merger negotiations between Kraft Heinz and Unilver. Not only because it's a great tick-tock, but also delves into the cultural differences between a company that cuts for the short-term (Kraft Heinz, backed by 3G Capital and Warren Buffett) and a company that invests for the long term (Unilever). Plus the backdrop of Brexit, which Kraft Heinz hoped would give it pricing advantage but which Unilever feared would cause regulatory blow-back. Again, outstanding reporting.
• Sparkly: Bain Capital last week completed its $500 million buyout of online diamond and jewelry retailer Blue Nile, which had been one of the first e-commerce companies to go public after the dotcom bust. I spoke to Bain's Ryan Cotton about the deal (full post here), and asked if Blue Nile was a victim of its own early success, in that other e-commerce companies now take advantage of consumer willingness to buyer diamonds online. His reply:

"I think it's less a victim of its own success and more of an early IPO. Fast-growth Internet retailing companies don't make for great public companies unless you can convince the markets not to look at profitability. Amazon has done it, but that's proven to be an exception. Blue Nile kept having new customers come online, but couldn't handle the quarterly earnings volatility that would have come with investing in things like marketing and improving the user interface. Shareholders kept saying that consistency was most important to them, so Blue Nile was trapped in a public box, while a lot of its competitors weren't."
• Moving on: Christine Aylward has quietly stepped down as a managing director with Foresite Capital, the healthcare-focused growth equity firm she had joined in late 2011. In addition to serving on Foresite's investment committee, Aylward also led the firm's IR and marketing efforts. She confirmed her resignation to Axios, but no word yet on future plans.
• Mapquest: Where jobs will be lost when robots drive trucks]
• Update: One week after used car marketplace Beepi shut down, rival Shift has made a senior exec change.
• Speak it: One of today's VC deals is an $8 million Series A round for Voysis, which is developing a platform that will help companies stand up their own voice AI systems inside of apps, mobile sites or websites. It is building a U.S. team in Boston, but plans to keep R&D in its home country of Ireland. Interesting rationale on that last point, from CEO Peter Cahill:

"Europe has had big challenges in languages, so European governments have funded a lot of language research. That means we have a lot of graduates who specialize in language, whereas the U.S. has focused and spent a lot less on it."
• Coming attractions: We hear that Betaworks Ventures is just weeks away on a final close for its debut fund, which is expected to total around $50 million. This is the first institutional fund for tech studio Betaworks, which previously had invested off its balance sheet (those investments will be folded into the new vehicle). One big difference will be that deals out of the fund, while still seed-focused, will be larger ($250k-$500k vs. $50k-$100k). There is some overlap with existing Betaworks investors, but there will be some Betaworks Ventures LPs that are new to the platform.
Betaworks Ventures has three partners: Matthew Hartman, Peter Rojas and John Borthwick (the Betaworks CEO, who will split his time 50/50 between the fund and the studio). No comment on any of this from Betaworks, natch.
The BFD: Uncle Carl's medicine cabinet
Carl Icahn has acquired an unspecified stake in Bristol-Myers Squibb (NYSE: BMY), according to the WSJ.
• Why it's the BFD: Bristol-Myers must feel besieged right about now, as the Icahn disclosure came just hours after the company had reached a detente with activist investor Jana Partners (agreeing to add three directors and launch a $2 billion accelerated share buyback program). Moreover, Icahn reportedly views his purchase as a precursor to a possible sale process for the New York-based drug-maker, whose current market cap is north of $91 billion.
• Bottom line: "Should Mr. Icahn help spur a sale of the company, the purchase would reshape the landscape among a group of companies racing to develop new science for attacking cancer, a market that could be worth billions. It's far from guaranteed there will be any sale of Bristol-Myers; the potential obstacles are formidable. For one thing, it isn't clear whether Bristol-Myers is a willing seller, and there's only a small handful of companies that could afford a price tag likely to exceed $100 billion." ― David Benoit & Jonathan Rockoff
Venture Capital Deals
• iQiyi, a Chinese streaming video unit of Baidu (Nasdaq: BIDU), has raised $1.53 billion via a convertible note placement. Backers include Baidu ($300m), Hillhouse Capital, Boyu Capital, Run Liang Tai Fund, IDG Capital and Sequoia Capital. http://bit.ly/2m7cE3J
• Mailgun, a Mountain View, Calif.-based email delivery company acquired in 2012 by Rackspace, said that it will spin out via a $50 million investment led by Turn/River Capital. http://tcrn.ch/2m7zOHb

• Maple Media, a Los Angeles-based mobile app company focused on the utility, productivity, games and entertainment verticals, has raised $30 million in new equity funding from Shamrock Capital. www.maplemedia.io
• Data.World, an Austin, Texas-based social network for "data people," has raised $18.7 million in new VC funding. Pat Ryan's family office led the round, and was joined by Chicago Ventures, Fyrfly Venture Partners, Hunt Technology Ventures, LiveOak Venture Partners, Shasta Ventures and Sherpa Asset Management. http://bit.ly/2mjXgwO
• Affigen, a St. Louis-based developer of therapeutics targeting cell lineage-specific tumor proteins, has raised $17 million in Series A funding led by Black Beret Life Sciences. http://bit.ly/2kJKJGT
• Haoqiao, a Chinese hotel search and booking engine, reportedly has raised $17 million in new Series B funding from China Merchants Capital Investment and China's National SMEs Development Fund. http://bit.ly/2ma1g3K
• True Balance, an Indian provider of mobile balance management solutions, has raised approximately $15 million in Series B funding led by Softbank Ventures Korea. http://bit.ly/2l5C0uz
• Ecrebo, a UK-based provider of retail POS solutions, has raised £12 million from Keith Mills (founder of Air Miles and Nectar) and Joseph Schull (ex-Warburg Pincus). www.ecrebo.com
• Famoco, a French developer of Android-based transactional devices, has raised €11 million in new VC funding. Idinvest Partners led the round, and was joined by Orange Digital Ventures, SNCF Digital Ventures, BNP Paribas Développement and return backers Hi inov, Fonds Ambition Numérique and Aurinvest. http://bit.ly/2kJL1h3
• Skurt, a Los Angeles-based rental car delivery company, has raised $10 million in Series A funding. Seed backer Upfront Ventures led the round, and was joined by BMW, Cross Culture Ventures, Expansion.vc, Greycroft Ventures and Magic Johnson. http://tcrn.ch/2kVXKbC
• Voysis, a voice AI platform with offices in Dublin and Boston, has raised $8 million in Series A funding led by Polaris Partners. www.voysis.com
• Clinc, an Ann Arbor, Mich.-based AI platform for banking, has raised $6.3 million in Series A funding. Drive Capital led the round, and was joined by Hyde Park Venture Partners, Cahoots Holdings and Stuart Porter. http://bit.ly/2mbQ6vB
• Banuba, a Hong Kong-based developer of solutions for AR-enabled mobile apps, has raised $5 million from Larnabel Ventures and VP Capital.
• ConsejoSano, a San Francisco-based health services navigation platform for Spanish speakers, has raised $4.9 million in Series A funding. 7wire Ventures led the round, and was joined by Tufts Health Ventures, TOTAL Impact Capital, Wanxiang Healthcare Investments, Acumen, Oxeon Partners and Impact Engine. http://bit.ly/2l99XO6

• Modus Therapeutics, a Stockholm-based developer of treatments for sickle cell disease, has raised around $3.55 million in new VC funding. Return backers include Rosetta Capital, Praktikerinvest and KDeV Investments. http://bit.ly/2mbtoDE
• Monzo, a UK-based digital banking startup, is "closing in" on between €20 million and €30 million in Series C funding led by Thrive Capital, according to TechCrunch. http://tcrn.ch/2m5M5fj
Private Equity Deals
• Abacus Next, a portfolio company of Providence Equity Partners, has made two acquisitions: Cloudnine Realtime, a San Diego-based provider of cloud software for CPA firms; and Results Software, a Herndon, Va.-based provider of CRM software for QuickBooks users. No financial terms were disclosed for either deal. www.abacusnext.com
• Accella Polyurethane Systems, a portfolio company of Arsenal Capital Partners, has agreed to purchase certain spray polyurethane foam manufacturing assets (based in Spring, Texas) of Germany's Covestro LLC for an undisclosed amount. www.accellacorp.com
• CLS, a French satellite services company, has acquired Woods Hole Group, an East Falmouth, Mass.-based provider of environmental, scientific and engineering consulting. No financial terms were disclosed. CLS sponsors include Ardian, Centre National d'Etudes Spatiales and FREMER. http://bit.ly/2l5t8oY
• Continental Services, a provider of food services to corporate clients in Michigan, has raised an undisclosed amount of private equity funding from New Heritage Capital. www.continentalserves.com
• CVC Capital Partners has agreed to acquire Zabska Polska, a Polish convenience store chain, from Mid Europa Partners. No financial terms were disclosed, but Dow Jones puts the price north of $1 billion, which would represent the largest sale ever of a PE-backed Polish company. http://bit.ly/2luyOtB
• DMT Development Systems Group, a Winnipeg-based provider of lead management software for auto manufacturers and dealers, has raised an undisclosed amount of growth equity funding from Sageview Capital. www.dmt.global
• Lovell Minnick Partners has invested an undisclosed amount into Spain-based Trea Asset Management. http://bit.ly/2mbH3uJ
• Moriah Henry Partners, a Midland, Texas-based oil and gas E&P company focused on properties in the Midland Basin of West Texas, has secured a $200 million equity commitment led by Post Oak Energy Capital. Also participating are Henry Energy LP and Moriah Energy Investments LLC, which will jointly manage the new company. http://bit.ly/2m625hB
• Norican Global, a portfolio company of Altor, has agreed to acquire Light Metal Casting Solutions Group, a European provider of capital equipment manufacturing and services for the light metal casting industry, from Auctus. No financial terms were disclosed. www.noricangroup.com
• Novitex Holdings (owned by Apollo Global Management), SourceHOV and Quinpario Acquisition Corp. 2 (Nasdaq: QPACU) all have agreed to merge in a $2.8 billion deal that creates a new "digital transformation" company called Exela Technologies, which will be listed on the Nasdaq. http://reut.rs/2luI29m
• PANOS, an Indianapolis-based portfolio company of Hammond, Kennedy, Whitney & Co., has acquired Walden Farms, a Linden, N.J.-based provider of branded calorie-free foods like salad dressings and coffee creamers. No financial terms were disclosed. www.waldenfarms.com
• Rapsodia, an Argentina-based lifestyle and women's apparel brand, has raised an undisclosed amount of growth equity funding from L Catterton. www.rapsodia.com.ar
• Sciens Building Solutions, a provider of fire detection and security services, has acquired W.W. Gay, a Jacksonville, Fla.-based provider of fire detection and fire suppression systems. No financial terms were disclosed. Sciens is a portfolio company of Huron Capital Partners. http://bit.ly/2m5OlDq
Public Offerings
• XP Investimentos, a Brazilian investment broker, is prepping a summer IPO that could raise upwards of $1.3 billion at a valuation of around $3.9 billion, according to the WSJ. Private equity firm General Atlantic holds a 49% ownership stake. www.xpi.com.br
Liquidity Events
• Maple Leaf Foods (TSX: MFI) has agreed to acquire Lightlife Foods, a Braintree, Mass.-based maker of alternative protein products, from Brynwood Partners for $140 million. www.lightlife.com
• Walt Disney Co. (NYSE: DIS) last year acquired the assets of MakieLab, a London-based maker of 3D printed custom dolls, according to TechCrunch. No financial terms were disclosed. Backers had included the Disney Accelerator, Sunstone Capital and Lifeline Ventures. http://tcrn.ch/2m777dq
More M&A
• ATM Holding of Germany has acquired a 25% stake in South African engineering and construction group Murray & Roberts (JSE: MUR). http://bloom.bg/2l5qAY1
• Carl Icahn has acquired an unspecified stake in Bristol-Myers Squibb (NYSE: BMY), according to the WSJ. The New York-based drug-maker has a current market cap north of $91 billion.
• Chevron (NYSE: CVX) has agreed to sell two natural gas fields in Bangladesh to Zhenhua Oil, a Chinese state-owned energy group, for around $2 billion, according to Reuters. http://reut.rs/2lulaql
• Tellkom (JSE: TKG) is considering a bid of upwards of $1 billion for South African mobile operator Cell C, according to Bloomberg. http://bloom.bg/2kJHgbm
• Ternium (NYSE: TX) has agreed to pay €1.5 billion for a Brazilian steelmaking plant from Germany's Thyssenkrupp. http://reut.rs/2mbj0vE
• Veresen (TSX: VSN) has agreed to sell its power generation business via three separate transactions worth a total of $1.18 billion. The Calgary-based energy company did not name buyers. https://tgam.ca/2m7jXIy
Fundraising
• Project A, a Berlin-based VC firm, has closed its second fund with €140 million in capital commitments. It also has raised a separate €40 million parallel fund for larger follow-on commitments. http://tcrn.ch/2ltUaHL
• TrueBridge Capital Partners has closed its first direct VC investment fund with $125 million in capital commitments. The Chapel Hill, N.C.-based firm historically had only raised funds-of-funds. www.truebridgecapital.com
It's Personnel
• Paulo Castellari has stepped down as CFO of Brazilian power utility Cemig after just two months, in order to join Abu Dhabi sovereign wealth fund Mubadala Development (which opened a Rio de Janeiro office last year). http://reut.rs/2kXoRmr
• Roger Fradin, former vice chair of Honeywell, has joined The Carlyle Group as an operating executeve focused on the industrial and transportation sector. www.carlyle.com
• Brian Gingold has joined Weil, Gotshal & Manges as a New York-based partner in the firm's private equity practice. He previously was a partner with Gibson Dunn & Crutcher. www.weil.com
• Greenbriar Equity Group, a private equity firm focused on the transportation sector, has promoted Niall McComiskey to managing director. www.greenbriarequity.com
• Brian Wornow has joined Keefe, Bruyette & Woods as a managing director in the firm's financial services I-banking group. He previously was a senior managing director with Clayton Holdings. www.kbw.com
• Yukon Partners, a Minneapolis-based private equity firm, has promoted Aaron Arnett to principal and David Sampair to director. www.yukonpartners.com
Final Numbers