Axios World
May 10, 2018
Welcome to the Axios World newsletter, where two evenings a week we break down what you need to know about the big stories from around the world.
Thanks for joining me! Tell your friends and colleagues to sign up here, and send tips and feedback to [email protected]
1 big thing: The threat of war between Israel and Iran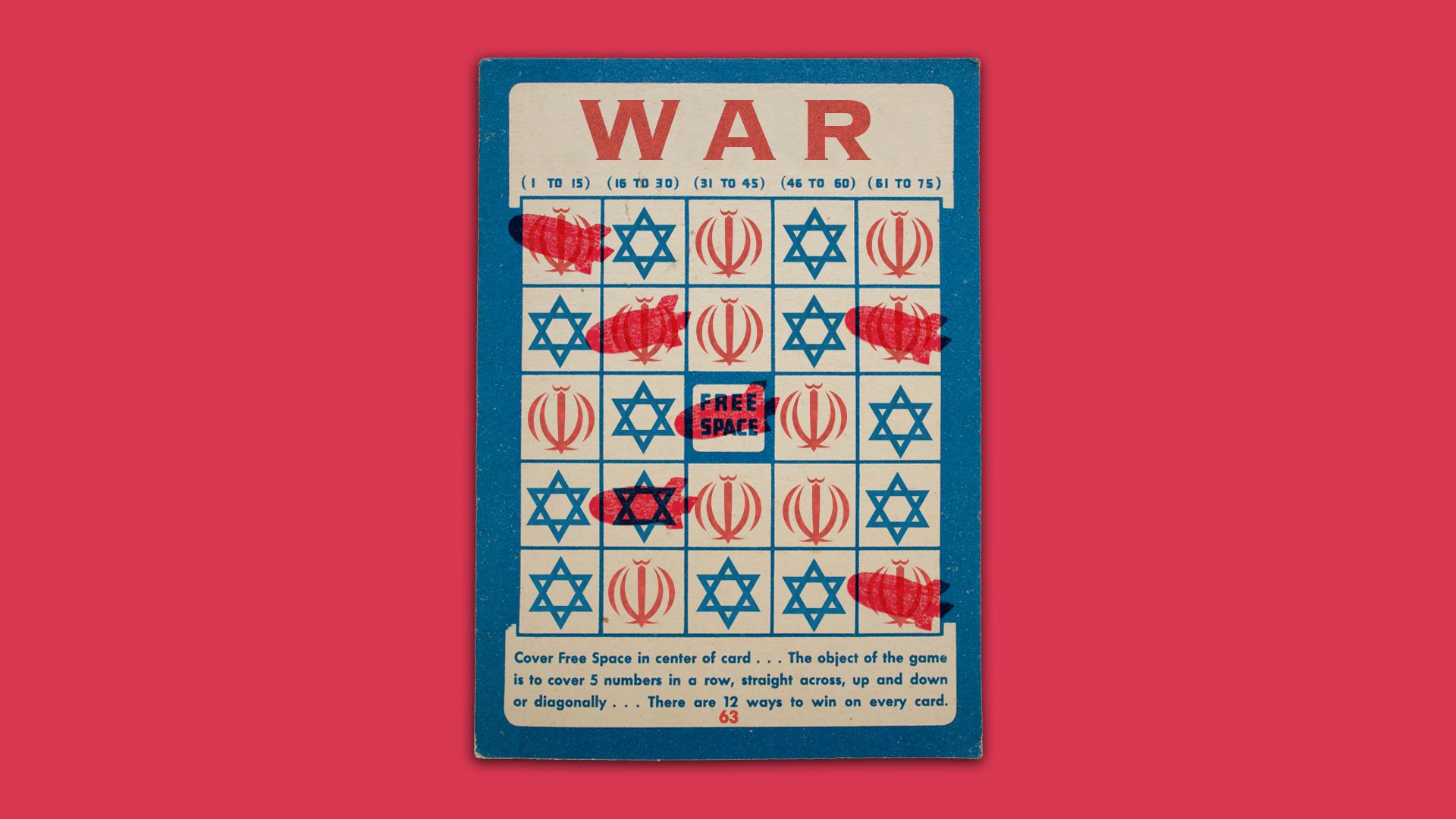 The conflict between Israel and Iran has entered new territory after Iran launched rockets at Israeli targets in the Golan Heights for the first time, and Israel responded by striking "nearly all" of Iran's military sites in Syria, according to the Israeli military.
The big picture, from Axios contributor Barak Ravid in Jerusalem:
"The Israeli-Iranian escalation is one of many crises that were created out of the Syria civil war."
"Iran and its proxies, who were instrumental in helping the Assad regime change the direction of the war, want to cash in on their investment. Iran wants to build a robust military presence in Syria, and open a front with Israel 1,000 miles from home."
"Israel, on the other hand, is adamant that it won't let that happen. As an Israeli official told me, 'Unlike in Lebanon, this time we are going to nip it in the bud.'"
The big question: Will this spiral into an all-out war?
Mara Karlin, a Brookings fellow and former deputy assistant secretary of defense, says: "I don't think either side wants a new war at the moment, but that doesn't mean they won't get one."
Karlin says Iran and Israel are in a "cat and mouse game to test each other's red lines," and "events of the last 24 hours have definitely pushed us to a different level on the escalation ladder."
Rachel Brandenburg, Director of the Middle East Security Initiative at the Atlantic Council, says the biggest concern is "the number of variables" that increase the risks of provocation and miscalculation.
Reasons to worry...
Both governments know the risk of all-out war, Brandenburg says, "but there are enough different actors that there's a lot of room for someone to say, 'let's go for it.'"
Because there are so many actors, Karlin says, it's unclear who the key decision-makers will be. It's also unclear who the arbitrator is, with neither the U.S. nor Russia playing that role.
External factors could also change the calculus, Karlin notes: "You could see folks decide, 'today's the day because tomorrow is going to be worse.'"
One x-factor: Trump's decision to withdraw from the Iran deal could either encourage Iran to play nice while it tries to isolate the U.S. and salvage the deal, or respond with further shows of force. If Iran decides to ramp up nuclear proliferation activities, that's a whole new equation for Israel — and for the U.S.
What to watch: The longer the situation remains on the edge, the greater the likelihood something will come along to push it over.
2. Trump makes Kim Jong-un look predictable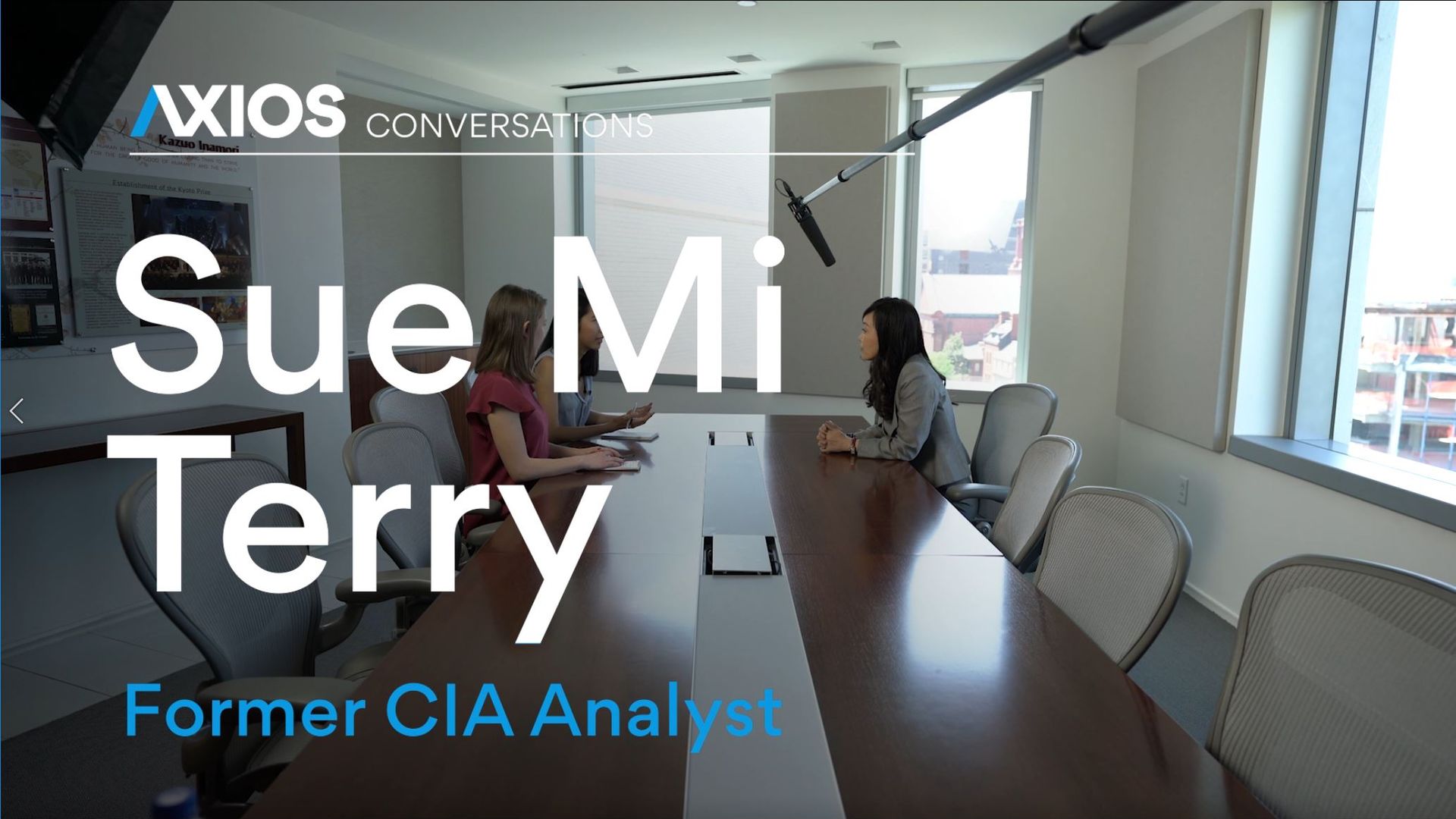 Just hours after greeting three Americans who had been held in North Korea at Joint Base Andrews, President Trump announced today that his summit with Kim Jong-un will take place on June 12th in Singapore.
Sue Mi Terry, a former CIA analyst on Korea now at the Center for Strategic and International Studies, sat down with my colleagues to discuss how both leaders will approach the meeting:
"I think at this point, Trump is a lot more unpredictable than Kim Jong-un. Everything Kim has done so far has certain rational thinking behind it... for me, Trump is more of a wildcard here."
3. Breaking down Trump's Iran deal gamble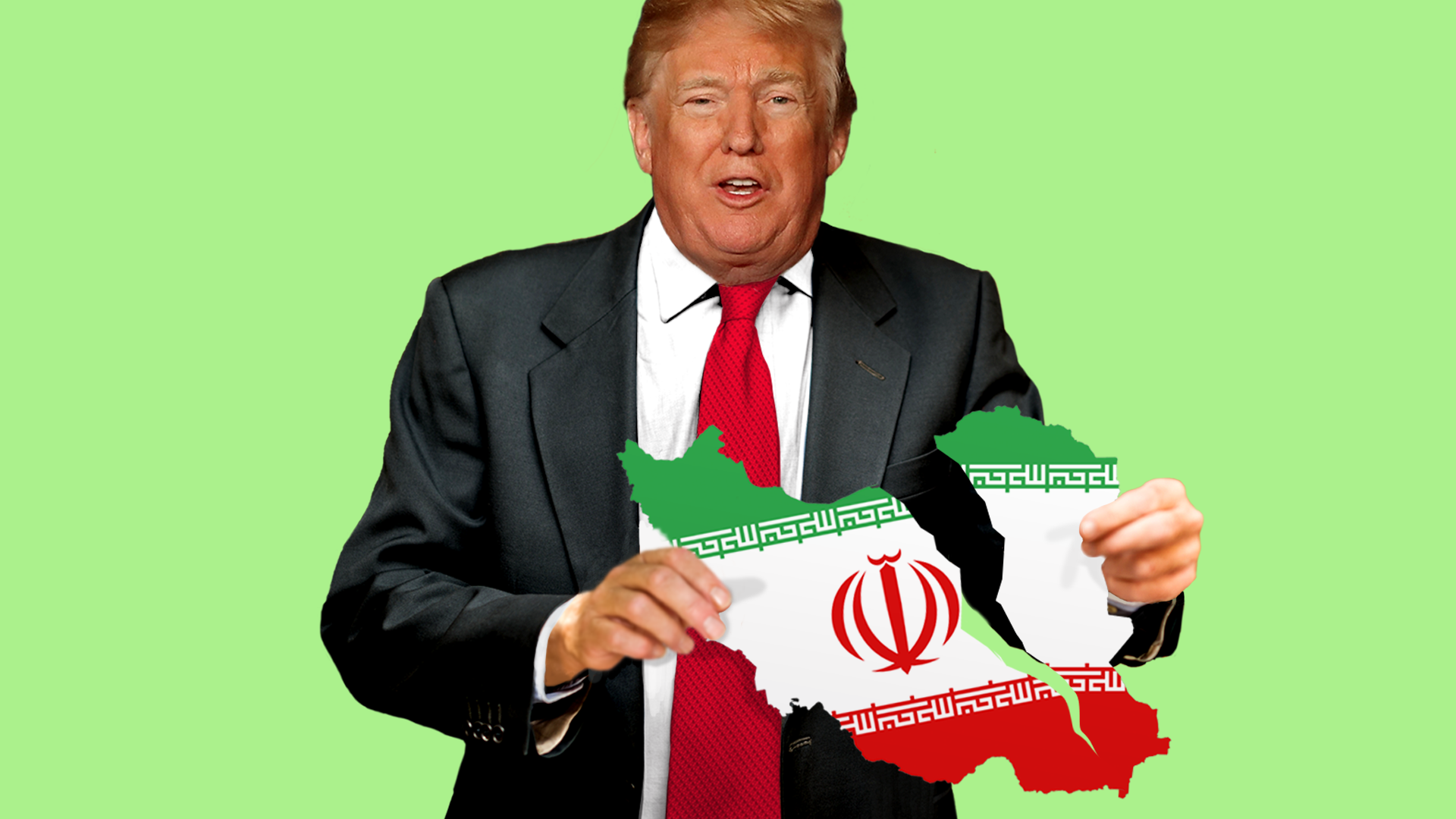 CFR President Richard Haass writes: "Trump's decision could force a showdown over Iran's nuclear program now rather than in a decade. If Iran were to resume nuclear activities proscribed by the Joint Comprehensive Plan of Action (JCPOA), there is a real risk the U.S. or Israel would launch attacks against it, starting a regional conflict of unknown dimensions." Read the full piece.
More analysis from our Expert Voices network...
Michael McFaul: "President Trump's core foreign policy idea could be described as the Withdrawal Doctrine: He has already withdrawn from the Paris climate agreement and the Trans-Pacific Partnership. He has threatened to withdraw U.S. troops from Syria and South Korea and to reduce American support to NATO. This is the greatest manifestation to date, and one with grave risks for U.S. security interests." Go deeper.
Alex Vatanka: "Trump's decision points to the greater aim of bringing about regime change in Tehran, as suggested by his appeal to the Iranian people to rise up and reclaim their country from the Islamist dictatorship." Go deeper.
Ivo Daalder: "This decision shows that when it comes to U.S. foreign policy, allies no longer count. The U.S.' greatest advantage in competing with China and Russia is that it has allies, whereas they merely have clients." Go deeper.
4. Asia: Change where it hadn't seemed possible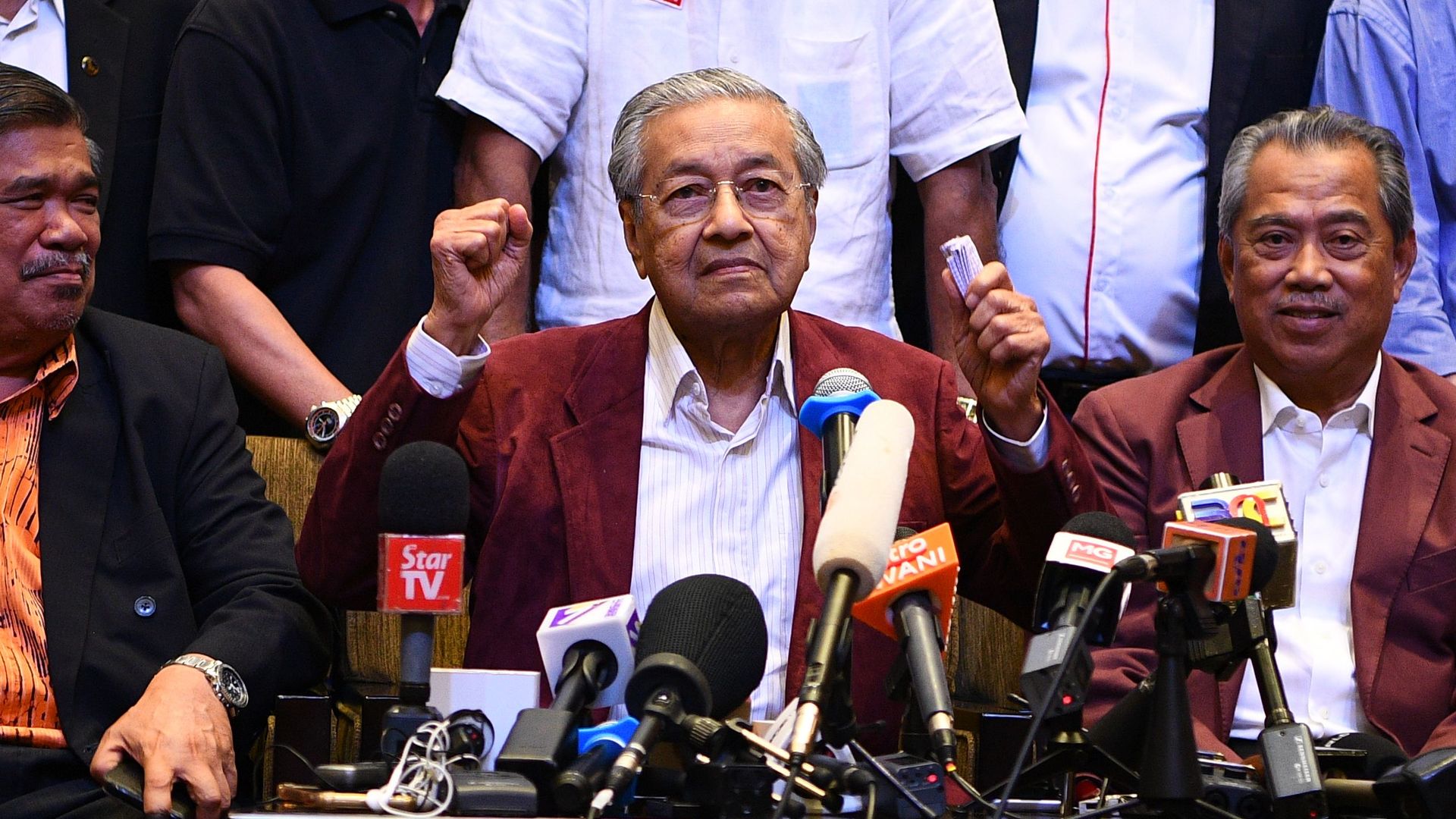 The opposition has won a majority in Malaysia's elections, meaning power will change hands for the first time in six decades in the southeast Asian country.
The opposition coalition was led by Mahathir Mohamad, a 92-year-old former prime minister and mentor-turned-critic of outgoing prime minister Najib Razak, who had attempted to gerrymander his way to victory despite a major financial scandal.
Smart take, from the FT's Victor Mallet:
"This popular revolt at the ballot box goes against the recent political trend in Asia. After a flowering of democracy ... the region's liberals have suffered a catalogue of reversals."
"The future, not least the next few days, is uncertain. Mahathir has promised to arrange a pardon for one-time opposition leader Anwar Ibrahim and to install him as prime minister, even though it was Mr Mahathir who sacked and persecuted [him]."
The bottom line: "Malaysia's citizens have finally been able to reassert their right to change the way the place is run."
Bonus: Nepal plays the Xi card with India
Indian Prime Minister Narendra Modi heads to Nepal on Friday intent on keeping the small South Asian country away from China's grasp.
The big picture: Nepal is located between the two Asian giants. It has historically been closer to India, a fellow Hindu-majority country with which it shares deep cultural and economic ties. But India is worried that Chinese investment is causing its neighbor's loyalties to shift. Axios' Erica Pandey breaks it down.
5. Global: When children become scarce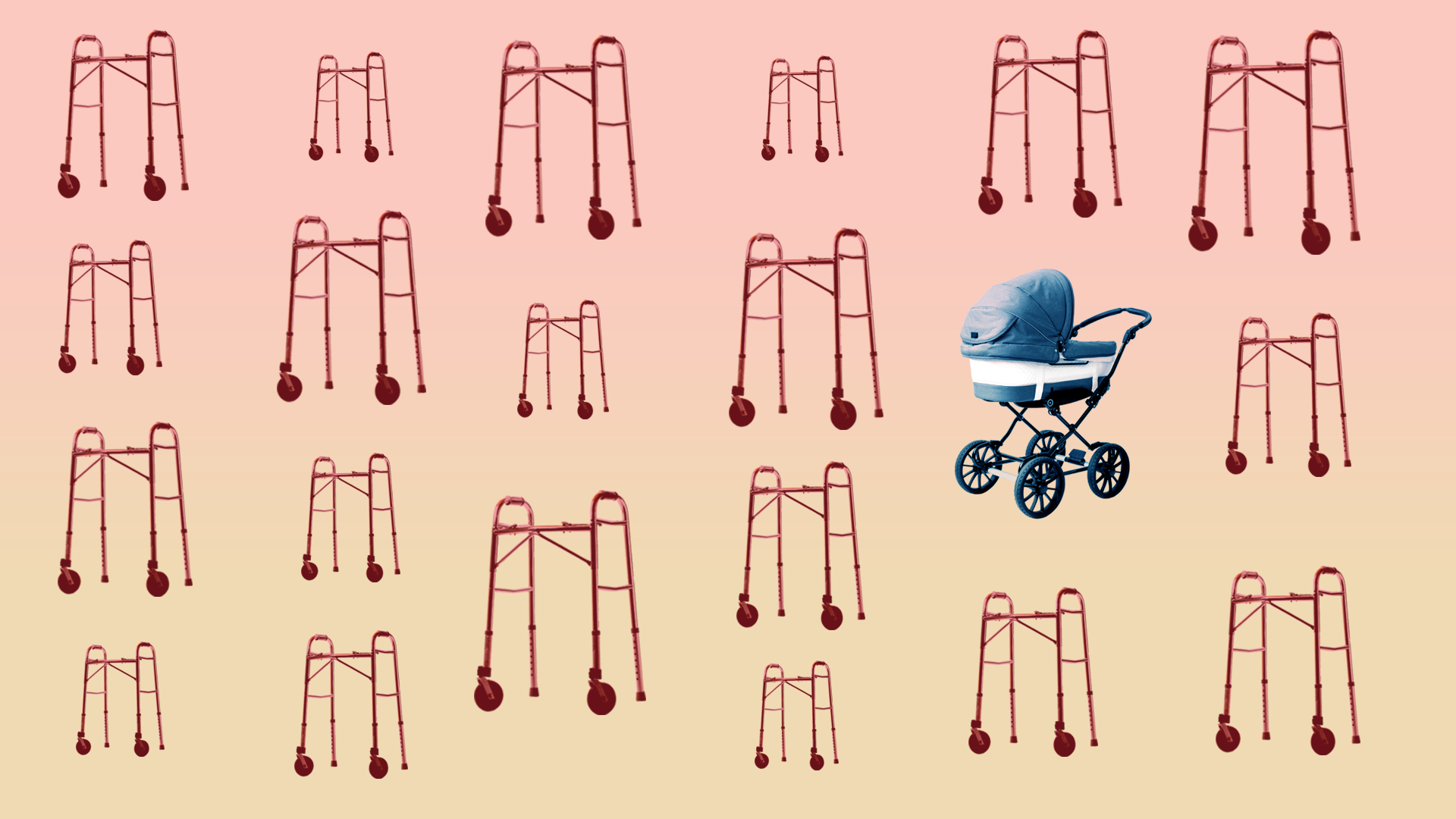 Axios Future Editor Steve LeVine flashes forward to a world with fewer children:
Across the advanced economies, the population of children is declining. With a shrinking pool of youth entering the work force, many fear that industrial economies could teeter, with acute worker shortages and less tax income for social payments to the bulging elderly population.
Nowhere are children scarcer than in Japan and South Korea, which have spent billions to raise their birth rates but have failed so far to halt the trend, and have been "hesitant to embrace immigrants," Gi-Wook Shin, a professor at Stanford, told Steve.
What to watch: The demographics are a hard inducement for aging advanced economies to embrace advances in robotics that can take the place of humans across industries.
Go deeper: Read Steve's full report.
6. Latin America: Mexican murders at record level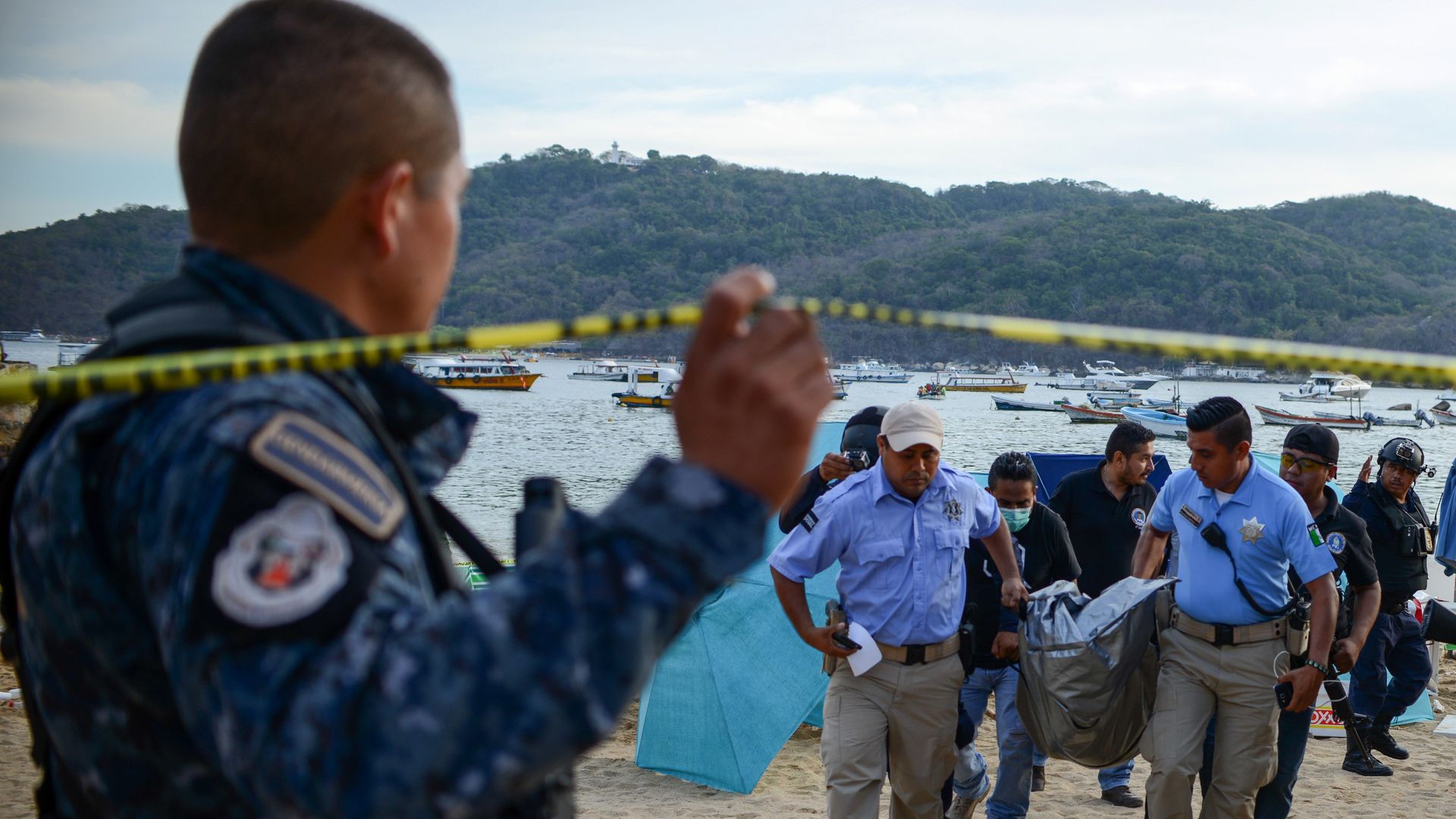 Mexico is on track for more than 30,000 murders this year, which would surpass last year's record high of 25,340 murders. Three reasons for the spike, per the Economist:
As gang leaders get captured, gangs become "fragmented," leaving them prone to infighting.
Gangs have begun to look beyond drug-trafficking to kidnapping and extortion.
As gangs spread to typically less violent states, there's a spike in murder rates there too.
7. Stories we're watching
Arab youth now view the U.S. primarily as an adversary, according to an annual survey of 18-24 year olds in 16 Arab states. That's a complete reversal from 2016. Read more.
Quoted:
"It's no longer the case that the United States will simply just protect us. Let's face it: Europe is still in its infancy with regard to the common foreign policy. That is the task for the future."
—
Angela Merkel speaking today at a ceremony
in which Emmanuel Macron received an award.
Thanks for reading! See you Monday evening.