Welcome back to Axios World. I wanted to rebrand as Shane's World for the duration of Dave's vacation, but alas, the higher-ups at Axios weren't on board. Party on!
1 big thing: Climate change driving global hunger
The number of undernourished people around the globe increased to nearly 821 million in 2017, the third straight year of growth and the highest figure since 2009, according to a new report from the UN's Food and Agriculture Organization.
Why it matters: Along with conflict and instability, this rise in global hunger is driven increasingly by climate change and related extreme weather events, putting some of the world's most vulnerable citizens at even greater risk.
Food insecurity was found to be significantly worse in countries where people are dependent on agriculture for their livelihood, especially when they don't have systems in place to counter the effects of climate shocks.
"It is shocking that, after a prolonged decline, this is the third consecutive year of rising hunger. The inescapable fact is that climate change is now leaving people around the world without enough to eat," Robin Willoughby, head of food and climate policy at Oxfam GB, told The Guardian.
The big picture: Climate change has the potential to erode the gains made toward fighting global hunger over the past decade — which were largely due to political stability, economic growth and greater social protections in the developing world — as extreme weather kicks off more and more societal crises around the world. Some specific weather trends are triggering the worst climate shocks on food stores:
Higher temperatures — and spikes in temperature anomalies — can affect crop yields.
Severe droughts and floods linked to climate change have both seen an uptick in recent years — most notably, flood-related disasters spiked 65% in the last quarter-century.
Changes in seasonality, especially in the developing world, throw off rainfall patterns and growing seasons.
Of the 51 countries that faced food crises in 2017, 34 had climate shocks, per the UN report. The food security threat deepened in the 14 countries that simultaneously faced conflict and regional instability in addition to climate shocks.
Yemen, where 22 million out of 27 million citizens are in need of humanitarian assistance, perhaps best represents this horror. Already one of the world's poorest countries, Yemen faces the combination of an ongoing civil war and serious famine that led UN Ambassador Nikki Haley to remark "no one should ever have to live the way the people of Yemen are living."
The bottom line: Without significant action to address climate change, some of the world's most vulnerable citizens may face increasing risk from global hunger, which was on a marked downward trend just 5 years ago — and the UN had hoped to eliminate fully by 2030.
Go deeper:
2. Europe: Russia's Skripal PR push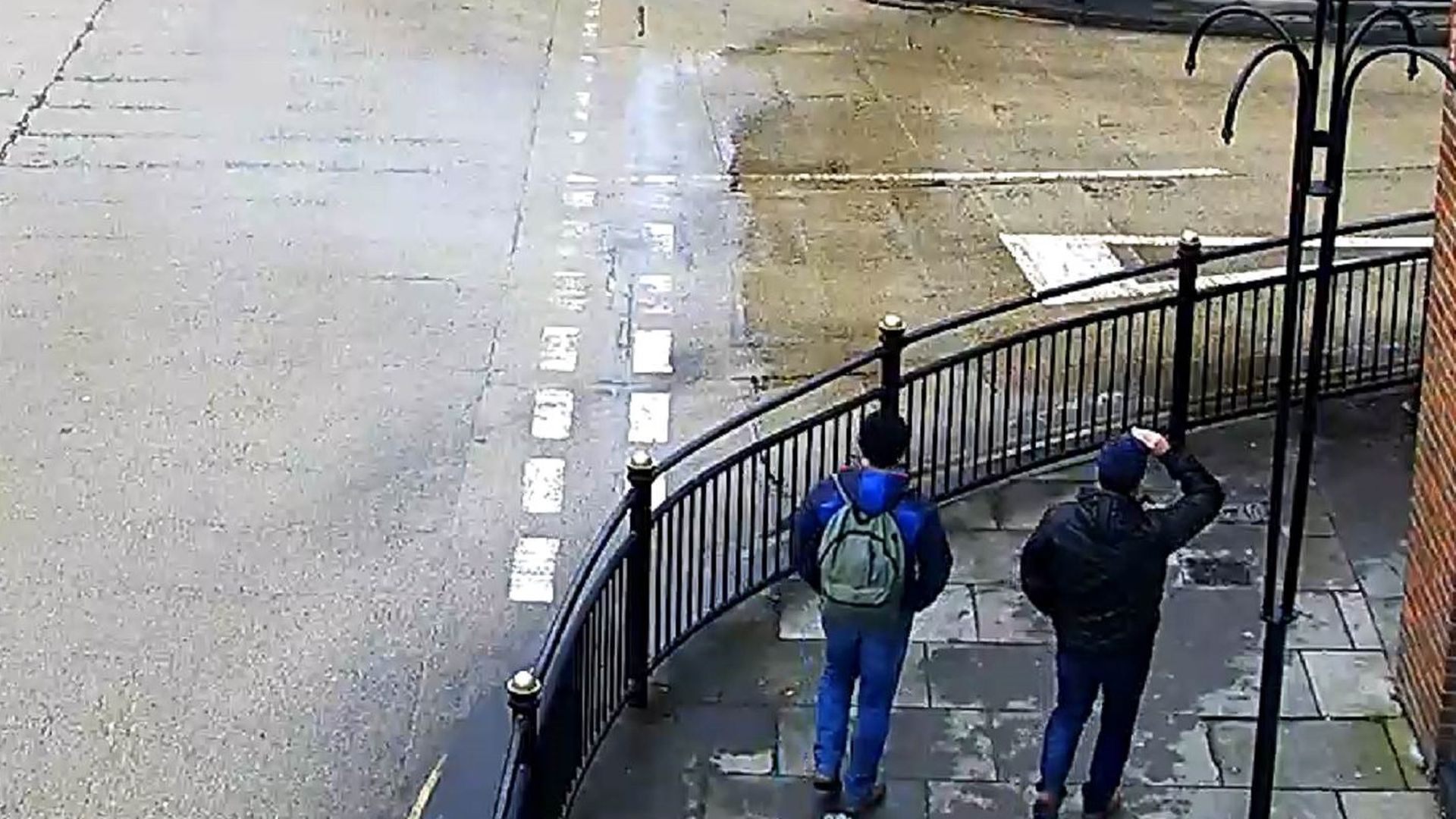 The suspected Russian intelligence officers charged by the U.K. with carrying out a nerve agent attack on former spy Sergei Skripal sat down for an interview with Kremlin-funded RT to let the world know they were definitely just in Salisbury, England, in March as normal tourists.
What they're saying:
Alexander Petrov and Ruslan Boshirov immediately denied working for the GRU, Russia's military intelligence arm.
"We arrived in Salisbury on March 3 and tried to walk through the town, but we lasted for only half an hour because it was covered in snow."
"On March 4, we returned [to Salisbury] because everything had melted away in London, there was warm and sunny weather. We specifically went there [again] to see the Old Sarum and the cathedral."
"Amazing. Two Russian men claim they went to Salisbury as tourists but were frustrated by all the snow on the ground, so they immediately went home ... to Moscow. In March. Where it was covered in snow."
—
Christopher Miller
, a journalist covering Ukraine and Eastern Europe
The intrigue: Just yesterday, Russian President Vladimir Putin called on the two men to come forward for a media appearance, per the NYT:
"We of course checked who these people are. We know who they are, we found them. They are civilians, of course."
"I can assure you that there is nothing special, nothing criminal there. We will see very soon."
3. Latin America: The Cuba whodunnit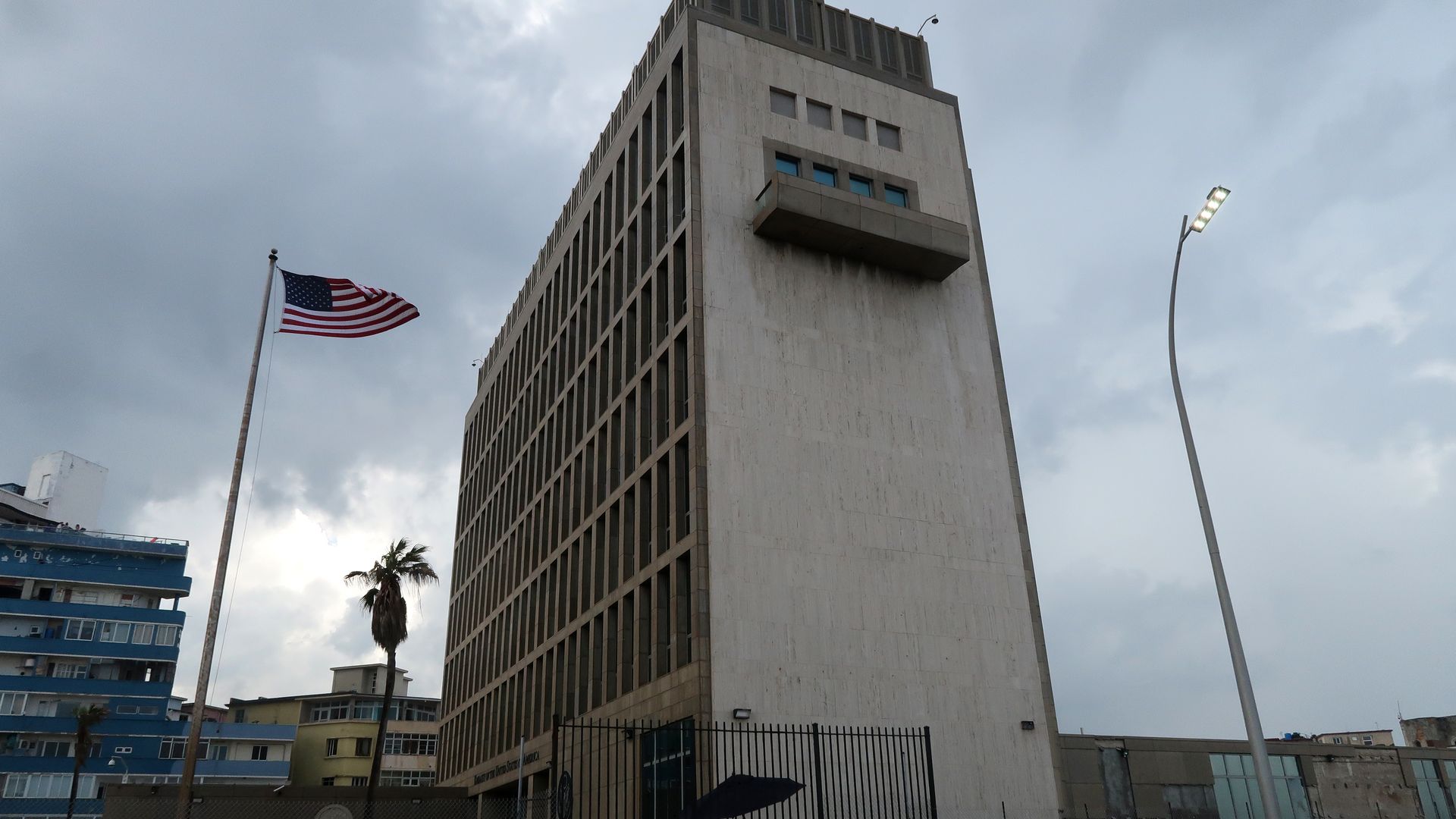 Russia is now the primary suspect in a series of mysterious attacks that led to traumatic brain injuries and other strange symptoms for American diplomatic personnel working in Cuba and China, according to an NBC News report.
Why it matters: Should the suspicions prove correct, it would mark a stunning escalation by Vladimir Putin's Kremlin against the United States, expanding the field of conflict beyond election meddling and electronic disinformation to actual physical attacks against U.S. government personnel.
Given the current state of geopolitics, the idea that Russia would target the United States in such an operation is not surprising. But this story has been truly wild over the past year, placing the blame on sonic attacks and mass hysteria before finally settling on microwave weapons.
What they're saying: The State Department pushed back against NBC's report on Tuesday. Spokesperson Heather Nauert said, "Our position has not changed. ... We have not assigned any blame and we continue to look into this."
4. What I'm reading: Renewing liberalism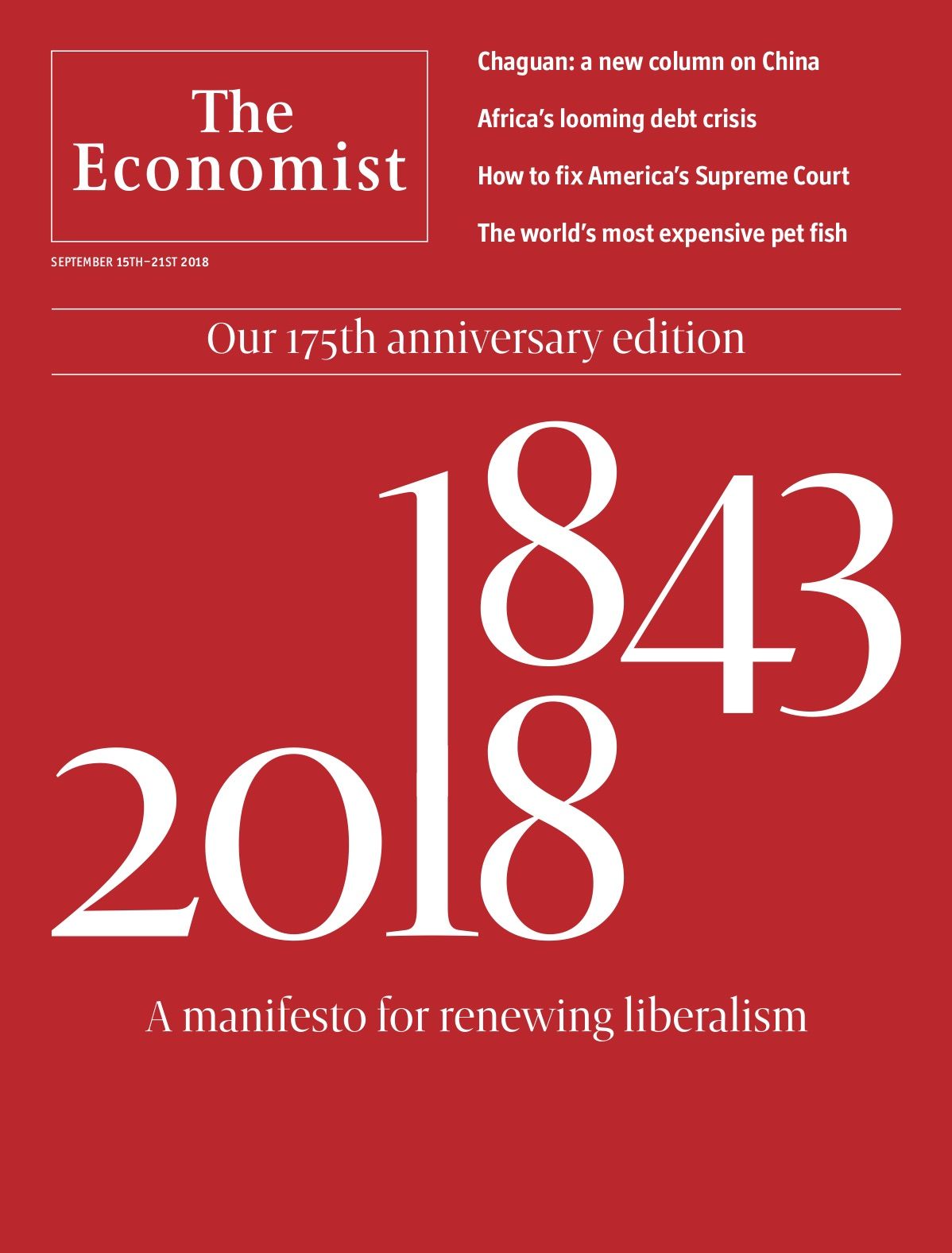 Courtesy The Economist
"Success turned liberals into a complacent elite. They need to rekindle their desire for radicalism," writes The Economist in its 175th anniversary issue:
"Liberalism made the modern world, but the modern world is turning against it."
"We were created 175 years ago to campaign for liberalism — not the leftish 'progressivism' of American university campuses or the rightish 'ultraliberalism' conjured up by the French commentariat, but a universal commitment to individual dignity, open markets, limited government and a faith in human progress brought about by debate and reform."
"In its moment of triumph after the collapse of the Soviet Union, it [liberalism] lost sight of its own essential values."
5. Europe: The right's Hungary reckoning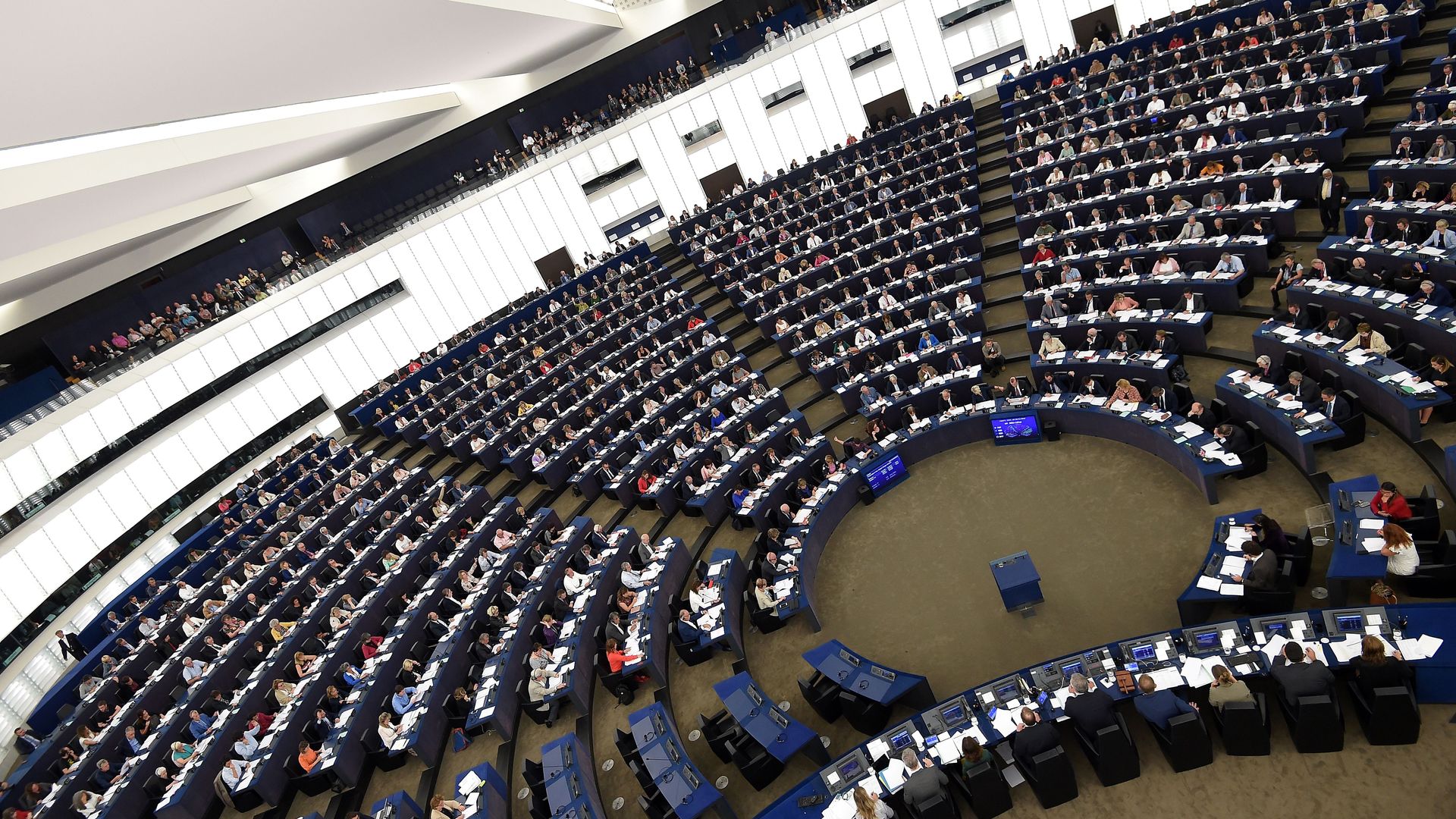 The European Parliament passed a rare motion Wednesday condemning Hungary, led by Prime Minister Viktor Orbán, for violating the European Union's founding values, which center on democracy and respect for the rule of law, reports Axios' Zach Basu.
The big picture: The motion could trigger a vote to strip Hungary of its EU voting rights, but it would require unanimous approval, and several of Orbán's allies have already said they would vote no. But even a symbolic move to censure Hungary is significant given that members of Orbán's own coalition in the European Parliament, the center-right European People's Party, have finally taken a stand against his autocratic rule.
The bottom line: The European Parliament's elections are next year, and the EPP must decide whether to engage Orbán in dialogue or eject him from its ranks — and risk facing off against a potential far-right alliance he could form with other populists.
6. Africa: Another South Sudan peace deal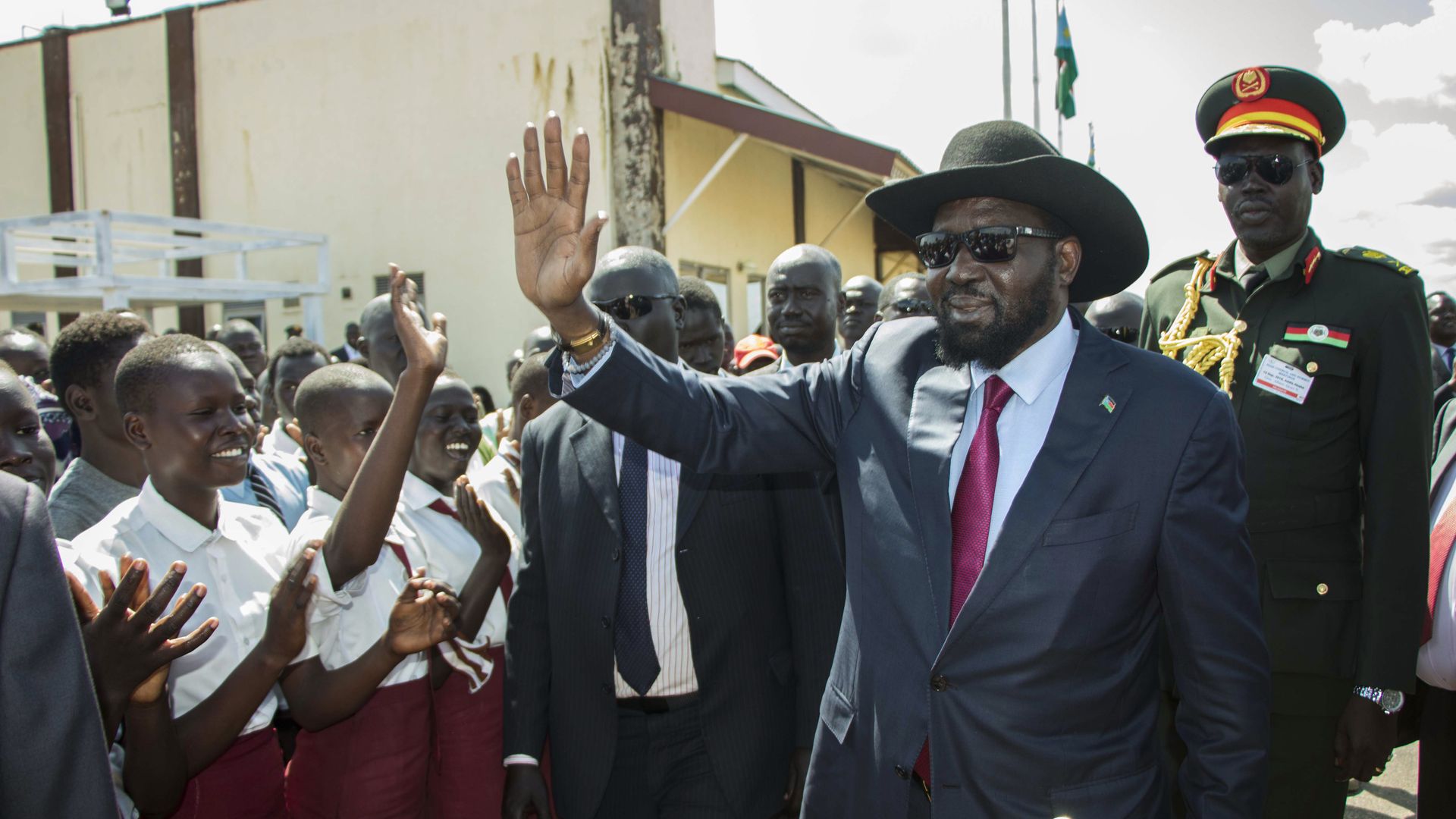 "South Sudan's President Salva Kiir signed a peace agreement with rebel factions in the Ethiopian capital on Wednesday to end a civil war that has killed at least 50,000 people," reports Reuters.
The big picture:
"A previous peace deal signed in 2015 fell apart a year later after clashes broke out between government forces and rebels."
"An estimated quarter of South Sudan's population of 12 million has been displaced and its economy, which heavily relies on crude oil production, ruined."
"The United States, Britain and Norway, known as the Troika which back peace efforts, welcomed the signing of the deal."
The other side, via John Prendergast, co-founder of African watchdog The Sentry with George Clooney:
"Today's peace deal lacks meaningful checks and balances on a presidency that already wields immense powers, which are primarily used to loot the country's resources and deploy extreme violence against opponents. ... This new peace deal fails to undo the theft of government revenue by entrusting the same corrupt politicians without any meaningful checks and balances."
7. Stories we're watching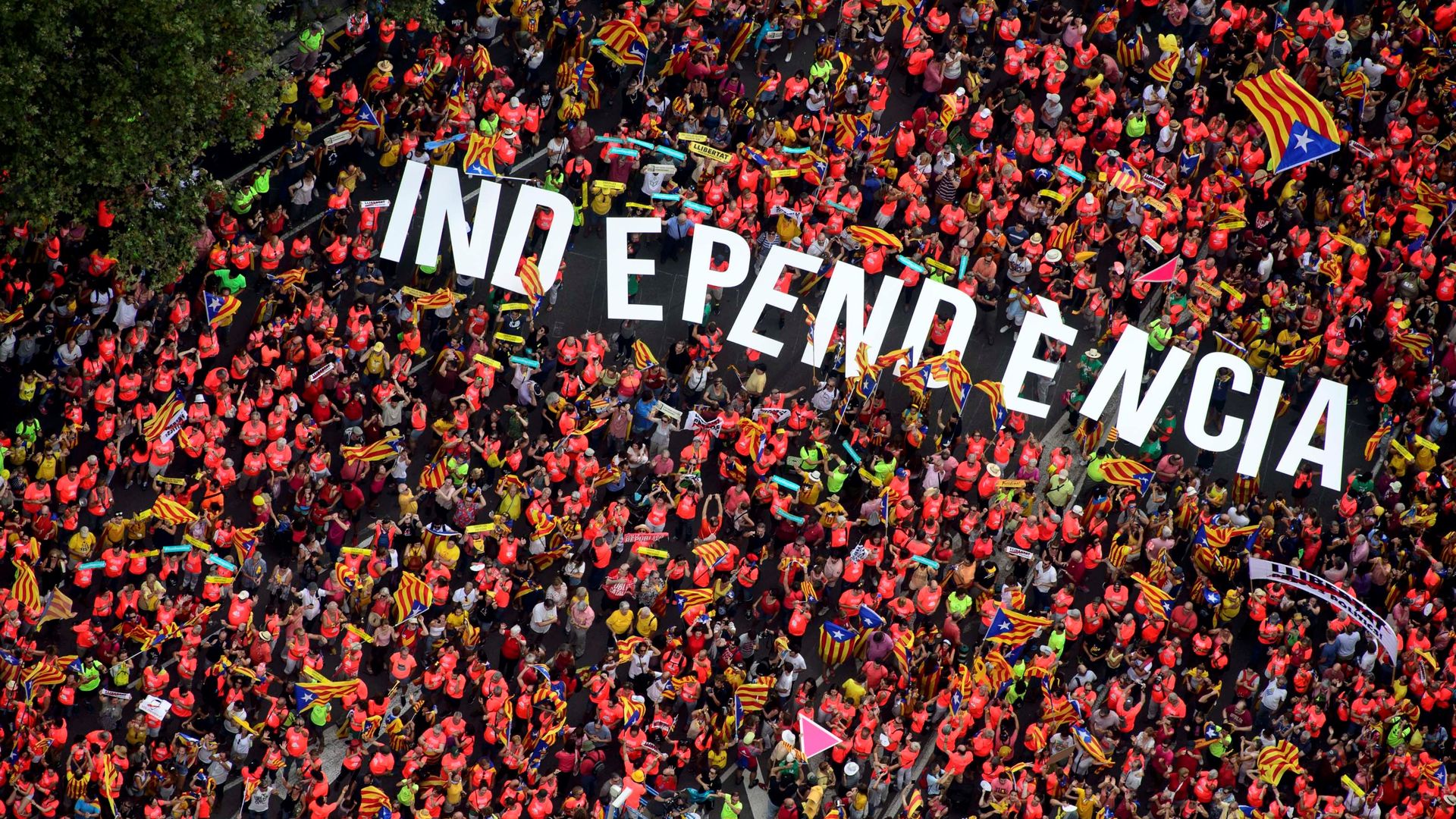 Quoted:
"We examine the market, look if there is something new — some biologically active additives, amino acids, vitamins, microelements. We pick up the most necessary, come here and decide how to deliver the new products from this market here."
— Alexander Petrov and Ruslan Boshirov, the U.K.'s suspects in the Skripal poisoning
told RT
about their "careers" in sports nutrition that brought them to Salisbury
Thanks for reading! See you again on Monday for my second week at the helm.