Axios World
November 09, 2021
Welcome back to Axios World. National security reporter Zach Basu here, filling in for Dave while he and his new puppy take a road trip down South.
Tonight's edition (1,678 words, 6 minutes) begins with Europeans in Taipei, takes a pit stop in Vilnius, and wraps up with a look at the hottest ticket in town.
Heads-up: We'll be off for Veterans Day on Thursday, but Dave will be back in your inboxes next week.
Situational awareness: The Chinese Communist Party is meeting for its annual plenum, where Xi Jinping is expected to lay the groundwork to secure an unprecedented third term. Go deeper.
1 big thing: Europe's China hardliners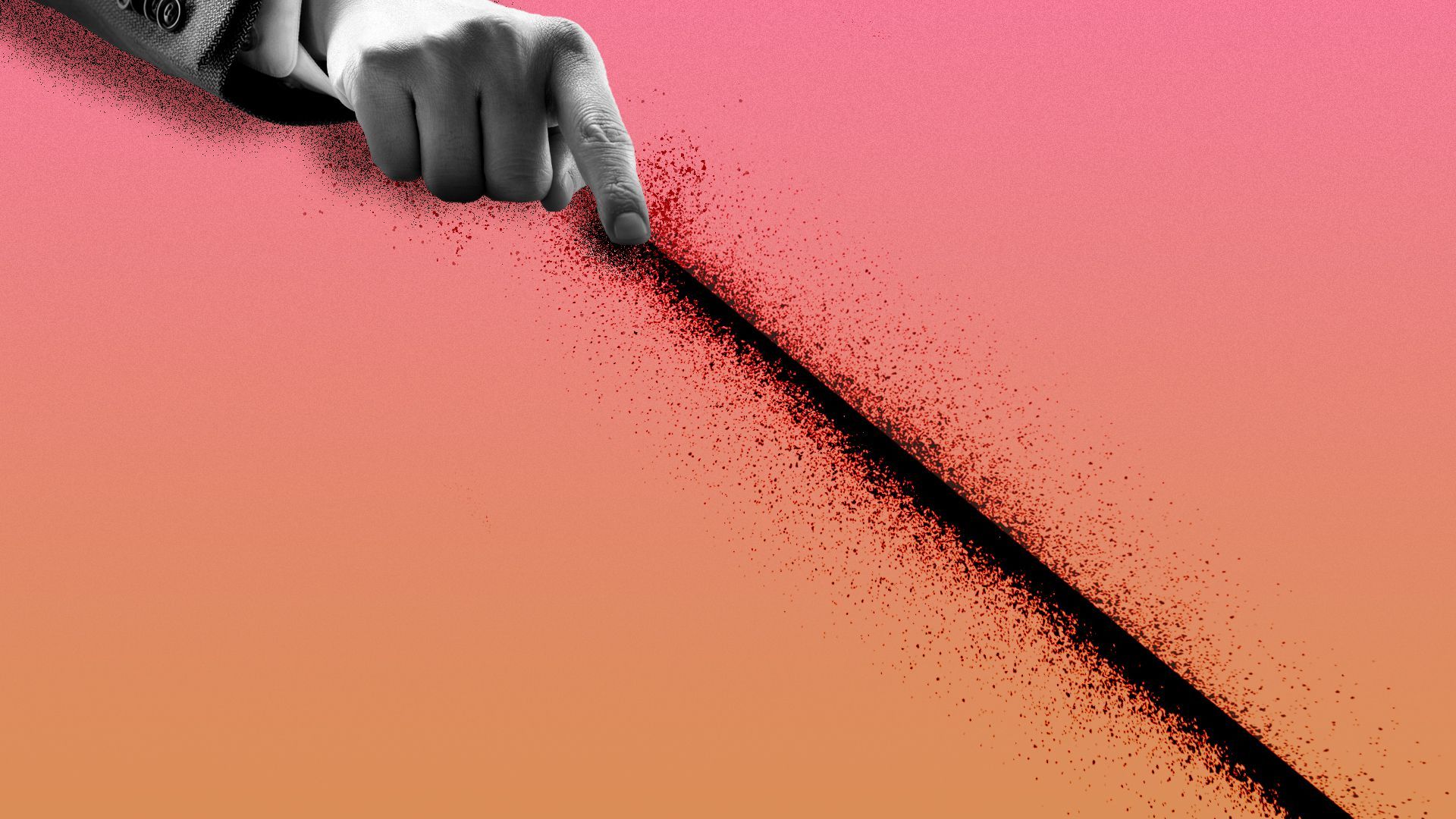 Two weeks after the European Parliament voted 580-26 on a resolution to strengthen EU-Taiwan relations, an official delegation of lawmakers traveled to Taiwan for the first time to deliver a simple message: "You are not alone."
Why it matters: Taiwan is an industrialized democracy that has faced growing military intimidation from the Chinese government, which views the self-governing island as a breakaway territory that must be brought under its control.
The visit by European lawmakers last week sparked outrage from China's Foreign Ministry, which has warned that any country attempting to bestow international legitimacy on Taiwan will "pay a price."
The big picture: The intensifying U.S.-China rivalry is expected to dominate the next century of geopolitics.
A vocal, cross-border cadre of Europeans is seeking to ensure there is no ambiguity about where the EU stands in the clash between authoritarianism and democracy.
One way is by building ties with Taiwan, whose foreign minister paid a secret visit to Brussels last month after stopping in other EU capitals.
State of play: The EU's official stance is that China is simultaneously a partner, a competitor and a systemic rival — a dynamic that has drawn allegations of "fence-sitting" from some critics.
EU leaders say they do not wish to be dragged into a no-win conflict between the U.S. and China and that the world must deal with China how it is, not how they wish it to be.
But like many countries whose views of China have soured over the last two years, that attitude of nonconfrontation may slowly be starting to shift.
French member of the European Parliament Raphaël Glucksmann told Taiwan's Premier Su Tseng-chang during last week's visit: "You have shown that in this region, democracy can flourish and that authoritarian regimes are not the future."
How we got here: Last year ended with EU leaders joining Chinese President Xi Jinping on a videoconference call to finalize a landmark investment deal championed by German Chancellor Angela Merkel, much to the frustration of lawmakers who had raised concerns about forced labor.
Three months later, the EU joined the U.S., U.K. and Canada in sanctioning Chinese officials involved in human rights abuses against the Uyghurs — a symbolic, but overall mild expression of the West's disapproval.
China responded furiously, sanctioning 27 EU ambassadors, several think tanks and scholars, and prominent members of the European Parliament like Glucksmann who had been critical of Beijing. The EU was forced to freeze the investment deal.
2. Part II: Little Lithuania stands its ground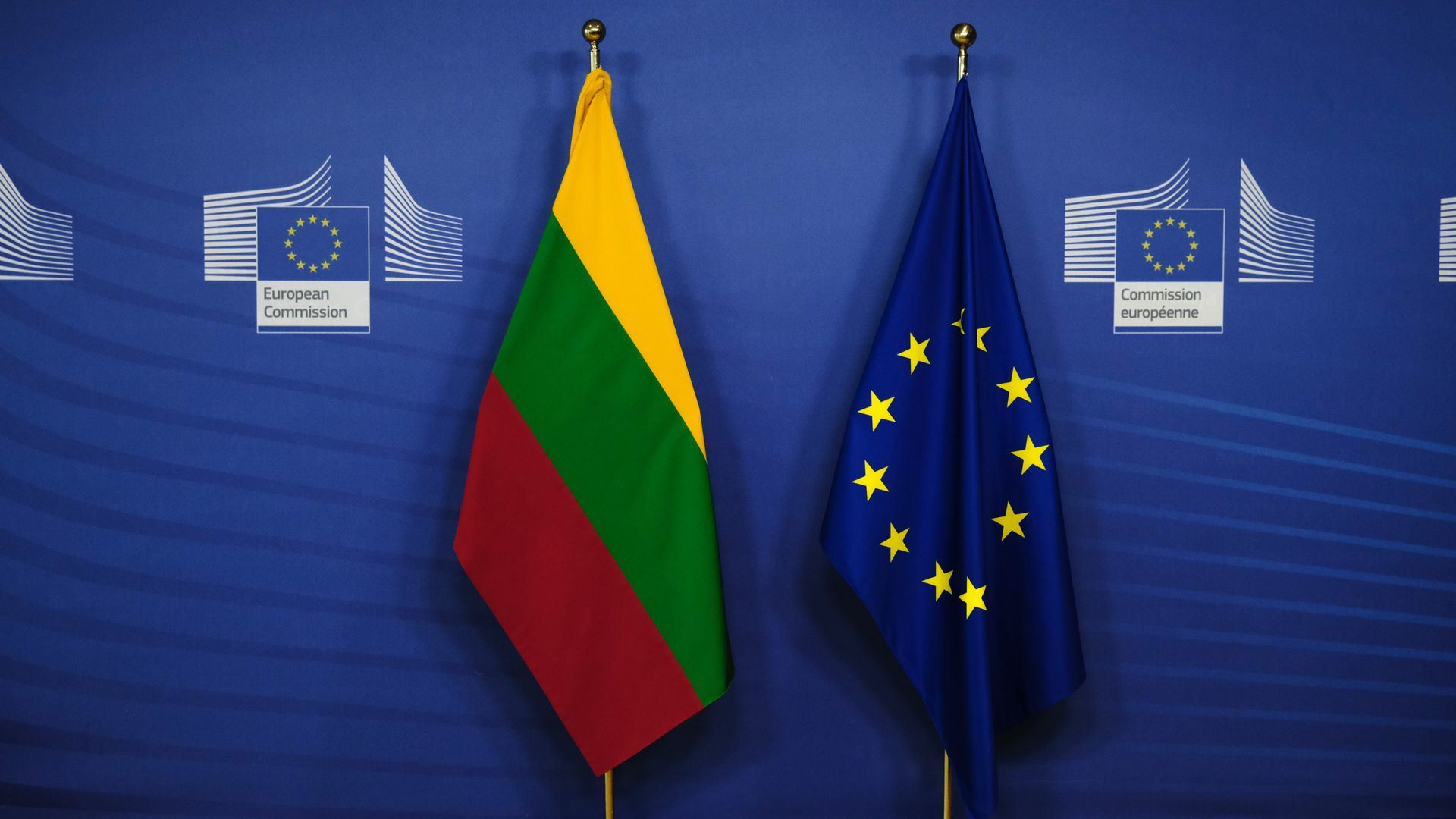 Dovilė Šakalienė, a Lithuanian lawmaker who led parliamentary efforts in the country to designate China's treatment of Uyghurs as genocide, was among those blacklisted.
"I believe that the European Union, probably for the first time in decades, is now understanding more and more how dangerous the People's Republic of China is," Šakalienė told Axios in an interview.
The backdrop: Lithuania is a tiny Baltic nation whose economy is 1/270th the size of China's, but it's been at the forefront of European efforts to confront Beijing's authoritarianism.
That's made it the target of an unprecedented campaign of economic coercion by China.
"It's extraordinary," President Biden's nominee for ambassador to China, Nick Burns, testified in his confirmation hearing. "The Chinese government has launched an intensive intimidation campaign ... and the Lithuanians have stood up and they've held their ground. They deserve our support."
Between the lines: Šakalienė, who is also a co-chair of the Inter-Parliamentary Alliance on China, says she and other Lithuanians whose families were persecuted by the Soviets draw heavily from those memories of repression.
"Our very close-up, firsthand experience with a communist regime helps us understand how propaganda of communists works and how tough it is to be a small part of land surrounded by a huge, bloody regime," she said.
"If the world does not support you and you are left alone, it's very easy to fall into despair."
What to watch: Much of Europe's hardline rhetoric on China comes from members of the European Parliament, which has little control over the EU's executive institutions, or national lawmakers who aren't in government.
Lithuania aside, there's "a tendency to be critical of China when you're not holding the reins of power," says Noah Barkin, an expert on Europe-China relations at the Rhodium Group.
That theory will be tested by the next German government, in which a pair of junior parties are pushing the coalition to take a harder line on Beijing, rather than continue Angela Merkel's pro-engagement legacy.
3. Global news roundup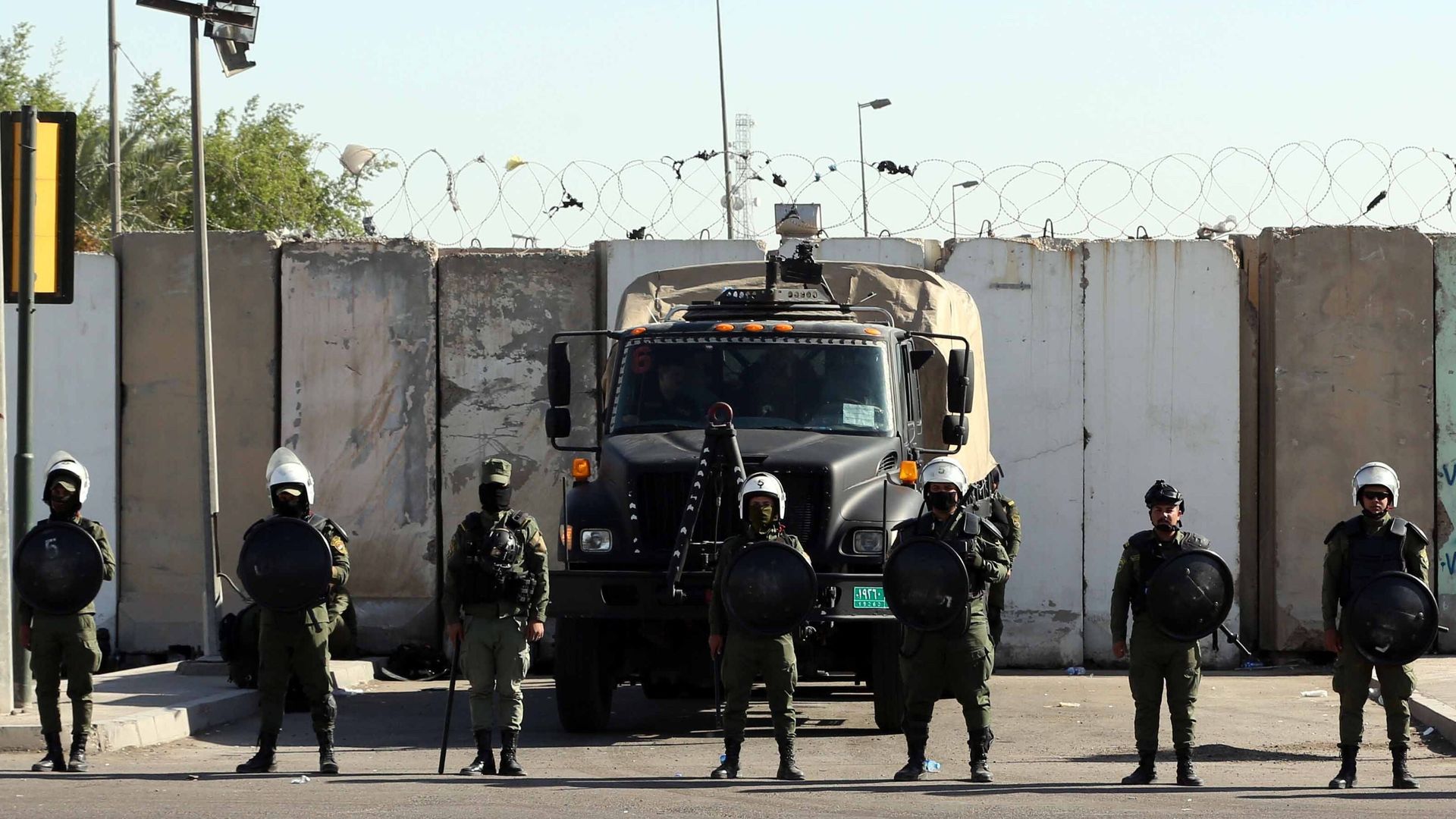 1. An explosives-laden drone targeted the residence of Iraqi Prime Minister Mustafa al-Kadhimi, who escaped the apparent assassination attempt on Sunday unhurt.
No group has claimed responsibility, but tensions between the Iraqi government and Iran-backed militias have been running high after pro-Iran parties lost badly in last month's elections.
2. Nicaragua's elections on Sunday were roundly condemned by democratic governments as a "parody," a "sham" and a "pantomime" vote, after strongman Daniel Ortega imprisoned any credible challengers and systematically crushed dissent.
Ortega rose to prominence as a Sandinista guerrilla leader. He and his wife "now rule Nicaragua as autocrats," no different than the Somoza regime Ortega helped overthrow in 1979, President Biden said in a scathing statement.
3. Belarusian border guards escorted an estimated 1,000 migrants to the Polish border, marking a new escalation in what EU officials have condemned as "hybrid warfare" by the Aleksandr Lukashenko regime.
Meanwhile, an alleged participant in the Jan. 6 Capitol riots is apparently seeking asylum in Belarus, after he was sniffed out by security services in Ukraine, where he had been living for four months.
Bonus: Where in the world?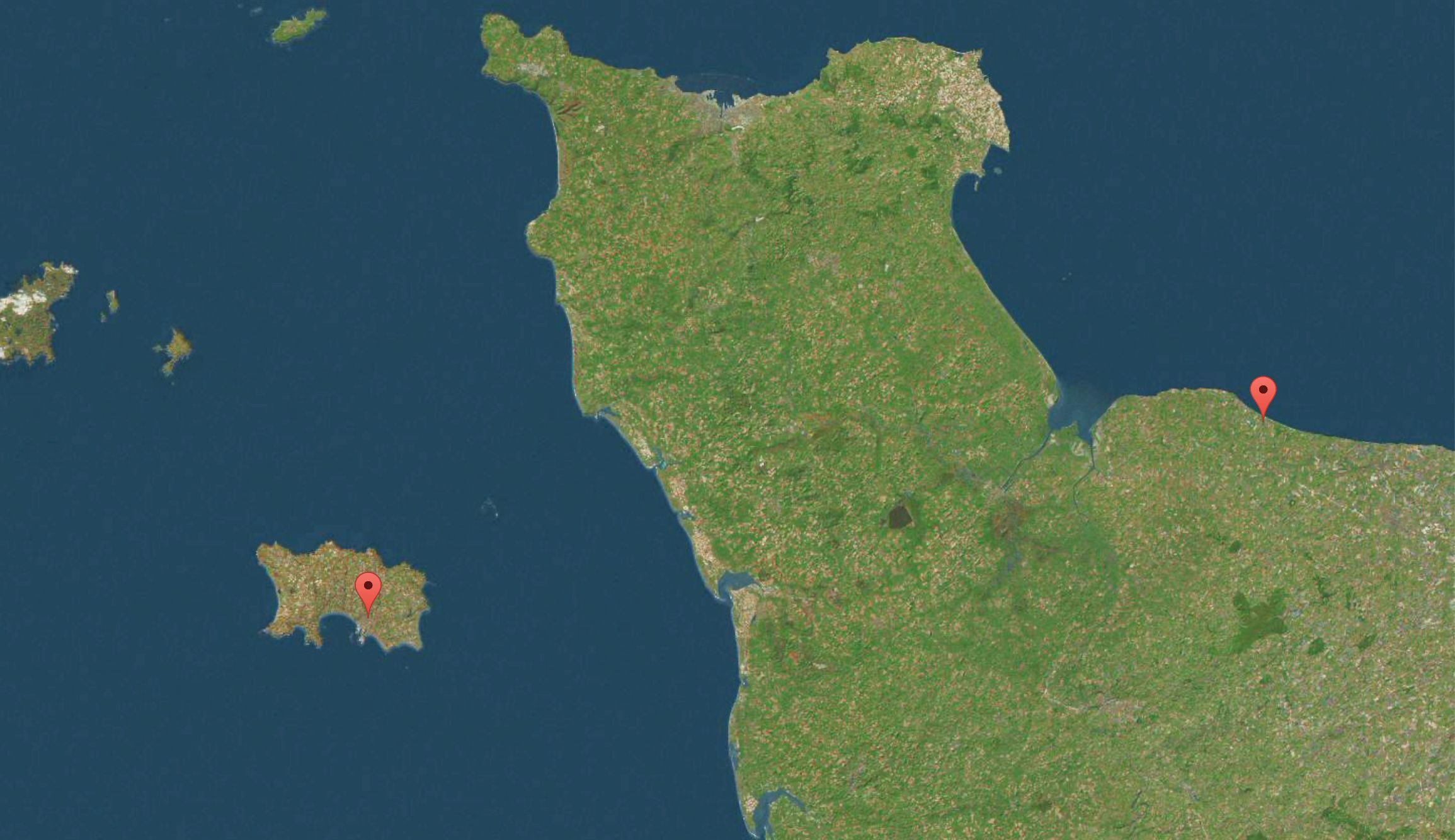 Neither of tonight's pins are located in the U.S., but based on their names you could be forgiven for thinking otherwise.
To the west: A self-governing island whose dominant culture isn't shared by the closest mainland country.
To the east: One of the most famous beaches in the world, but not because it's a sandy paradise.
Scroll to the bottom for the answer.
4. Crisis brews in Bosnia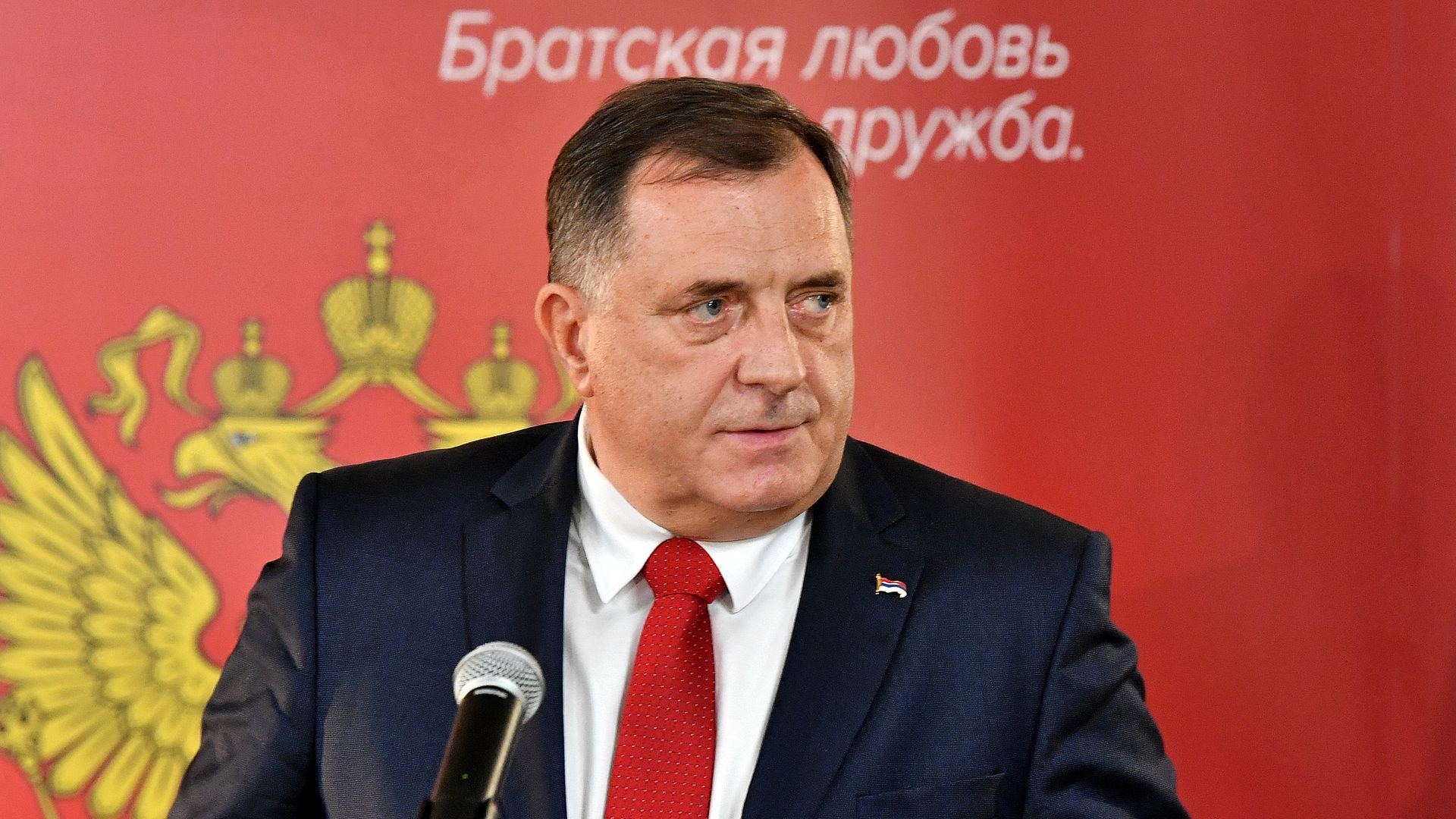 The international community's top representative in Bosnia has sounded the alarm over the "very real" possibility of a return to conflict, citing secessionist maneuvers by the Serb member of the country's tripartite presidency, Axios' Ivana Saric reports.
Catch up quick: The end of the Bosnian war in 1995 was marked by the signing of the Dayton Peace Agreement, which established two regional entities in Bosnia — the Republika Srpska and the Bosniak-Croat Federation, linked by a central government.
The Dayton agreement also established international mechanisms to protect the peace in Bosnia, which today take the form of a residual EU peacekeeping force and a civilian executive peace enforcement mechanism, the Office of the High Representative.
Driving the news: Milorad Dodik, the Bosnian Serb leader, has threatened to withdraw Bosnia's Serb entity from national institutions, including the central tax authority, top judicial institution and — most critically — the armed forces, in order to reconstitute a Bosnian Serb army.
The threats are "tantamount to secession without proclaiming it," the high representative for Bosnia and Herzegovina warned in a report seen by The Guardian.
Dodik is no stranger to inflammatory, secessionist rhetoric, but this time is different, says Jasmin Mujanovic, a political scientist who specializes in the region.
5. Exclusive: Top Republicans demand Biden's nuclear questionnaire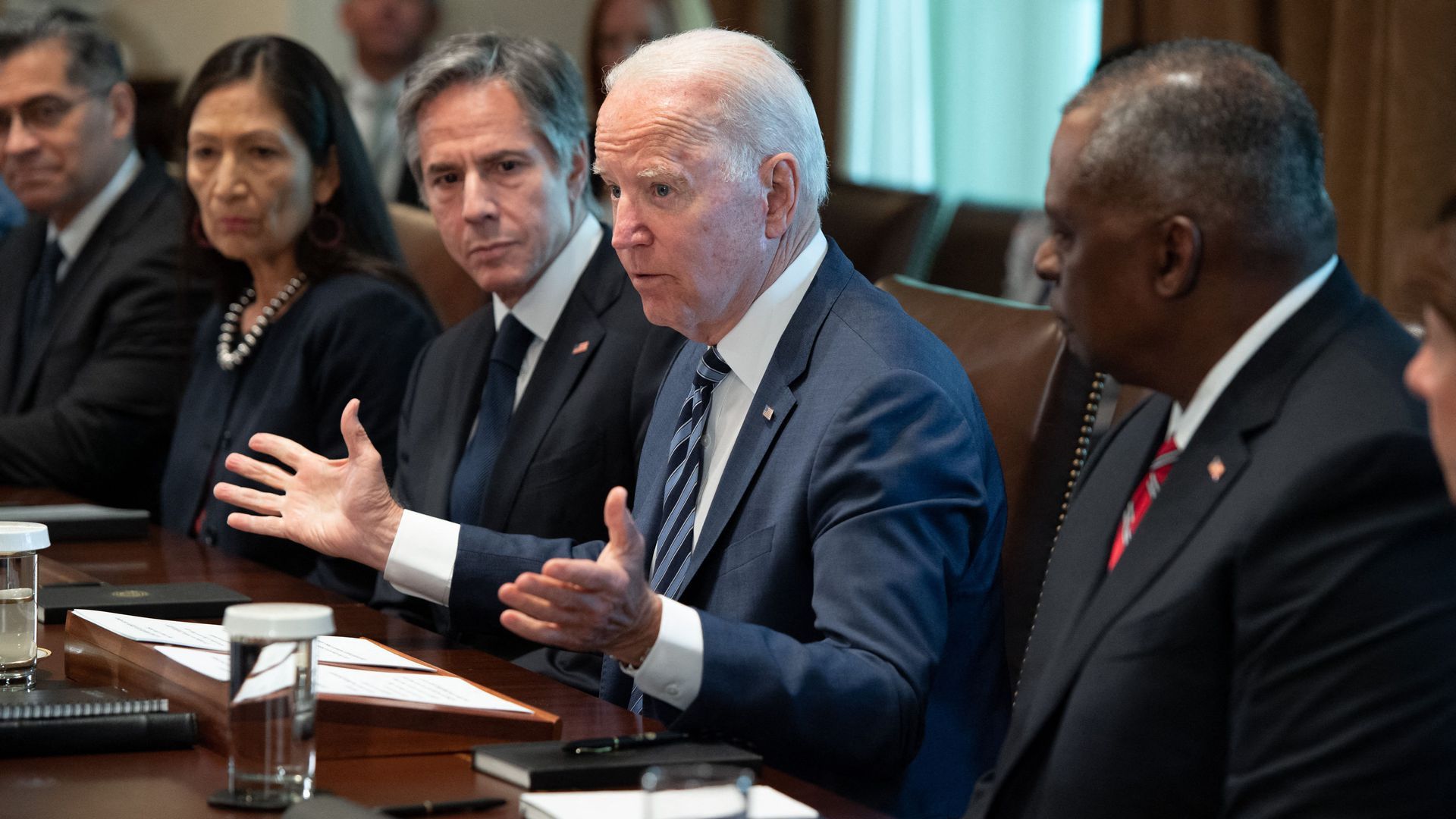 Top House Republicans are calling on Biden officials to provide the answers to a survey in which U.S. allies reportedly expressed grave concerns about a potential policy shift limiting the conditions under which the U.S. might use nuclear weapons.
Why it matters: The Biden administration's nuclear posture review, expected to be completed next year, will have major implications for both allies and adversaries like Russia and China that are expanding their nuclear arsenals.
The review will determine whether the U.S. will adopt President Biden's campaign position, which stated the "sole purpose" of the U.S. nuclear arsenal should be to deter or retaliate against a nuclear attack.
The policy would mark a major departure from the intentionally ambiguous position the U.S. has held for decades, which has left the door open to a possible preemptive nuclear strike, a nuclear response to conventional warfare, or a defense of U.S. allies who are attacked.
6. The hottest ticket in town
Politico's Nahal Toosi got her hands on the tentative invite list for President Biden's "Summit for Democracy" on Dec. 9-10, and it's chock-full of fascinating and controversial storylines:
Taiwan's invitation is sure to anger the Chinese government, but the White House may be trying to thread the needle by titling the document: "Countries and/or governments." Taiwan appears to be the only name on the list that isn't widely recognized as a country.
Hungary won't be joining its 26 fellow EU member states invited to the summit, but it appears Poland will — despite its own problems with democratic backsliding.
Pakistan managed to snag an invite. NATO ally Turkey did not.
7. Stories we're watching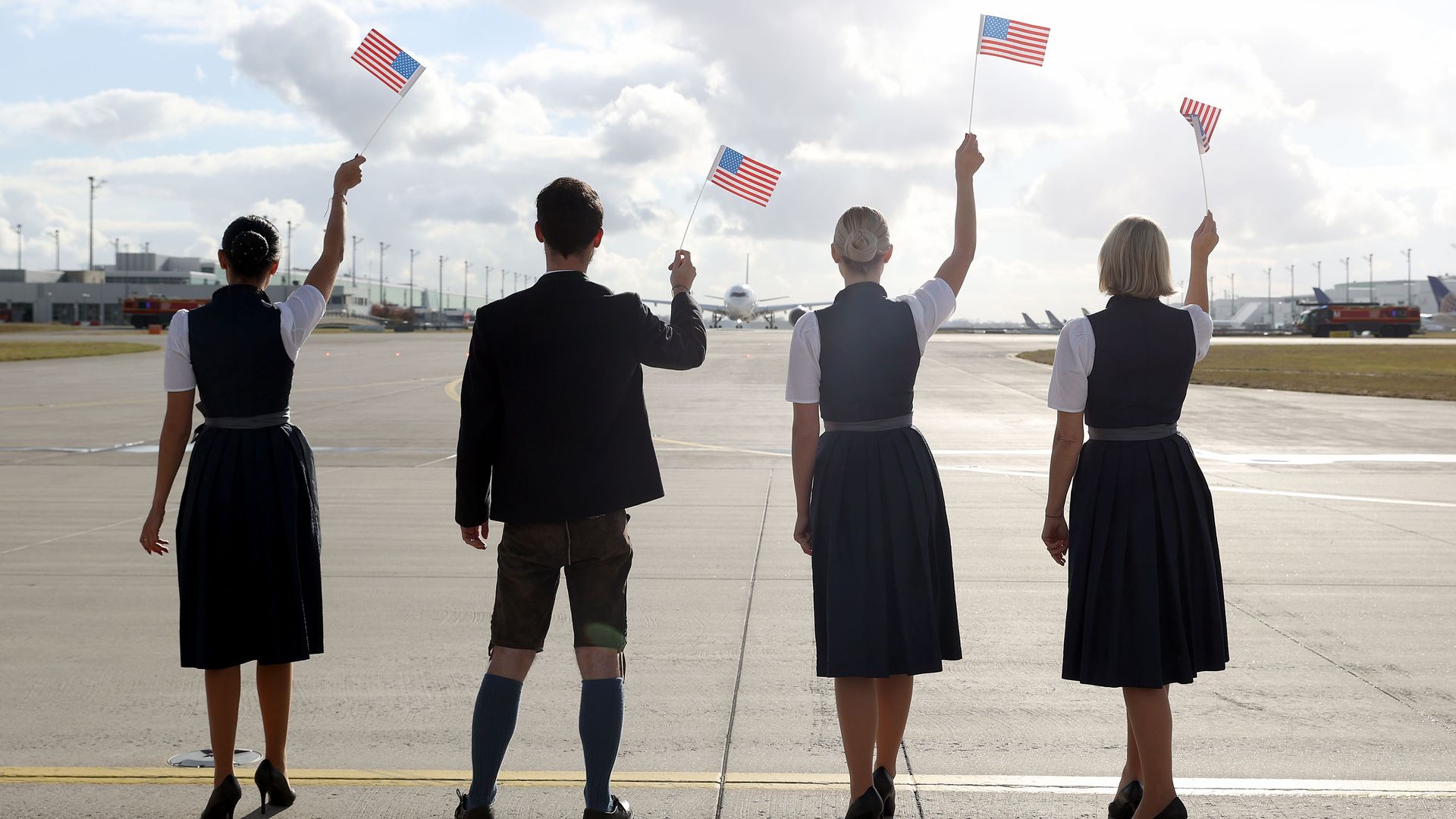 Quoted:
"This is a man of determination and action, a man of profound thoughts and feelings, a man who inherited a legacy but dares to innovate, a man who has forward-looking vision and is committed to working tirelessly."
—
Chinese state media
on Xi Jinping, ahead of the Sixth Plenum
Answer: The island is Jersey, a British crown dependency 14 miles from the coast of France. The beach is Omaha, one of the five landing areas during the Allied invasion of Normandy.