Axios World
March 28, 2019
Welcome to Axios World. It's great to be back at the helm while Dave enjoys a much-deserved long weekend.
I'll also be heading out on vacation in a couple of days! If you have any can't-miss food or beer spots in Jerusalem and Tel Aviv, I'm all ears.
Let me know (or just say hi!) at

[email protected]

or @ssavitsky, and tell your friends and colleagues to sign up here.
1 big thing: The Brexit Day that wasn't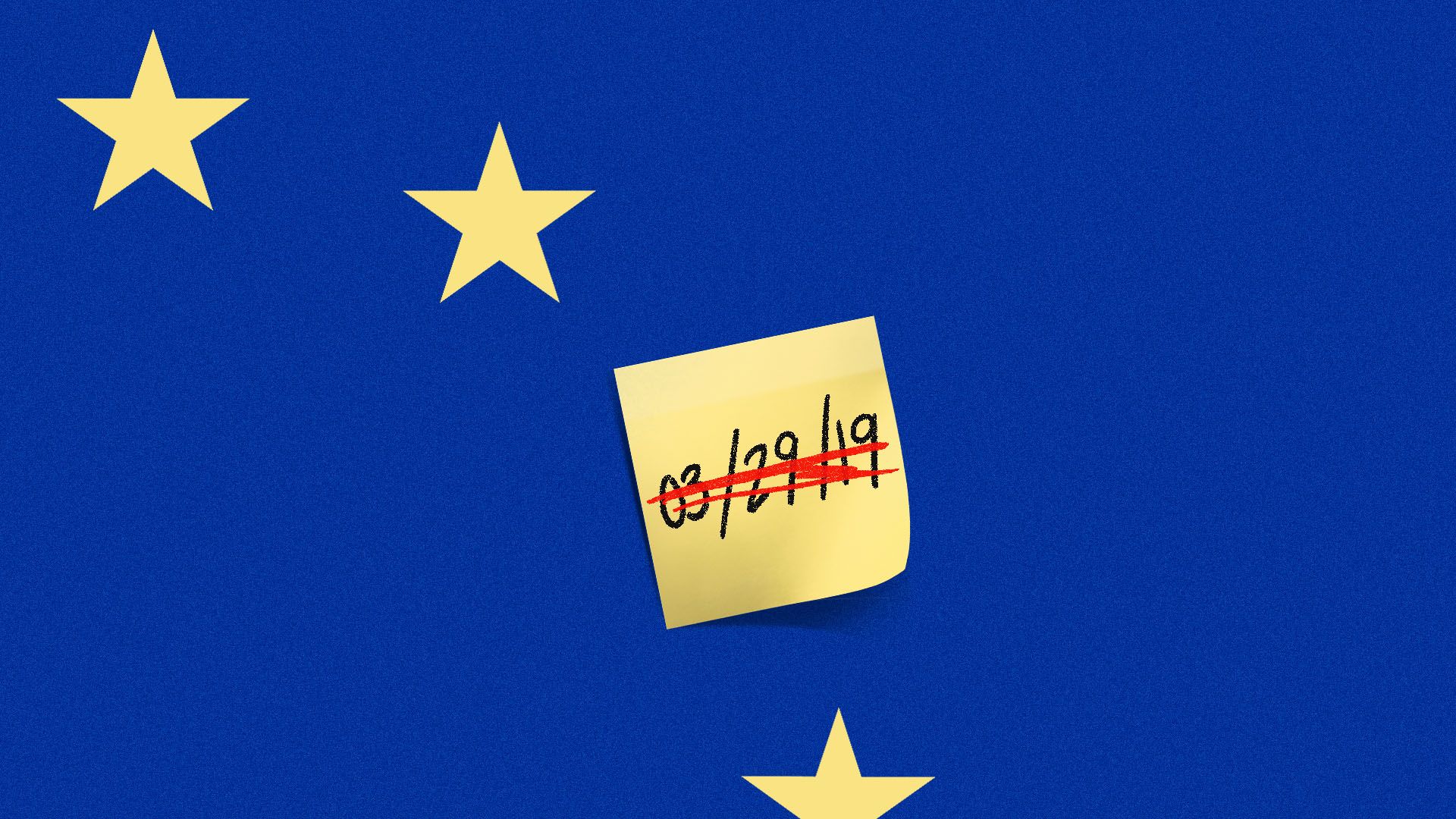 For nearly two years, tomorrow was supposed to be the day that the United Kingdom officially left the European Union and made good on its 2016 decision to Brexit.
Why it matters: Due to the political stalemate, some of the world's largest economies remain in a state of flux with no end in sight. It's still not clear when the U.K. will actually leave the EU — or what its exit will even look like. As we approach the end of a week that was supposed to bring clarity to the process, things are more unsettled than ever.
Yesterday, Prime Minister Theresa May promised to step down should her Brexit deal, which has already suffered two historic defeats in the House of Commons, get passed.
Her announcement was followed by a series of "indicative votes" on alternative Brexit options — meant to gauge support for strategies other than her deal after the Commons wrested control from the government. Of course, none of the eight options achieved a majority.
A second Brexit referendum, commonly referred to as a "People's Vote," and a plan to stay in the EU's customs union both got more votes than May's deal did during its two defeats.
What's next: The way forward is still unclear, though tomorrow promises high drama. May wanted to bring her deal back for a third vote, but Speaker John Bercow ruled earlier that there would have to be substantial changes to do so.
The government's Bercow-approved alternative is to separate the deal's two components — the withdrawal agreement, a legal document setting out the terms of Brexit, and the political declaration, a roadmap for the future EU-U.K. relationship — and have a vote just on the former tomorrow.
But that's not a meaningful vote that would officially approve May's deal. That would have to come later — or require some legally questionable political maneuvering instead, as outlined by The Guardian's Andrew Sparrow. Approving the withdrawal agreement would also lengthen the EU's Brexit extension from April 12 to May 22, giving the U.K. more breathing room to avoid having to take part in European elections on May 23.
So, as the BBC's Laura Kuenssberg notes, it all comes down to optics: With this vote, May is daring Brexit-supporting MPs across the Commons — many of whom don't support the terms of her deal — to vote against a form of Brexit on what was supposed to be Brexit Day.
The big question: So, uh, when exactly is Brexit going to happen now?
April 12? Assuming tomorrow's withdrawal agreement vote fails, that remains the exit date.
May 22? That'd require the withdrawal agreement vote to succeed — triggering an extra month under the EU's extension — and assumes May then figures out a way to pass her deal.
Next year? A long-term extension from the EU would require political upheaval, like an early general election, and it would also force the country to participate in European elections.
Never? It would take a series of unforeseen events to get to that point, but it's still a possibility.
Go deeper: The deeply sourced tick-tock "How the UK lost Brexit battle" from Politico's Tom McTague highlights how the process' international diplomacy went off the rails in slow motion.
2. Europe: Ukraine picks a president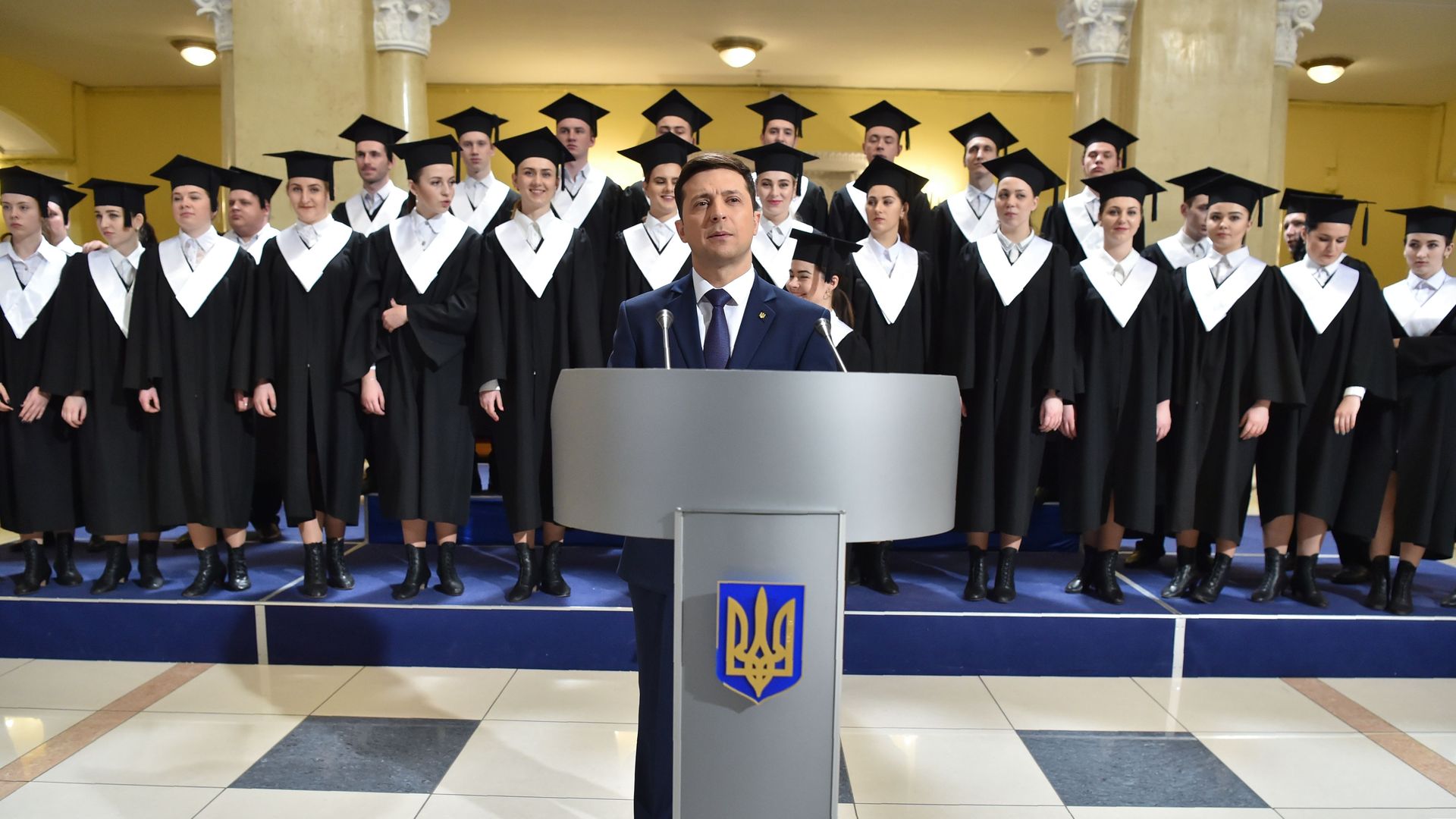 Ukraine heads to the polls on Sunday for the first round of its presidential election, a turning point vote for a nation long under the shadow of — and in open conflict with — Russia.
Why it matters: Ukrainians "want to be part of the West. They want to build a functioning democracy that guarantees their prosperity," says Daniel Twining, the president of the International Republican Institute, who spoke to Axios from Kiev.
And, for the U.S., "this is the front line in the struggle between the free world and the autocratic spheres of influence Putin wants to build."
The big picture: It's Ukraine's first presidential election without a clear pro-Kremlin candidate, reflecting a shift for a country that has been increasingly drawn toward the West since the Russian annexation of Crimea in 2014.
And the country is looking inward as voters cite Russian influence, the fight against corruption, and its economic outlook as their primary concerns, says Twining.
The players:
Volodymyr Zelensky, currently leading the polls, isn't the president yet, but he already plays the role on TV. The comedian, who lacks any sort of a formal campaign, is promising that, as a fresh face on the political scene, he can shepherd lasting structural change that career politicians cannot.
Yulia Tymoshenko was one of the leading figures in 2004's Orange Revolution against fraud in that year's election and served as prime minister in 2005 and from 2007 to 2010. She later spent three years in prison on embezzlement charges that were ruled to have been politically motivated.
Petro Poroshenko is the incumbent president and has overseen the country's shift onto its pro-Western path, promising voters that his re-election would mean that Ukraine could eventually apply to join the EU and NATO.
The state of play: Ukraine is a "staging ground" for Russian electoral interference tactics given their common culture and language, says Twining. "If you want to run an interference operation here, you can do it. You don't need to do it as a sort of covert operation as you would in the West."
Russian hackers infiltrated Ukraine's central election system days before the 2014 election, allegedly destroying vote-tallying software in the process, per the Christian Science Monitor. They also installed malware — discovered only 40 minutes before announcement of the final results — that would have announced an ultra-nationalist candidate as the victor in the presidential race.
What's next: No candidate is expected to win 50% of the vote outright, so the race will likely head to a two-person runoff on April 21, where it's expected Zelensky will face off against either Tymoshenko or Poroshenko.
3. Israel: Netanyahu's "parable of modern populism"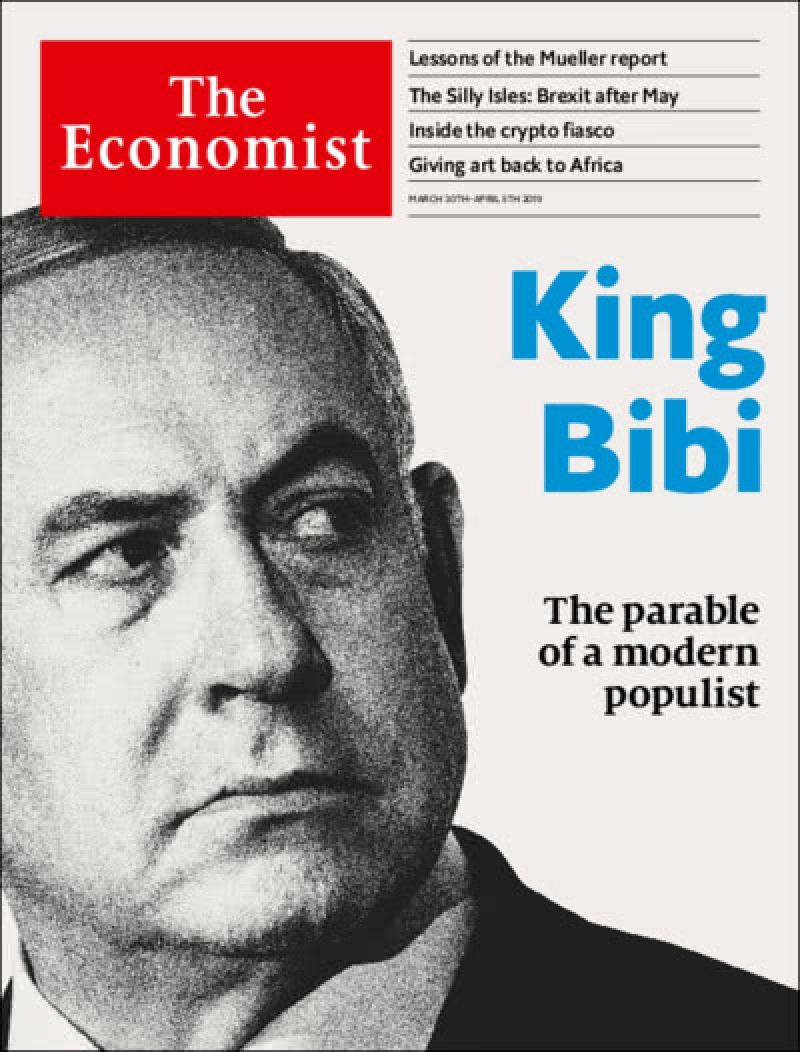 The Economist devotes this week's cover story to Israeli Prime Minister Benjamin Netanyahu — "King Bibi" — ahead of the country's April 9 elections, arguing that he has "embodied the politics of muscular nationalism, chauvinism and the resentment of elites long before such populism became a global force."
The reign of King Bibi is thus a parable of modern politics: the rise of a talented politician and a long success based on a perplexing mixture of carrying out sound policy and cynically sowing division. As his power is threatened, he has turned to railing more loudly against the free press, the judiciary and shadowy forces.
Now Bibi faces his greatest danger, in the form of criminal charges for corruption. In a different age he would have had to resign, and would now be defending himself as an ordinary citizen. But he is intent on remaining in office, and hopes that voters will yet save him from the policemen, prosecutors and judges. Israeli politics is turning into a contest between genuine achievement and demagoguery on one side and the rule of law on the other. All who care about democracy should watch closely.
4. Africa: An interview with Mali's PM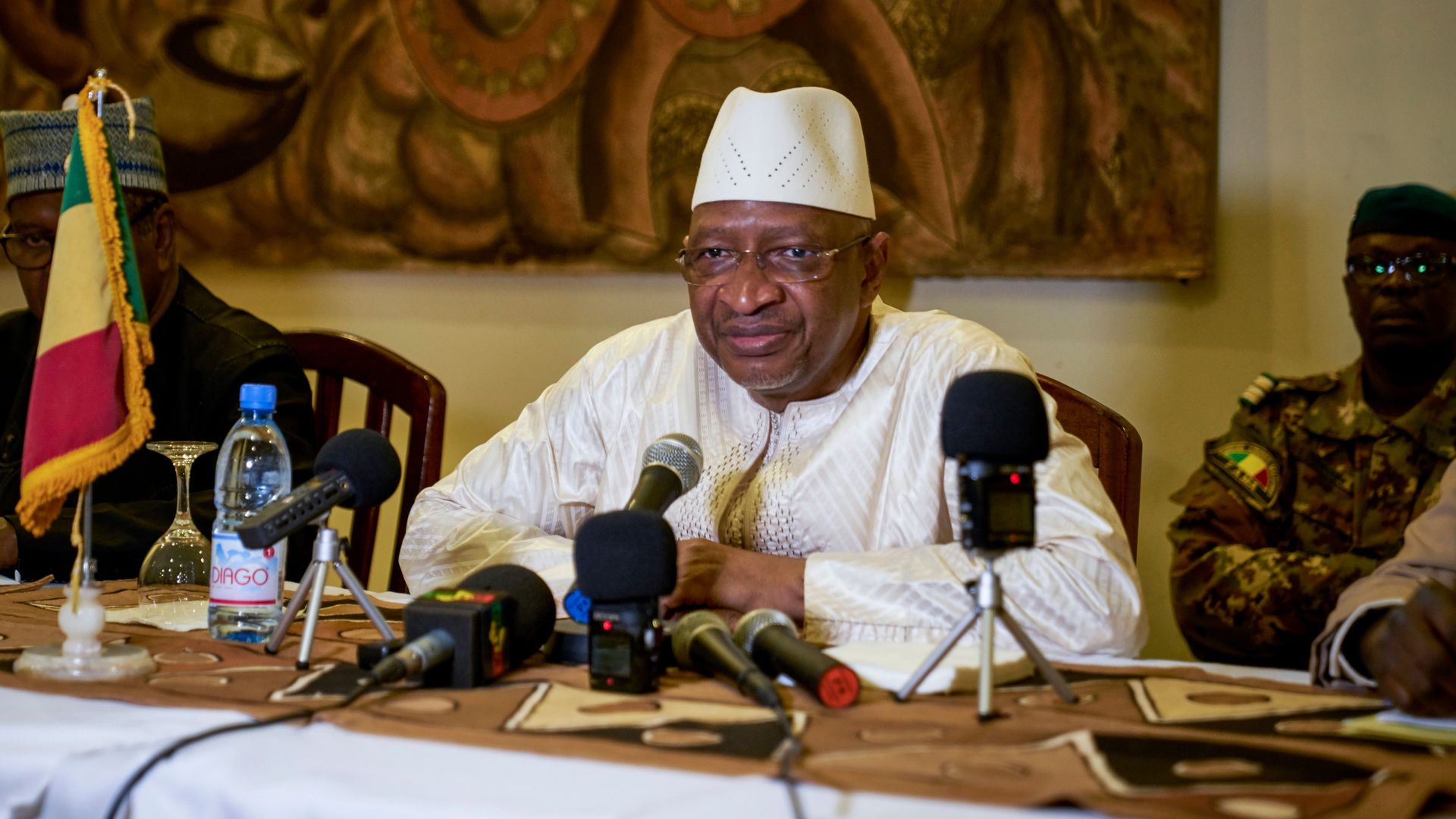 Dave sat down with Malian Prime Minister Soumeylou Boubèye Maïga, who said that after an attack over the weekend that left 160 dead, his government will seek to convince militias in the country's unstable center that they must disarm or have their weapons taken by force.
The backdrop: Saturday's attack targeted Fulani Muslims, a group of semi-nomadic herders. After the massacre, Maïga announced that a Dogon militia group would be disbanded. Some members of the Dogon ethnic group have taken up arms against the Fulani, whom they claim have been radicalized by jihadi groups.
What's happening: At the root of the violence is human suffering. Mali ranks among one of the poorest countries in the world, and basic services like schooling and clean drinking water are often lacking. Dave asked Maïga if the government had the capacity to both restore security and establish those services.
He said the government had plans to tackle both issues simultaneously, but "this region has escaped the control of the government," because "terrorists in the north have migrated down to the south" and are "causing trouble."
Both al-Qaeda and the Islamic State, or ISIS, are active in Mali. "Between Islamic State and al-Qaeda there is of course competition, but they have the same objective: to subvert the state," Maïga said.
5. Middle East: Islamic $tate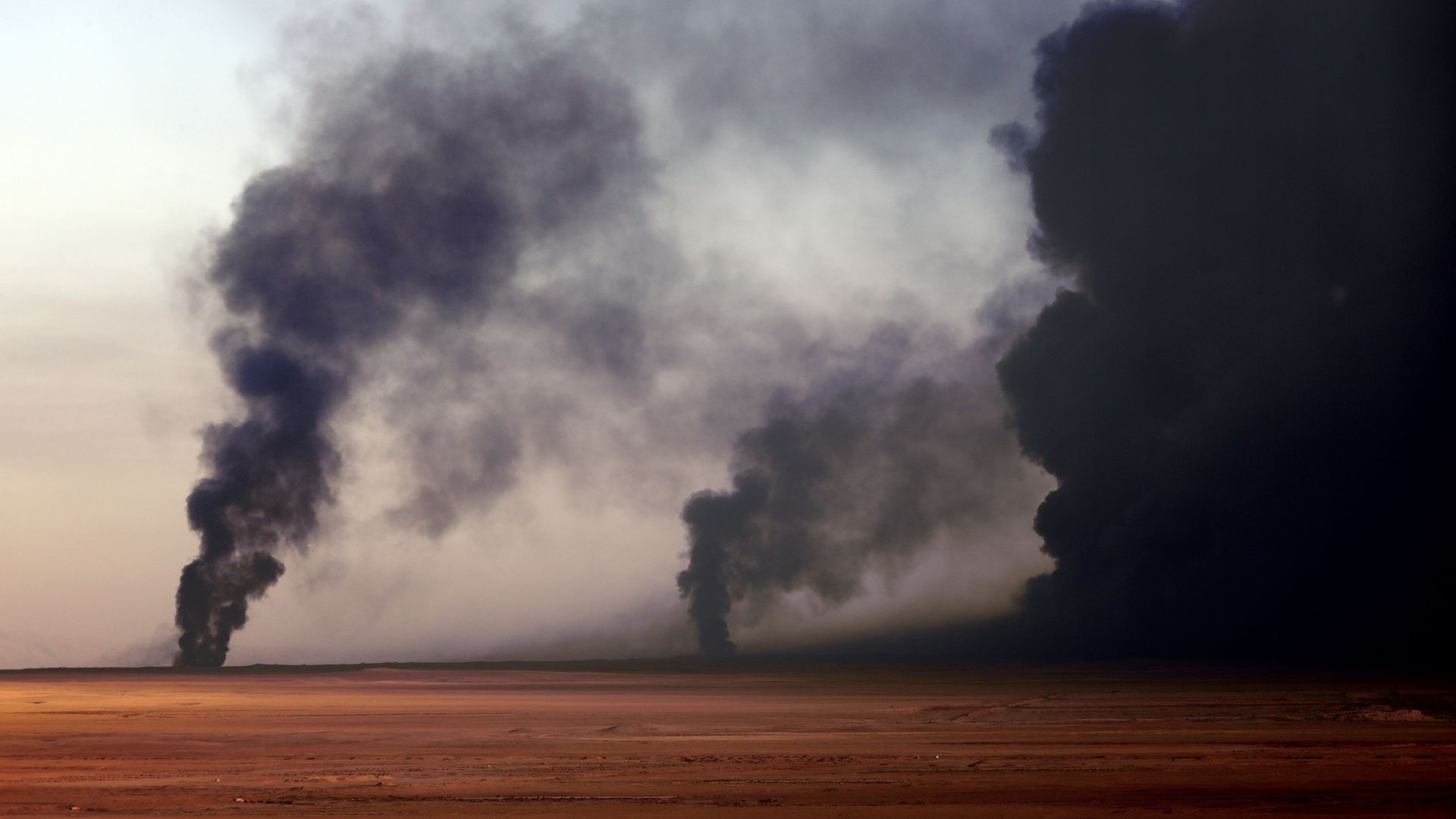 The Islamic State lost the last of its territory in Syria over the weekend, but that doesn't mean the group is done for good. It still has enough cash in its coffers to finance its transition into a more traditional worldwide terror network, reports the New York Times.
By the numbers: "The Islamic State can still tap a large war chest to finance its global operations. It has $50 million to $300 million in cash either hidden in Iraq and Syria, or smuggled into neighboring countries for safekeeping, according to a February report by the United Nations."
The Atlantic has a deeper dive on its finances, highlighting the Islamic State's diversification into oil fields, utilities, real estate and even car dealerships across a region where — not long ago — it ruled 7 million to 8 million people.
Why it matters: "The Islamic State's loss of territory has freed it from the costs associated with trying to build its self-declared 'caliphate,' allowing it to focus exclusively on terrorist activity."
6. China: "Bohemian Rhapsody" under pressure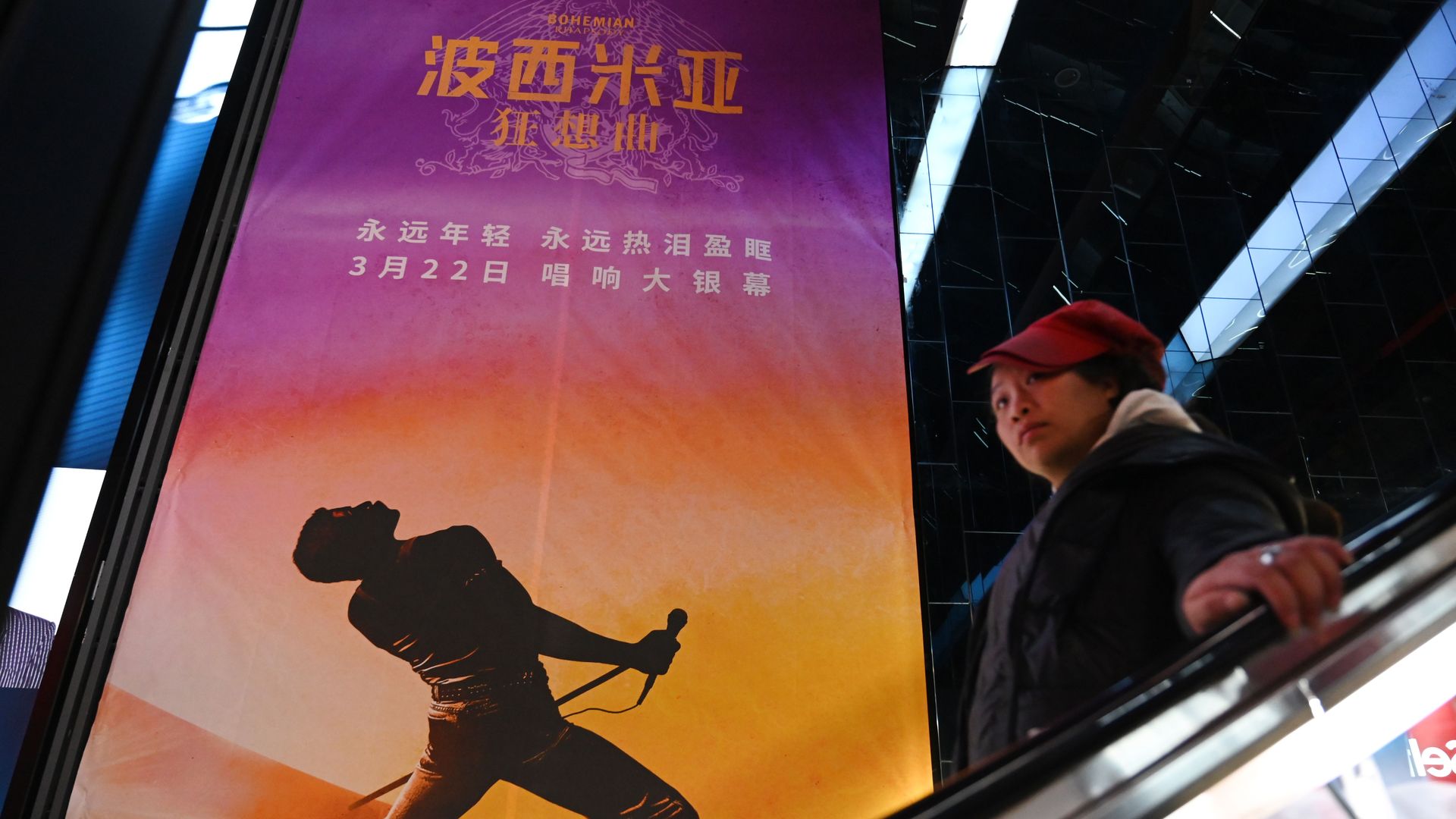 The version of "Bohemian Rhapsody" presented to Chinese moviegoers last week features notable censorship in scenes that involve Queen vocalist Freddie Mercury's sexuality and AIDS diagnosis, per AP.
"This kind of deletion weakens his gay identity. It's a bit disrespectful to his real experience and makes the character superficial," Hua Zile, chief editor of VCLGBT, an LGBT-themed account with more than 1 million followers on Chinese social network Weibo, told the AP. "There is no growth and innermost being of him."
"While LGBT content is generally less taboo than other topics that Chinese authorities deem sensitive, same-sex relationships are still virtually absent from mainstream media."
Flashback: It was a surprise back in February that China agreed to a limited release for the film at all, given Mercury's life story, according to the Hollywood Reporter.
7. Stories we're watching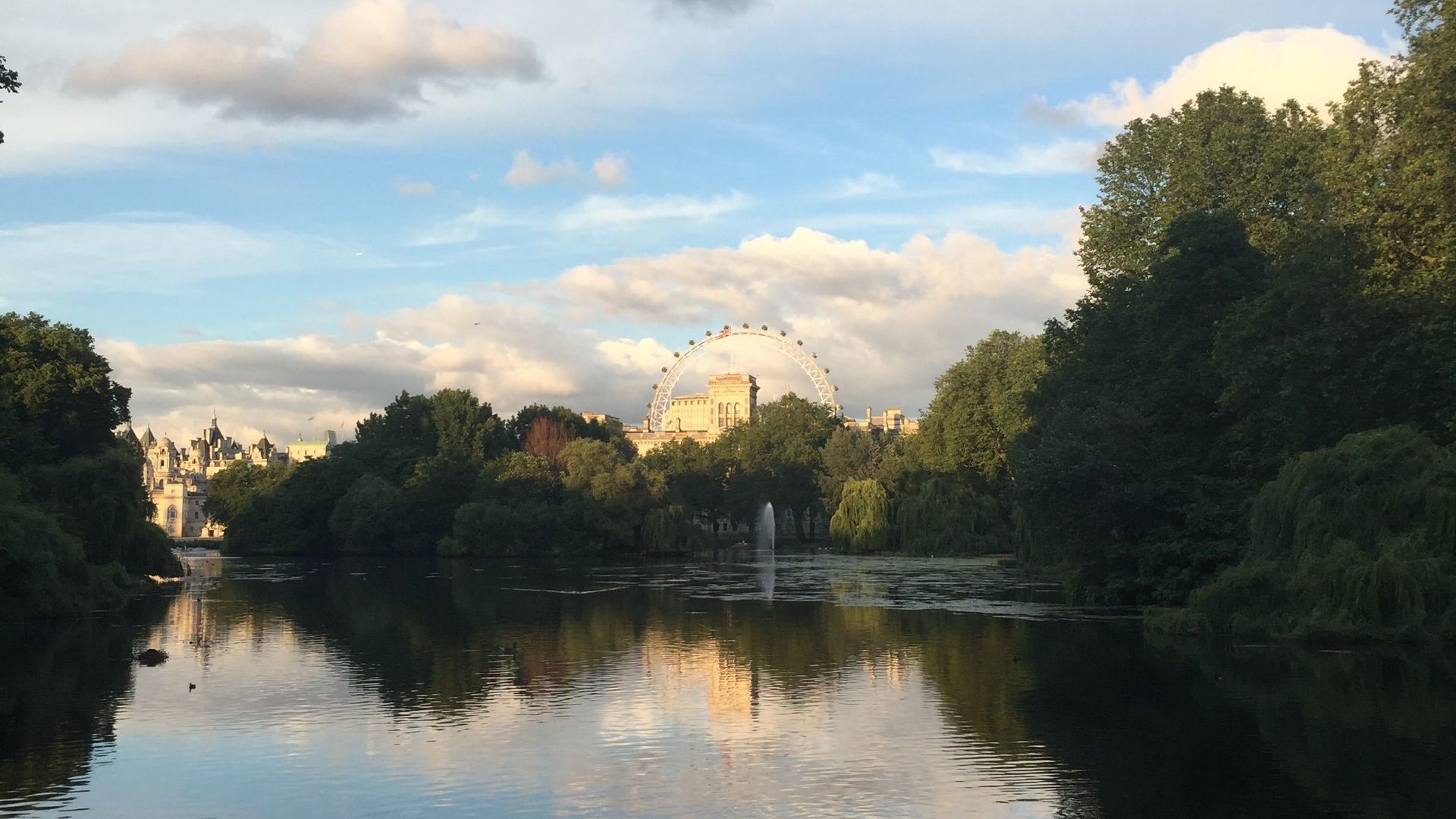 Quoted:
"I'm fed up with it, and I think it's a little bit similar to the way that when you're in quite a good nightclub and then a friend of yours says, 'You know, come on, I know somewhere else to go.' And then you all leave and then you realize you can't get into the other club. It was a very badly thought out plan and now we're stuck in the street eating kebabs. So yeah, that's the situation we're in."
— Russell Robinson, a technology company executive, paraphrases a viral tweet when talking
to the AP
about Brexit